Newsletter Sign Up
Stay updated on news, articles and information for the rail industry
Rail News Home
Canadian Pacific
January 2019
Rail News: Canadian Pacific
From the editor: Our most-read news items of 2018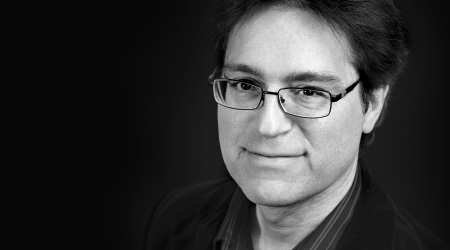 By Pat Foran, Editor
In our January 2018 issue, I wrote a column about E. Hunter Harrison's passing — a big news story at the time since he had died Dec. 16, 2017. But by doing so, I didn't get to share what had been the top news stories of 2017, at least according to our Daily News readers. So, I'll get back to what I hope will become an annual tradition by relaying what I'll call the Top 18 from '18. These are the 18 Daily News stories that our ProgressiveRailroading.com readers clicked on the most often last year, ranked in order of total page views. It shouldn't be surprising that items on Amtrak, CSX, Union Pacific Railroad, precision scheduled railroading (PSR) — or even Canadian Pacific's holiday train — proved to be popular. Without further ado, here are the Top 18 from '18, including the dates they ran:
1. Amtrak to replace, rebuild national network locomotive fleet (6/4/18)
2. Caltrans unveils new Amtrak Pacific Surfliner locomotives (10/2/18)
3. Union Pacific to launch precision scheduled railroading plan (9/18/18)
4. Canadian Pacific announces 2018 Holiday Train tour (10/11/18)
5. NS announces record Q3 results, plans to implement PSR (10/24/18)
6. CSX overhauls operating management, announces new appointments (8/7/18)
7. Amtrak to seek PTC extension, will operate current routes after Jan. 1 (9/14/18)
8. Siemens, Alstom approve merger terms (3/26/18)
9. CSX is selling six rail lines (6/7/18)
10. Amtrak considers replacing Amfleet I equipment (6/28/18)
11. CSX announces senior exec changes (7/10/18)
12. Rose to retire from BNSF in 2019 (10/3/18)
13. Union Pacific to acquire 1,000 refrigerated boxcars (9/10/18)
14. CSX's Foote updates STB on railroad's restructuring plan (1/5/18)
15. Amtrak orders 75 new locomotives from Siemens (12/26/18)
16. Union Pacific to participate in Bush funeral procession (12/3/18)
17. CSX train derails, rail cars catch fire in Indiana (6/18/18)
18. Kansas City Southern to acquire 50 GE locomotives (6/21/18)
---
Keywords
Browse articles on
Amtrak
Union Pacific Railroad
Canadian Pacific
Norfolk Southern Railway
CSX
Siemens
Alstom
BNSF Railway Co.
precision scheduled railroading
Contact Progressive Railroading editorial staff.