Newsletter Sign Up
Stay updated on news, articles and information for the rail industry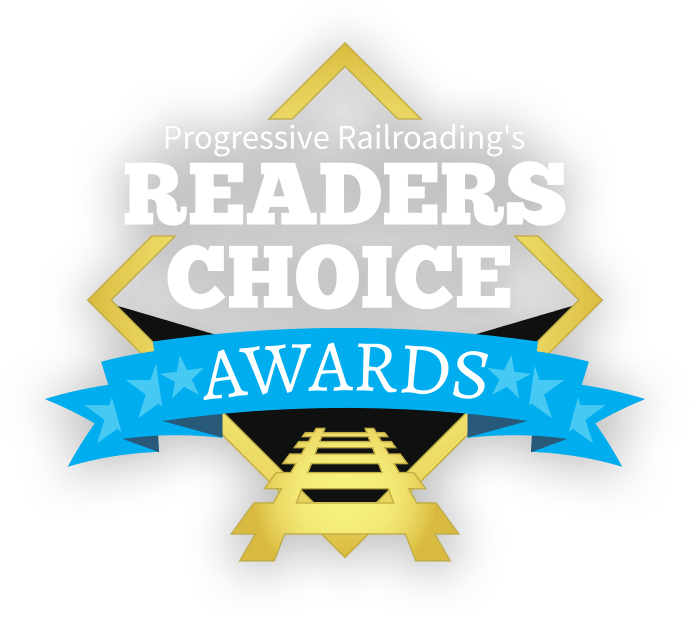 Submit your products. Enter Progressive Railroading's 2020 Readers Choice Award Program.
Progressive Railroading's Readers Choice Awards program is open to any individual, organization or authorized agent who manufactures, designs, engineers or produces products and technology for the rail industry.
Products entered must have been available for industry use by December 31, 2019
The Progressive Railroading's Readers Choice Awards program application period is from February 1, 2020 through March 31, 2020.
Recognizing Today's Rail Products
Progressive Railroading's Readers Choice Awards recognize products that best meet the industry's needs as selected by our subscribers. Your product can be one of the select few to earn this prestigious honor in 2020.
For the small cost of submission, winners get unparalleled marketing value.
Logo and usage rights for the award(s) granted (great for social and digital marketing)
Industry-wide recognition through media promotion in Progressive Railroading's August issue
Winning products posted on the ProgressiveRailroading.com website for 6 months
Winners will be featured in an eBook with accompanying promotion in the Progressive Railroading Daily eNewsletter during a 30 day period
Additional exposure via social media and press release
Bonus recognition at RSI, IANA and AREMA shows

Total Value of $22,000
Product Categories

(3 winners per category)
MOW Products
C&S Products
Mechanical Products
Technology Products
Innovative Products
New Products (Launched in 2019)
How We Select Winners
All entries are complied on a ballot and emailed to Progressive Railroading's digital subscriber list of over 50,000 rail professionals. Voting takes place between April 6, 2020 and May 18, 2020. Ballots will be compiled and winners will be notified on May 27, 2020. All award designations by reader voting are final.
Entry Fee
$199 per entry. No refunds will be issued.
You may submit the same product into multiple award categories, but there is a separate entry fee for each category entry. All entries must be submitted by March 31, 2020.
Questions or need assistance with your awards entry? Contact us at 414/228-7701, ext. 438 or joe.atkinson@tradepress.com