Newsletter Sign Up
Stay updated on news, articles and information for the rail industry
RAIL EMPLOYMENT
Rail News Home
Railroading Supplier Spotlight
2/27/2019
Rail News: Railroading Supplier Spotlight
Rail supplier news from RailWorks, Cubic, TRIG, STV, Sassar and KAI (Feb. 27)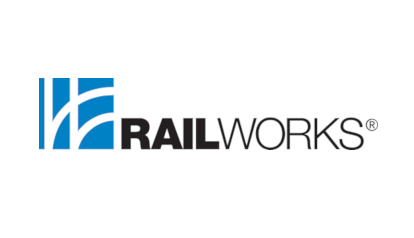 RailWorks Corp., a rail track construction and maintenance company, announced it will restructure its leadership team into two divisions: large projects and track maintenance and service group. Led by John Young, the large projects division will focus on large-scale track construction and signal projects for railroads and transit operations. Young has over 20 years of experience in heavy civil works projects for the U.S. Army and several contractors. Led by 30-year railroad industry veteran Richard Carney, the track maintenance and service group division will be responsible for growing the company's regional and maintenance business, as well as the maintenance of way division. Promotions following the restructure include Jason Lauffer from vice president of business development to chief strategy officer, and Glenn Hartick to vice president of procurement. Chris Maynard joins RailWorks subsidiary HSQ Technology as senior vice president. Maynard has 20 years of experience in IT at Siemens Mobility.
Cubic Corp., Metropolitan Transportation Authority's technology service provider, appoints Kevin Eagan to senior vice president and chief digital officer. In this role, Eagan will oversee the new contactless fare payment system — coming to New York City subway riders in March — that is designed to replace metro fare cards by 2023. Eagan has 30 years of executive leadership experience at IBM and Microsoft in new product development, IT modernization and creation of digital business models.
TransRail Innovation Group (TRIG) has entered into a consortium with multiple energy and rail industry companies and the Canadian government to test and commercialize technology designed to increase the safety of transporting hazardous liquids by rail. The XLOAD rail tank car digital sensor measures, monitors and tracks hazardous commodities loaded, shipped and unloaded by rail, automating manual inspection by terminal operators. TRIG has started pilot trials with multiple rail and energy companies in Alberta, Canada.
STV has named John Brestin, a 25-year veteran engineer and designer of U.S. bridges, as vice president and head of the firm's bridge practice. Brestin was design manager and engineer of record for the Abraham Lincoln cable-stayed bridge in Louisville, Kentucky, and the Basket Handle Network Tied Arch in Wellsburg, West Virginia. He was also project manager and lead structural engineer for the erection of the Huey P. Long Bridge in New Orleans, Louisiana.
Sasser Family Holdings has elected Christa Steele and Sandra Wilson to its board. Steele has 25 years of experience as a financial and audit expert. She was also CEO of a public company with $500 million in market capitalization. Wilson has more than 30 year of experience in leadership roles in finance, sales, marketing, operations and general management. She served as CEO of Chicago Metallic Corp. for seven years, and as the chief operating officer of a fleet management company with a $1.6 billion operation.
KAI has appointed Matt Westphal as president of two of its four subsidiaries following a corporate restructuring. The subsidiaries — KAI Design, KAI Engineering, KAI Build and KAI Construction Services —will be under the KAI Enterprise parent company. Westphal will lead KAI Design and KAI Engineering. Under the new structure, planning, programming and architectural and interior design services are exclusively channeled through KAI Design. KAI Engineering provides mechanical, electrical, plumbing and fire protection engineering design services.
Contact Progressive Railroading editorial staff.
More News from 2/27/2019