Newsletter Sign Up
Stay updated on news, articles and information for the rail industry
Rail News Home
Safety
9/20/2019
Rail News: Safety
NTSB investigation prompts safety recommendations to Class Is, ASLRRA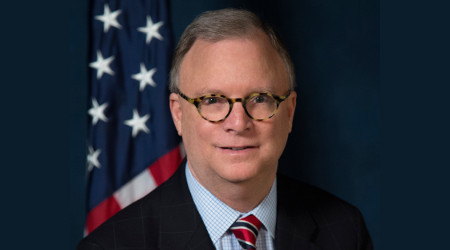 The National Transportation Safety Board (NTSB) yesterday issued safety recommendations to Class Is and the American Short Line and Regional Railroad Association (ASLRRA) as a result of the agency's ongoing investigation into a fatal accident involving two Union Pacific Railroad trains in Wyoming last year.

The Oct. 4, 2018, accident occurred when a UP train collided with the rear of a stationary UP train in Granite Canyon, Wyoming. The engineer and conductor of the striking train were killed; three locomotives and 57 rail cars of the striking train and nine rail cars of the stationary train derailed, according to an NTSB report.

Prior to the accident, the crew of the striking train reported problems with the train's air brake system and radioed the UP Harriman Dispatch Center to advise officials that the train had accelerated to 50 mph and the crew was unable to stop it.

The train collided with the stationary train after cresting a hill and traveling down a descending grade of up to 1.58 percent for about 13 miles, NTSB officials said. The striking train consisted of three leading locomotives and 105 rail cars.

As a result of its investigation to date, the NTSB advised that Class Is:
• review and issue guidance as necessary for inspection of end-of-rail car air hose configurations to ensure the air hose configuration matches the intended design; and
• review and revise air brake and train handling instructions for grade operations and two-way end-of-train device instructions to include monitoring air flow meters, checking the status of communication between the head-of-train and end-of train devices before cresting a grade, and the actions to take if the air pressure at the rear of the train does not respond to an air brake application.

NTSB officials advised that the ASLRRA alert its member carriers to inspect the end-of-rail car air hose configurations to ensure the hose configurations match the intended design. In addition, the agency advised that ASLRRA alert its members to follow the second recommendation issued to Class Is.
Contact Progressive Railroading editorial staff.
More News from 9/20/2019