Newsletter Sign Up
Stay updated on news, articles and information for the rail industry
Rail News Home
Rail Industry Trends
January 2016
Rail News: Rail Industry Trends
Progressive Railroading's most-read articles of 2015
by Pat Foran, editor
The 14 most-read feature articles posted in 2015 on ProgressiveRailroading.com reflect the diverse interests of our readership. The stories also reflect readers' acute interest in hoped-for growth and, as ever, change. Why the top 14 stories? Fourteen fit on the print magazine page, where this originally appeared.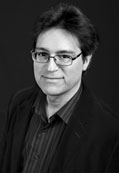 Pat Foran
1. BNSF's $6 billion capex budget targets more capacity to take on more traffic (February). Spending plans are big with our readers — really big when they're $6 billion.
2. The Chicago-to-St. Louis higher-speed rail project nears finish line (November). The evolution of higher-speed rail in the United States remains a hot topic among HSR proponents, opponents and other transportation industry observers.
3. Rail-car and locomotive statistics: Fleet Stats 2015 (July). Our annual compendium of Association of American Railroads data is a perennial reader favorite.
4. Crude by rail: Federal rule fallout (June). The unveiling of the long-awaited CBR rule mattered to many inside and outside the rail realm.
5. Why young professionals plan to keep working on the railroad (July). Rail recruiters and retention specialists aren't the only ones who want to know what millennials think, if and when they consider a rail career.
6. Norfolk Southern officials anticipate new business opportunities after acquiring old D&H route (December). It's unusual for a story posted in December to be ranked this high. It helped, perhaps, that NS had become an acquisition target for Canadian Pacific a few weeks before this feature showed up online.
7. Metro pushes an ambitious rail-building agenda in car-centric Los Angeles (July). The story reflects passenger-rail growth and a transit authority's plan to keep pace.
8. CSX: A railroad in pursuit of optimum performance (August). A "here's-how-we're-reacting-to-change" and "here's-how-we're-gonna-grow" story.
9. Lap of Luxury: Rocky Mountaineer amps up lavish amenities to ramp up tourist-train ridership (April). A feature that suggests frill-filled rail travel resonates with more than a few of our readers.
10. Canadian Pacific continues to refine its rail operating plan (September). Hunter Harrison and Keith Creel continue to drive efficiencies at CP, and CP stories continue to drive reader interest. The story was posted two months before the CP-NS saga began.
11. Tank-car retrofits to drive freight-car repair activity in 2015 (January). The uncertainty surrounding the at-that-time pending CBR rule (see No. 4) no doubt drew attention to this economic-barometer-type piece.
12. PTC: Rail angst brews as implementation deadline looms (October). The story was posted two weeks before Congress passed the positive train control deadline extension.
13. After the Amtrak derailment, what's next? (June) Amtrak (always a popular story subject) + a high-profile derailment (ditto) = high reader interest.
14. From the editor: Class I succession plans unfolding in succession (March). What will it take for the industry to stay the growth course? How new-breed leaders answer that question matters; their actions and perceptions of same will matter even more. Look for those answer/action/perception stories to top the 2016 list.
---
Keywords
Browse articles on
Progressive Railroading
BNSF
higher speed rail
Contact Progressive Railroading editorial staff.