Newsletter Sign Up
Stay updated on news, articles and information for the rail industry
Rail News Home
Union Pacific Railroad
March 2019
Rail News: Union Pacific Railroad
It's taking a team effort for Union Pacific to roll out its version of PSR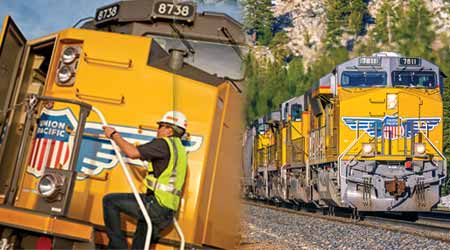 By Jeff Stagl, Managing Editor
In 2017's latter half, Union Pacific Railroad rolled out a transportation plan designed to balance the network, boost productivity and improve asset utilization.
The "Blend and Balance" plan called for operating general purpose trains by blending manifest and bulk trains, and balancing the network by running equal numbers of trains daily in each direction. The idea: to balance power and crews, and enhance efficiencies by increasing train lengths.
While Blend and Balance appeared solid on paper, it didn't always pan out as expected in the field. Operations managers found that some trains were balanced well in one direction in the first part of a week, but were more balanced in the other direction in the week's latter half.
"By mid-2018, we determined that the transportation plan as conceived was virtually impossible to execute reliably and consistently," says UP Chairman, President and Chief Executive Officer Lance Fritz. "So, we designed a new transportation plan in August."
Enter Unified Plan 2020. Rolled out Oct. 1, 2018, the new plan incorporates precision scheduled railroading (PSR) — an operating strategy in place or under adoption by all Class Is except BNSF Railway Co. — to help UP meet its objective of operating a safe, reliable and efficient railroad that can spur business growth.
Unified Plan 2020 calls for shifting the operational focus from moving trains to moving cars; minimizing car classification events and dwell time; employing more general purpose trains; and balancing train movements to improve asset utilization.
PSR was coined by the late E. Hunter Harrison, who's considered the father of scheduled railroading, which he implemented while the CEO at CN, Canadian Pacific and CSX. The operating strategy focuses on prioritizing car delivery on fixed point-to-point schedules while minimizing in-transit work events so customers can better plan shipment arrivals and departures.
PSR also demands that costs be controlled across an organization; each asset be monitored to optimize utilization; safety be strictly maintained; and employees at all levels be empowered to adopt and execute the plan. Cost savings are realized by storing excess locomotives and rail cars, reducing the workforce and cycling cars faster.
Adoptable and executable
Other Class Is' adoption of PSR has shown that by boosting productivity and efficiency, incremental capacity is created that enables capital to be diverted to other organizational areas.
Ultimately, UP aims to move the same amount of volume using fewer assets because cars can move through terminals and the network much faster, in part by employing techniques benchmarked from other PSR-employing railroads.
"At the end of the day, we decided PSR principles would work for us, that they made sense in the new transportation plan," says Fritz. "We could reduce terminal dwell time, minimize switches, advance a car deeper toward its destination and use manifest trains more."
Unified Plan 2020 incorporates the expertise of front-line employees. Historically, the operating team designs a transportation plan and then reviews it with those in the field to help implement and refine it; for Unified Plan 2020, mid-level managers, supervisors and field workers were involved in the initial design, then worked with the network planning team to adopt it.
Unlike Blend and Balance, the new plan can be executed at all times without accounting for traffic variations during the course of a week, says Fritz.
"We see lots of opportunities to decrease inventory on the network and boost labor productivity across the board," he says.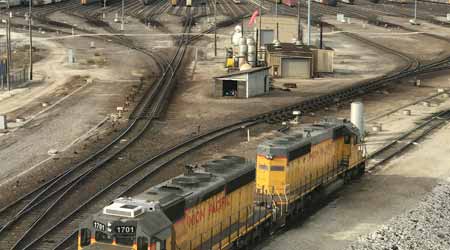 Union Pacific Railroad
As of late February, Unified Plan 2020 had gained momentum through efforts by upper management to employ a mix of UP veterans and new thought leaders — including those with vast PSR experience — to help carry it out.
Among the newest of the new: CN veteran Jim Vena, who UP installed as executive vice president and chief operating officer in mid-January. The PSR expert retired from CN as EVP and COO in June 2016 after a 40-year career at the Class I. Vena now leads all aspects of UP's operations, including Unified Plan 2020 implementation, and reports to Fritz.
He would not have come out of retirement unless he was convinced there are many opportunities to improve operations and a lot of talented people working hard to advance PSR at UP, Vena says.
UP can become the industry leader in operating efficiency, customer service, safety and financial performance, he believes.
Every Class I tends to give scheduled railroading a different name — such as Unified Plan 2020 — but they're all doing the same thing: trying to operate as well as they can and provide effective service, says Vena.
"You determine how to operate efficiently and still provide good service. Better service is positive for customers because costs drop as they need to use less cars and positive for the railroad because there's less congestion on the network," he says.
'Evergreen,' so ever changing
Although Unified Plan 2020 holds enormous promise after it's fully implemented in mid-2019 — a completion schedule moved up from early 2020 since the rollout so far has been smooth and fruitful — the initial adoption is only the beginning. The plan is an "evergreen" process, meaning its subject to frequent alterations, UP senior execs say.
"We want to operate as effectively as possible, and that takes time," says Vena. "It's about changing the culture, changing how we think and manage. You're fine-tuning and tweaking constantly, figuring out how to keep removing touch points."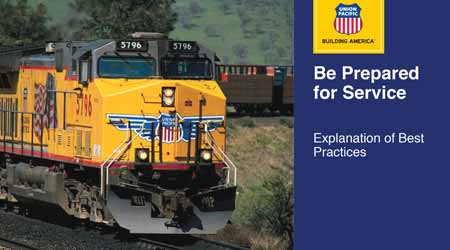 Source: up.com
Change is alarming, so it affects people differently, he says. Yet, while touring and learning UP's network during his first month of duty at the Class I, Vena has had discussions with many front-line workers who've bought in.
"They want to get better. They see the endgame," he says.
Among a host of intangibles, UP is still learning where it best makes sense to build manifest trains versus bulk unit trains, what fleet size of locomotives and cars is optimal, and how to balance out the network and limit crews' time, says Fritz.
"There will be more to come," he says.
Rollout keeps rolling
While UPers are learning on the go, they're nearing the implementation finish line with Unified Plan 2020's second phase and getting a good headstart on the third.
UP first rolled out the plan in fourth-quarter 2018 in its Mid-America Corridor, which runs north-south between points in northern Minnesota and southern Texas, and accounts for about half of the railroad's carload traffic.
The Class I initiated about 160 transportation plan changes in the corridor, which helped reduce car inventory by 16,000 cars and car dwell time by almost four hours.
In addition, total daily crew starts declined, while car trip compliance, train departure and arrival measures, and car connection performance improved.
Now, the railroad is implementing the second phase on its Sunset Route between Los Angeles and Chicago. The phase includes more than 200 network transportation plan changes, over half of which are in place.
UP also is about a month or so into the plan's third and final phase rollout in the Pacific Northwest and northern California corridors. As implementation rolls on, the railroad continues working to rationalize switching yards, senior execs say.
To better measure operational performance under Unified Plan 2020, UP in third-quarter 2018 introduced the following six key performance indicators (KPIs) that are designed to more appropriately gauge progress over time:
• employee safety, which measures the total number of injuries reported per 200,000 work hours;
• car trip plan compliance, which measures how well customers are served compared with scheduled service, including car connection and train arrival performance;
• freight car productivity, a metric that combines car inventory and volume;
• freight car velocity, which measures the number of miles a loaded and empty car travels each day;
• locomotive productivity, which measures the number of gross ton-miles (GTMs) moved each day for each unit of horsepower; and
• workforce productivity, which measures daily car miles per full-time employee.
The KPIs show dramatic improvements in operational performance, resulting in more fluidity and reliability, says Fritz. For example, from September 2018 through late January 2019, on-time car trip plan compliance rose from 61 percent to 75 percent.
"We're on our way to the 80s or better," Fritz says.
In that same timespan, freight-car velocity climbed 9 percent from 174 to 189 miles per car per day and locomotive productivity increased 7 percent from 107 to 114 GTMs per horsepower per day.
Workforce productivity declined 6 percent — a reflection of volume seasonality — but large gains are expected over the course of 2019, senior execs say.
Addition by subtraction
Operating inventories and cars per carload continue to improve due to faster car cycle times and dwell reductions, while locomotive productivity ratchets up because of consolidated train operations and stored excess power.
Since August 2018, UP has removed 1,500 locomotives from service; potentially more units might be stored in the near future, says Fritz.
In addition, since September 2018, the railroad has removed 30,000 cars from operating network inventory and closed four shops.
Moreover, UP has furloughed hundreds of workers due to Unified Plan 2020 changes, including 250 non-agreement employees and 450 mechanical workers.
Although the plan was only rolled out in a portion of the network last year, it helped pay dividends with fourth-quarter financial performance.
UP posted record net income of $1.6 billion and diluted earnings per share of $2.12, up 29 percent and 39 percent, respectively, compared with adjusted results for fourth-quarter 2017.
In addition, operating revenue rose 6 percent to $5.7 billion; operating income climbed 9 percent to $2.2 billion; operating expenses increased 4 percent to $3.5 billion; carloads rose 4 percent to 2.2 million units; and the operating ratio improved 1.1 points to 61.6.
As Unified Plan 2020 continues to evolve, more financial and operational gains are anticipated, senior execs say. The evolution so far has been relatively stable.
"Developing Unified Plan 2020 with employees closest to the work contributed to a smooth transition as we streamlined operations," says UP Executive Vice President of Operations Tom Lischer.
The culture of the railroad's workforce is changing as employees become more actively engaged in generating ideas and then incorporating them into the transportation plan, Lischer — who reports to Vena — explained during the Class I's Jan. 24 earnings conference. It's clear 2019 will be a year full of change, he says.
"We are looking at train schedules and train size to maximize footage across the territories in which we operate," Lischer says. "We're going to continue to look for efficiencies."
Keeping customers in the loop
As UP keeps making major operational changes, it's vital to keep customers informed and remain proactive, says Fritz. Shippers need to understand what the railroad is doing and why, what it will take to fit well in the newly designed network, and how they can assist UP in providing highly reliable and consistent service, he says.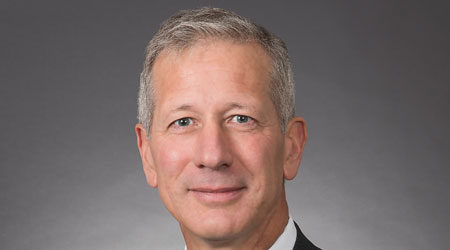 Managers are constantly holding conversations with customers about Unified Plan 2020, which aren't always going smoothly or comfortably, says Fritz.
"We're trying to stay in front of customers," he says. "We want to minimize disruptions to customers, but we're not saying there are no disruptions."
To help with customer communications, the Class I created a "Be Prepared for Service" presentation that's available online as a downloadable pdf.
The presentation states the two parties can mutually enhance service together by: maintaining consistent car flows through yards; reducing accessorial charges; improving cycle times; and making local service consistent.
For example, UP asks customers in the presentation to ensure debris and other obstructions are off track at their facilities, their gates are open and the industry tracks they maintain are not out of service.
A shipper success story
Working with customers has led to some success stories, says Fritz. One involves a large poultry producer.
Soybean meal used as animal feed previously took four days to load in unit trains and four days to deliver and unload for the customer. So, the company's feed was usually at critical levels, says Fritz.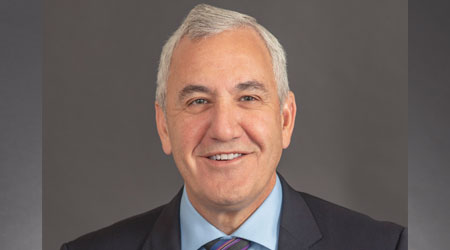 "They risked running out due to the unit-train model," he says.
UP worked with the customer on service changes and now delivers the feed in cars on manifest trains.
"They get smaller, but more frequent deliveries, so feed is not at critical levels," says Fritz. "It helps us balance the network."
Unified Plan 2020's potential negative impacts on customers drew the attention of the Surface Transportation Board (STB) late last year. The board sent a letter to Fritz asking for regular updates on operating changes and interactions with shippers.
"We've been crystal clear with the STB in terms of what our efforts are, what our approach is and what the endgame is," says Fritz. "We're working very diligently to help the STB members understand, from our perspective, the potential impacts of some of what has been proposed and what better alternatives exist."
UP so far has done a good job with informing customers and not rushing PSR implementation, says Allison Landry, a Credit Suisse Securities (USA) LLC analyst who follows the Class I.
"They've been upfront on how to prepare customers for service changes and how to work together to better manage car inventory," she says. "They took out locomotives and cars as you'd expect, but at a slower pace than CSX or CP."
After implementation, UP managers will analyze traffic flows in the network and then determine "what fits and what doesn't fit," Landry believes.
UP's operations are improving after a two-year-plus slump, largely in part to Unified Plan 2020, wrote independent transportation analyst and Progressive Railroading columnist Tony Hatch in a Jan. 29 emailed report.
Tighter cap on capex
But the railroad's flat capital budget of $3.2 billion for 2019 — which is part of the usual PSR pattern — is well below what ultimately is sustainable for a growth/service franchise, Hatch believes.
About 70 percent of planned capital expenditures (capex) will be allocated to bolstering infrastructure, replacing older assets, and boosting the safety and resiliency of the Class I's network. UP has no plans to purchase new locomotives this year, but expects to make targeted freight-car acquisitions.
The railroad's now anticipated capex range of 13 percent of annual revenue is considerably under the 15 percent or less target, and isn't conducive to the 'Grand Bargain' with shippers regarding price for capacity and service, etc., Hatch wrote.
"It could well raise regulatory/political concerns," he wrote.
In addition to carrying out Unified Plan 2020, UP continues to pursue efficiency and business growth initiatives through "G55 + 0," which was launched in late 2015. G55 + 0 calls for eventually attaining a 55 operating ratio.
For now, assuming the economy doesn't weaken, UP is anticipating a sub-61 ratio by 2019's end and a sub-60 ratio come 2021.
Also in 2019, the Class I expects volume growth in the low single digits and at least $500 million in productivity savings. Last year, the Class I generated $90 million in such savings.
Continuing to build on the momentum achieved since Unified Plan 2020 was hatched, then, is key. It'll help that the railroad is better positioned now to meet its objectives, Fritz believes.
"I am confident that we have the right organization in place," he says. "We're optimistic that the economy, the strength of our diverse rail network and improved service performance will drive positive volume growth this year."
Email questions or comments to jeff.stagl@tradepress.com.
---
Keywords
Browse articles on
Union Pacific Railroad
precision scheduled railroading
Unified Plan 2020
E. Hunter Harrison
Canadian Pacific
CSX
CN
intermodal
Allison Landry
Tony Hatch
capital expenditures
operating ratio
Contact Progressive Railroading editorial staff.