Newsletter Sign Up
Stay updated on news, articles and information for the rail industry
Rail News Home
Railroading Supplier Spotlight
5/1/2019
Rail News: Railroading Supplier Spotlight
Rail supplier news from Fluor, Icertis, STV, Pandrol, Transplace, Bourque Logistics and Gannett Fleming (May 1)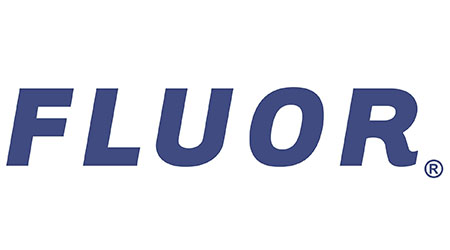 Fluor Corp. earlier this week announced the Eagle P3 commuter-rail project in Denver has been completed and the 11-mile Gold Line (G Line) now is open from Downtown Union Station to Wheat Ridge Station. The G Line is the third and final commuter-rail line to open for the Regional Transportation District (RTD), following the A and B lines, Fluor officials said in a press release. Part of RTD's FasTracks program, the Eagle P3 project was developed through a public-private partnership between the district and Denver Transit Partners (DTP), which includes Fluor, John Laing plc and Aberdeen Infrastructure Investments USA LLC, Balfour Beatty Infrastructure Inc., Alternative Concepts Inc. and Ames Construction. The DTP consortium will operate the A, B and G lines for 29 years per an agreement.
Icertis recently announced that Norfolk Southern Corp. has selected the Icertis Contract Management (ICM) platform to serve as its enterprise-wide contract management system. The ICM platform will help NS modernize its contract management processes to accelerate contract velocity, protect against risk and better optimize commercial relationships, Icertis officials said in a press release. The platform will standardize contracting for several thousand enterprise users in all contracting scenarios across the railroad. ICM is designed to automatically create contract amendments when business conditions change, enabling NS to respond to market fluctuations. The platform can integrate with other enterprise systems and automatically update contracts based on pre-defined business rules.

STV has appointed Brandon Swartley vice president. He is a leading power systems engineer and expert in traction power systems, STV officials said in a press release. Swartley joined STV in 2015 and is the transportation and infrastructure division's chief electrical engineer of power systems. He has led multidisciplinary project teams that have supported new and renovated power systems infrastructure used by Amtrak, the Southeastern Pennsylvania Transportation Authority, MTA Long Island Rail Road, Washington Metropolitan Area Transit Authority, Chicago Transit Authority and Los Angeles County Metropolitan Transportation Authority. Swartley now will be responsible for all aspects of technical oversight, engineering design, project management, systems analysis and construction support services related to electrical power system projects.
Pandrol has received a Supplier of the Year award from CTCI, a Taiwan-based engineering and construction services firm. The award recognizes Pandrol's partnership with CTCI on the Tamhai light-rail transit project in New Taipei City, Taiwan. Pandrol supplied track fastening solutions for the project, including the QTrack® embedded rail system and Bonded DFF ADH system, and provided installation services, maintenance equipment and rail safety products. CTCI cited the fastener supplier's "excellent team work, customer relationship and professional delivery of the project," Pandrol officials said in a press release.
Transportation management and logistics services provider Transplace has named David Marsh chief operating officer of Celtic Intermodal, the company's intermodal business unit. He will help oversee customer service, operations and design, and implement business strategies, plans and procedures to cultivate customer relationships and drive sustainable growth, Transplace officials said in a press release. Marsh will report to Celtic Intermodal President Doug Punzel. Marsh previously held multiple leadership positions at Hub Group Inc., including chief supply chain officer, chief marketing officer and president of Hub Group Ohio and Hub Group Detroit. He most recently was chief highway solutions officer and executive vice president.

Bourque Logistics Co. has developed a Spanish version of its YardMaster® software for rail operations in Mexico. The company completed the first production deployment in early 2019 at a rail terminal in San Luis Potosí. Used in more than 250 rail yards in North America, YardMaster can help automate rail-car requests, releases and inspections, switching operations, onsite inventories, and order scheduling and rack assignments. In addition, Bourque Logistics' partner Industrial Networks plans to enhance the functionality of YardMaster systems by offering Spanish versions of YardMaster Mobile® applications. Bourque Logistics and Industrial Networks employ bilingual experts to provide training and support for Spanish-speaking users.

Gannett Fleming has named Huzefa Irfani an architectural practice leader. He will be responsible for strengthening the practice's presence in the firm's 60 U.S. offices by implementing innovative technologies, providing technical guidance and enhancing quality across operations. Irfani is a 30-year industry veteran with a focus on leading multidisciplinary teams from design through implementation. As a Gannett Fleming senior project architect, he managed several key projects, including the MTA Long Island Rail Road expansion project's preliminary design and environmental impact statement, the relocation of the Delaware River Port Authority Transit Corp.'s control center and storm hardening of 14 fan plants in various MTA New York City Transit locations.
Contact Progressive Railroading editorial staff.
More News from 5/1/2019