Newsletter Sign Up
Stay updated on news, articles and information for the rail industry
RAIL EMPLOYMENT
Rail News Home
Rail Industry Trends
September 2019
Rail News: Rail Industry Trends
RailTrends 2019 preview by Tony Hatch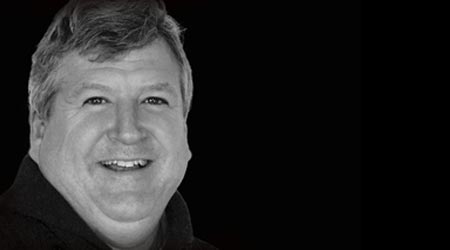 By Tony Hatch

On the heels of last year's star-studded and sold-out conference, we look forward to another RailTrends® full of real insight and silo-busting information — from the speakers as well as our usual unusually important audience. This year's conference will be held Nov. 21-22 at the New York Marriott Marquis.
We'll feature new and familiar faces, reflecting the consistent change in the industry. Following last year's precision scheduled railroading-fueled CEO parade, RailTrends 2019 will focus on the marketing and technology segments of the industry. Speaking of CEOs: We'll have a few this year, including Rafael Santana, president and CEO of Wabtec Corp., and our 2019 Railroad Innovator of the Year, Pat Ottensmeyer, president and CEO of Kansas City Southern. As of this writing, we were still waiting to hear who will represent Canadian Pacific and CN at RT19 — given my year-long "We the North!" push (essentially, that those who view PSR as a cynical, short-term and anti-growth strategy need only look to Canadian railways), we will address that schedule gap.
Our Washington (and Ottawa) focus remains a constant. The leadoff panel comprises Ashley Wieland, the new president of the National Railroad Construction and Maintenance Association; old friend and former NRC president Chuck Baker, who now is president of the American Short Line and Regional Railroad Association; Mike O'Malley, president of the Railway Supply Institute; and Marc Brazeau, president and CEO of the Railway Association of Canada. We also will feature representatives from the two regulatory bodies overseeing railroads in D.C.: FRA Administrator Ron Batory (safety and PTC) and STB Vice Chairman Patrick Fuchs (markets). And in his RT debut, Association of American Railroads President and CEO Ian Jefferies will get a solo speaking slot in the role formerly inhabited by last year's Innovator Award winner, Ed Hamberger.
Railway stars. RT19 will feature company leaders of today and, maybe, the rail industry leaders of tomorrow. We have already bragged on Rafael's and Pat's appearances. For Pat, it'll be a multiple-repeat performance, although this time, he'll go home with hardware. Rafael's perspective comes from the epicenter of the rail/technology intersection. And his discussion could be echoed and augmented by industry thought-leader Rod Case of Oliver Wyman. In addition, RT19 features three Class I leaders, all with new responsibilities and clearly the ones to watch at their respective carriers: Union Pacific Railroad EVP of Marketing and Sales (i.e., CMO) Kenny Rocker; CSX EVP of Sales and Marketing (i.e., CMO!) Mark Wallace; and Norfolk Southern EVP and Chief Strategy Officer John Scheib, back after leading a remarkable clarion call on technology and regulation at RT17.
All three (and Pat's KCS) are in the PSR-transition process, with CSX perhaps at the end of the process. And while PSR was certainly the theme of RT18, it simply cannot and will not be ignored this year, although we'll talk about it from the perspective of "begetting" or "pivoting" toward growth.
Putting the band back together, or the best & brightest in the Year of the Short Line!
This really has been a remarkable year for short lines, in terms of growing importance through the PSR process, through more Class I segment sales (see CSX) as well as other short-line sales (the huge demand creating its own supply) — and the privatization mega-deal for Genesee & Wyoming. I am thrilled that last year's short-line chief commercial officer panel has come back in its entirety to address carload growth, technology, PSR, Class I interaction, deals and more. We have representatives from most of the big holding companies and one regional: Anacostia Rail Holdings Co.'s Eric Jakubowski, Watco Cos. LLC's Stefan Loeb, R. J. Corman's Justin Broyles, PanAm Railways' Michael Bostwick and Genesee & Wyoming's Michael Miller.
Finally, there's the annual analyst panel (me and the new TV star Donald Broughton) and the "Rail-Car Counts" presentation by AllTranstek's Dick Kloster, the latter's to be made more interesting by the evolution of PSR, a strategy that has led to major deceleration of said car counts!
When all is said and done, I expect that if one were to combine the star power of the presenters with the power of the audience, we'll have another celestial RailTrends! For more information or to register, visit railtrends.com.
---
Keywords
Browse articles on
RailTrends
Tony Hatch
Pat Ottensmeyer
Railroad Innovator Award
Contact Progressive Railroading editorial staff.