Newsletter Sign Up
Stay updated on news, articles and information for the rail industry
Rail News Home
Rail Industry Trends
May 2017
Rail News: Rail Industry Trends
From the editor: Trade and a rhetoric ramp-up that matters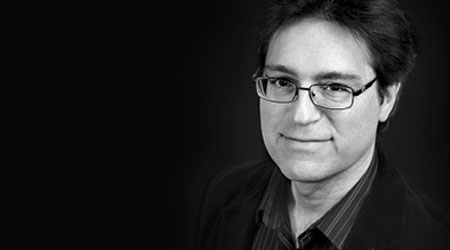 By Pat Foran, Editor
On April 26, Canadian Premier Christy Clark of British Columbia asked Prime Minister Justin Trudeau to end the export of U.S. coal out of B.C.'s ports. Clark's request followed President Donald Trump's decision to impose tariffs of up to 24 percent on Canadian lumber shipped into the United States.
In a letter to Trudeau, Clark — who was running a re-election campaign as this issue went to press (the election was scheduled for May 9) — said she told her constituents she would use "every tool at our disposal to ensure we get a fair deal on softwood lumber." Clark also expressed interest in working with Trudeau to ban U.S. thermal coal shipments to Asia via B.C.'s ports. Despite the environmental concerns she has about thermal coal, Clark hadn't pressed the issue because "friends and trading partners cooperate."
"Clearly, the United States is taking a different approach," she wrote.
About the only thing clear in this context as the calendar turned to May was that the rhetoric surrounding trade — NAFTA-related talk in particular, and global partnerships in general — was ratcheting up. Given the way trade patterns have evolved, and given the interconnectedness among the links in the transport chain, that ratcheting-up matters in rail country.
At Railroad Day on Capitol Hill on March 2, I asked a number of railroaders if they were concerned about the trade agreement and tariff talk coming from the Trump administration. The question was considered rhetorical by some, negative by a few. But if their companies did cross-border business or served markets overseas, the subject was on their minds. Officials at North American railroads that ship automobiles to and from Mexico certainly have been thinking about it.
On March 29, the Association of American Railroads (AAR) issued a press release headlined "New Report Confirms Freight Railroads Are Deeply Connected to International Trade."
"Efforts that curtail overall trade would threaten thousands of U.S. freight-rail jobs that depend on it and limit essential railroad revenues used to modernize railroad infrastructure throughout North America," AAR President and Chief Executive Officer Ed Hamberger said in the release, citing data that he said "validate our view that U.S. policymakers should proceed with caution in their quest to reverse some impacts of globalization."
It's a sentiment that resonates in at least some circles in Canada and Mexico, as well. But if the lines between campaigning, negotiating and governing continue to blur — maybe this particular brand of rhetoric is a short-term thing, or maybe it's the way things are going to be for awhile — it'll make it that much more challenging for links in the transport chain to read the trade tea leaves. And easier, perhaps, to think about reconsidering their strategic options.
---
Keywords
Browse articles on
Christy Clark
Justin Trudeau
Association of American Railroads
Ed Hamberger
Railroad Day
Contact Progressive Railroading editorial staff.