Newsletter Sign Up
Stay updated on news, articles and information for the rail industry
Rail News Home
Rail Industry Trends
September 2017
Rail News: Rail Industry Trends
RailTrends 2017: Examining growth in a year focused on operations — by Tony Hatch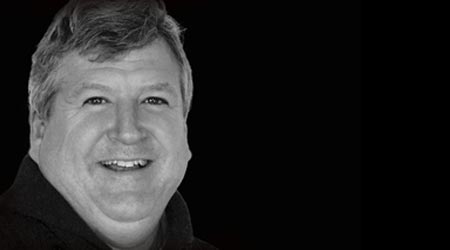 Committed to a silo-busting, cross-disciplinary examination of the freight-rail domain, RailTrends® 2017 will zig while the rail world zags as we explore entrepreneurialism and growth opportunities in rail at a time (as of late August) when the focus seems to be on operating ratios — often, a code for a sole focus on "cost cutting."
Presented by Progressive Railroading, the summit will be held Nov. 30-Dec. 1 in New York City. This year's highlights (so far) include three Class I chief marketing officers, and two short-line holding company CEOs: Rick Webb of Watco Cos. and, of course, Genesee & Wyoming's Jack Hellmann, our Railroad Innovator Award winner for 2017.
We'll still cover the bases (and the basics).Government relations — and regulatory reforms and applications — have never been more newsworthy. So, we'll have our usual "Presidents Panel" headlined by the AAR's Ed Hamberger and featuring ASLRRA's Linda Darr, RSI's Tom Simpson, NRC's Chuck Baker and RAC's Michael Bourque. If the powers that be ever get around to completing the staffing of top regulatory roles at the FRA and the STB, we hope to continue their involvement at RT, too. Rail hall-of-famer Wick Moorman returns to the conference for the third time, his second with Amtrak (currently, he's co-CEO) to give his valedictory address.
Well, I'm southbound, baby. We are happy to introduce to RT Norfolk Southern's VP-Law and my friend John Scheib, former counsel to the House Railroads, Pipelines and Hazardous Materials Subcommittee, and former chief of staff and counsel to the chairman of the STB. He'll talk about the interrelationship of railroads/regulation/technology, and nothing is more critical these days. Oliver Wyman's Rod Case, whose presentation on autonomous trucks at RT16 caused months of nightmares, will review the "Digitalization of Rail," a view into some of the massive changes coming from the IT world.
Trade focus. RT remains timely as well as (we hope) timeless, and with an early 2018 timetable for completion (or termination?) of the NAFTA renegotiations, nothing is more appropriate than hearing from Alfredo Casar, the president and CEO of Ferromex. That railroad is deeply involved in the NAFTA battle. It's also 26 percent owned by Union Pacific Railroad. And Ferromex's parent Grupo Mexico is the new owner of Florida East Coast Railway, a scrappy, innovative carrier that'll be represented at RT by President and CEO Jim Hertwig. Ferromex's major rail rival is Kansas City Southern; KCS, too, will be represented by Jeff Songer, the railway's rising star of a COO.
Canadian Class I CMO face-off! J.J. Ruest, the CMO at CN, returns (to our enormous pleasure) this year, and we're thrilled to introduce Canadian Pacific CMO John Brooks to RT17 attendees. These gentlemen can discuss political impacts on rail markets, cross border and domestic, as well as their various stages of "post-Precision revolution" processes.
Touching all the bases, or the long-anticipated return of Beth Whited. Many may recall that Beth, CMO of UP, was supposed to join us last year and talk about chemicals/plastics, but she was a late scratch because she was given the battlefield promotion to CMO. This year, she'll talk about the railroad's extensive ("touch 'em all!") reach and diverse franchise, as well as the perceived cyclical headwinds. She'll also discuss the clear secular opportunities, such as intermodal, and the aforementioned plastics and trade with Mexico.
CSX will be here, too. CSX VP of Industrial Products Michael Rutherford will represent the Class I and is a particularly appropriate choice, given that the Precision Scheduled Railroading model has a profound impact on the Merchandise business — and, when fully implemented, will provide improved transit time and a more truck-competitive service product to CSX customers.
Short lines and success. Short lines have always brought innovation to the industry, and short-liners will be represented at RT this year. In addition to ASLRRA's Darr, the short-liners we'll hear from include Webb from Watco, one of the most intriguing and creative companies in the rail space; and G&W's Hellmann, who has built upon Mort Fuller's legacy and created a global regional rail system (see page 46).
RT17 is anything but "business-as-usual"... but we do have the usual "Rail Car Update" from Dick Kloster AllTranstek/FTR, and the "Analysts Panel" (aka "coffee break") with the sharp and controversial Donald Broughton and some guy named Hatch. We'll announce a few more presenters soon. We look forward to seeing you in NYC at our new location, the just-upgraded Marriott Marquis. For more information, visit www.railtrends.com.
---
Keywords
Browse articles on
RailTrends
Tony Hatch
Railroad Innovator Award
Jack Hellmann
Genesee & Wyoming
Contact Progressive Railroading editorial staff.