Newsletter Sign Up
Stay updated on news, articles and information for the rail industry
Rail News Home
Short Lines & Regionals
June 2017
Rail News: Short Lines & Regionals
From the editor: G&W's Jack Hellmann to receive 2017 Railroad Innovator Award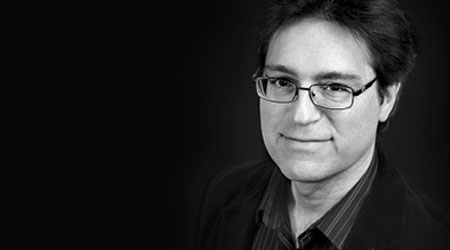 — By Pat Foran, Editor
On June 1, we announced that Genesee & Wyoming Inc. (G&W) President, Chairman and CEO Jack Hellmann is the 2017 recipient of our Railroad Innovator Award, which recognizes an individual's outstanding achievement in the rail industry.
And I couldn't be happier to reiterate the news, and to wax a bit about Jack, in this space.
He joined G&W as the short-line holding company's chief financial officer in 2000, and I first talked with him that year. Jack was new to rail (he'd worked in corporate finance) and he called, wondering if I had a few minutes to talk. He asked big-picture questions and nuanced ones. Politely, Jack also nudged me back on track when I got a little too parenthetical (as I tend to get) in my responses. Jack listened. Really listened. That stuck with me. So did his subsequent ascent at G&W.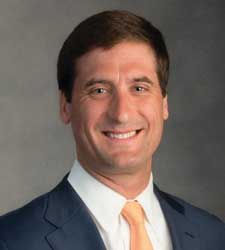 In 2005, Jack was promoted to president; in 2007, G&W added "CEO" to his title. On May 24, he was named chairman, succeeding Mortimer Fuller III, who retired. Fuller had been G&W's CEO for 30 years and chairman for 40.
During Jack's 17 years with G&W, the company has grown from 21 railroads to 122, and from a market capitalization of $45 million to $4 billion. G&W's eight North American regions serve 41 U.S. states and four Canadian provinces. G&W's Australia Region provides freight-rail services in New South Wales, the Northern Territory and South Australia, and operates the 1,400-mile Tarcoola-to-Darwin rail line. The U.K./Europe Region is led by Freightliner Group Ltd., the U.K.'s largest rail maritime intermodal operator and second-largest freight-rail company.
Since Jack became CEO, he's continued to expand G&W's footprint. Transactions completed during his watch include the acquisitions of RailAmerica Inc. and the Providence & Worcester Railroad Co., and the purchase of a 94 percent stake in Freightliner. And in May, G&W completed the acquisition of Atlantic Western Transportation Inc., the parent of Heart of Georgia Railroad Inc., and GWI UK Acquisition Co. Ltd. acquired Pentalver Transport Ltd. from APM Terminals.
"Jack, one of the most respected men in transport, has built upon Mort's legacy to create what had been since the '80s the 'Holy Grail' for short-line entrepreneurs — the truly large-scale, global short-line holding company," says independent transportation analyst Tony Hatch, who is the program consultant for our annual RailTrends® conference.
What Tony said. Congratulations, Jack. We look forward to presenting you the Innovator award at RailTrends 2017, which will be held Nov. 30-Dec. 1 at the New York Marriott Marquis. For more information about the conference, log onto www.RailTrends.com.
---
Keywords
Browse articles on
Jack Hellmann
Railroad Innovator Award
Genesee & Wyoming
Contact Progressive Railroading editorial staff.