Newsletter Sign Up
Stay updated on news, articles and information for the rail industry
Rail News Home
Norfolk Southern Railway
February 2016
Rail News: Norfolk Southern Railway
Class Is reveal 2016 capex plans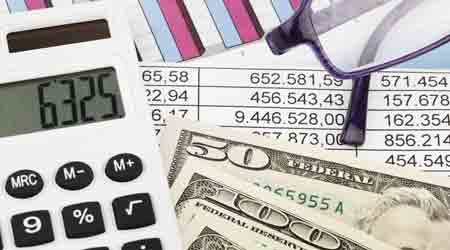 By Jeff Stagl, Managing Editor
Although operating expenses and ratios were bright spots for most Class Is, their 2015 financial results were mostly dim. Revenue, income and earnings declined year over year, sometimes significantly.
As a result, Norfolk Southern Corp. and Canadian Pacific plan to trim 1,200 and 1,000 jobs, respectively, this year. Likewise, Class Is' planned capital expenditures — which were announced last month — mostly will contract this year.
Union Pacific Railroad has proposed $3.75 billion for capex versus 2015's $4.3 billion. The budget includes $1.8 billion for infrastructure upgrades, $965 million for equipment — including 230 new locomotives — and $375 million for positive train control (PTC) work.
"More than half of our planned capital investment is replacement spending to harden our infrastructure, replace older assets, and to improve the safety and resiliency of the network," said EVP of Operations Cameron Scott during a Jan. 21 earnings conference.
At CSX, the planned $2.4 billion capex budget is down more than $100 million year over year. Funds for infrastructure work, equipment and growth/productivity projects would drop slightly to $2.1 billion, while PTC spending would remain flat at $300 million.
After obtaining 200 new locomotives last year, CSX expects to take delivery of 100 more in 2016.
NS' proposed $2.1 billion budget is down $300 million from 2015's level. The 2016 budget allocates $817 million for roadway maintenance — versus $927 million last year — $351 million for locomotives and $246 million for PTC.
NS is taking "a more disciplined approach to capital spending," prioritizing allocations to the core network and projects that will help fuel long-term growth, said EVP/CFO Marta Stewart during a Jan. 27 earnings conference.
Substantial subtraction
Kansas City Southern's proposed budget is down by a larger margin — 10 percent. Capex is estimated at $580 million to $590 million versus 2015's $649 million.
The budget would allocate dollars to build or extend sidings, begin a two year storage-in-transit yard project for Sasol Chemicals (USA) LLC and continue a three-year expansion at Sanchez Yard.
BNSF Railway Co.'s set budget of $4.3 billion also is a far cry from last year's $6 billion, but that was a record-setting amount. The Class I's actual capex spend in 2015 totaled $5.8 billion.
The '16 budget reflects capacity added the past few years and is more in line with current volumes, according to BNSF. It allocates $2.8 billion for core network improvements, $500 million for expansion projects and $300 million for PTC.
CP: Capex can be 'dialed back'
Meanwhile, CP's budget is slated at $1.1 billion (in Canadian dollars) versus 2015's $1.5 billion. Over the past few years, the Class I has upgraded a lot of infrastructure after years of underinvestment, so capex "can now be dialed back," said EVP/CFO Mark Erceg during a Jan. 21 earnings conference.
However, CN has pegged $2.9 billion (in Canadian dollars) for capex, up from $2.7 billion in 2015. The budget includes $1.5 billion for network investments, $600 million for rolling stock equipment — in part to acquire 90 locomotives — and $400 million for PTC.
Allocating more this year to harden infrastructure "will allow us to take full advantage of market conditions that provide easier access for working on the tracks, availability of external contractors and low commodity costs," said EVP/CFO Luc Jobin during a Jan. 26 earnings conference.
---
Keywords
Browse articles on
capex plans
Class I capex plans
Norfolk Southern Corp.
Canadian Pacific
Union Pacific Railroad
CSX
Kansas City Southern
BNSF Railway Co.
CN
capital expenditures
railroad spending plans
railroad spending
Contact Progressive Railroading editorial staff.