Newsletter Sign Up
Stay updated on news, articles and information for the rail industry
Rail News Home
Mechanical
February 2020
Part 1 : Progressive Railroading's 2020 Finance & Leasing Guide: Banks
Part 2 : Progressive Railroading's 2020 Finance & Leasing Guide: Equipment Providers/Equipment Management Services
Part 3 : Progressive Railroading Finance & Leasing Guide: Finance Companies
Part 4 : Progressive Railroading Finance & Leasing Guide: Investment Banks
Part 5 : Progressive Railroading Finance & Leasing Guide: Lessors
Part 6 : Progressive Railroading Finance & Leasing Guide:Professional Services/Consulting
Rail News: Mechanical
Progressive Railroading's 2020 Finance & Leasing Guide: Equipment Providers/Equipment Management Services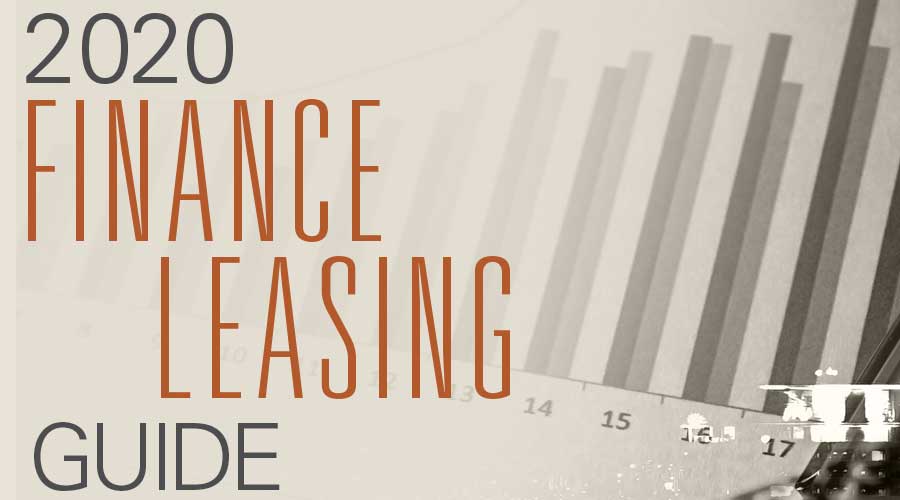 1435 Rail
See LESSORS
AllTranstek LLC
See PROFESSIONAL SERVICES/CONSULTING
American Railcar Industries Inc.
100 Clark St., St. Charles, MO 63301
636-940-6000
www.americanrailcar.com | sales@americanrailcar.com
Description of services: Rail-car leasing, rail-car repair services.
CAI Rail
See LESSORS
Chicago Freight Car Leasing Co.
See LESSORS
CIT Rail
See LESSORS
The David J. Joseph Co.
See LESSORS
FreightCar America Leasing LLC
See LESSORS
GATX Corp.
See LESSORS
The Greenbrier Cos.
See LESSORS
Herzog
See LESSORS
Mitsui Rail Capital LLC
See LESSORS
National Steel Car Ltd.
600 Kenilworth Avenue North
Hamilton, Ontario L8N 3J4
905-544-3311 | Fax: 905-547-4069
www.steelcar.com | hnicholson@steelcar.com
Description of services: National Steel Car Ltd. is a designer and manufacturer of tank and freight cars, as well as a provider of aftermarket replacement parts.
NRE
See LESSORS
SMBC Rail Services LLC
See LESSORS
Tealinc Ltd.
1606 Rosebud Creek Road, Forsyth, MT 59327
720-733-9922 | Fax: 720-733-9966
www.tealinc.com | webmail@tealinc.com
Description of services: Tealinc Ltd. specializes in transportation solutions for shippers, railroads and investors, and has been serving its customers for about two decades. Employees are experienced in buying, selling, owning, managing, leasing, ordering, repairing and evaluating rolling stock assets. The company buys and sells rail cars to the shipper, railroad and investor community, and also supplies rail cars through operating leases. Tealinc buys surplus assets and puts them to work in structured leases "through creative marketing, upgrading and refurbishment, if necessary, and by finding market niches in which they are in demand," the company says. Tealinc also packages rail-car lease portfolios and places them in secondary funding markets. The company also provides rolling stock management and consulting services.
Contact: Julie Mink, President julie@tealinc.com
Trinity Industries Leasing Co. (TILC)
See LESSORS
TTX Co.
101 N. Wacker Drive, Chicago, IL 60606
312-853-3223 | Fax: 312-984-3892
www.ttx.com | marketing@ttx.com
Description of services: TTX Co. provides rail cars and related freight car management services to the North American rail industry. TTX's pool of more than 165,000 rail cars support shippers in the intermodal, automotive, paper and forest, metals, machinery, wind energy and other markets where flat cars, box cars and gondolas are required. TTX is owned by North America's leading railroads; TTX's free-running pools provide fungible assets that minimize total empty miles, further lowering costs and minimizing risk for the industry, helping railroads conserve their capital for other critical infrastructure needs.
Contact: Frank Adcock, Assistant VP Marketing, 312-984-3712, Frank.Adcock@ttx.com
Union Tank Car Co.
See LESSORS
Wells Fargo Rail
See LESSORS
previous page
next page
---
Contact Progressive Railroading editorial staff.