Newsletter Sign Up
Stay updated on news, articles and information for the rail industry
Rail News Home
Mechanical
February 2020
Part 1 : Progressive Railroading's 2020 Finance & Leasing Guide: Banks
Part 2 : Progressive Railroading's 2020 Finance & Leasing Guide: Equipment Providers/Equipment Management Services
Part 3 : Progressive Railroading Finance & Leasing Guide: Finance Companies
Part 4 : Progressive Railroading Finance & Leasing Guide: Investment Banks
Part 5 : Progressive Railroading Finance & Leasing Guide: Lessors
Part 6 : Progressive Railroading Finance & Leasing Guide:Professional Services/Consulting
Rail News: Mechanical
Progressive Railroading Finance & Leasing Guide:Professional Services/Consulting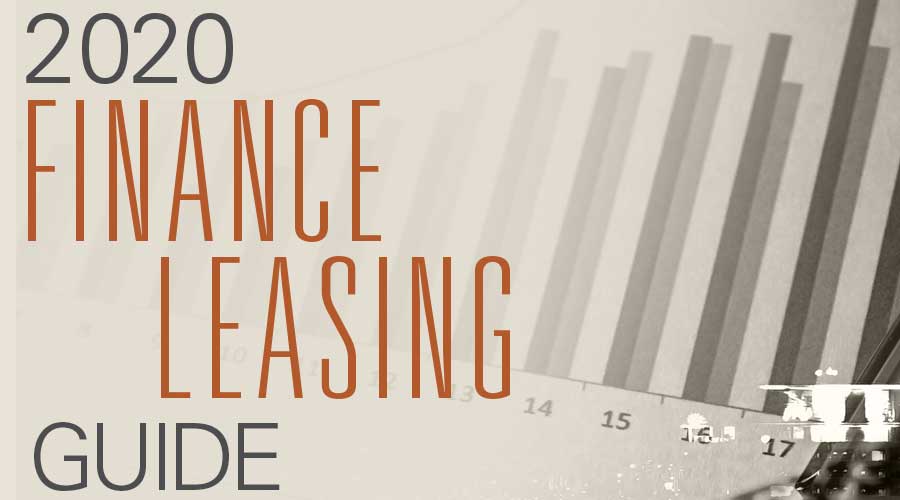 abh consulting — transportation analysis & consulting
1230 Park Ave. Suite 4A, New York, NY 10128
212-595-0457; Cell: 917-520-7101
www.abhatchconsulting.com
Description of services: abh consulting is the business title for Anthony Hatch, an independent railroad analyst with more than 30 years of Wall Street experience. Hatch serves the investment community (both public and private), as well as the railroad industry.
Contact: Anthony Hatch, abh18@mindspring.com
AllTranstek LLC
1101 W. 31st St., Suite 200,
Downers Grove, IL 60515
630-325-9977 | Fax: 630-325-9978
www.alltranstek.com | info@alltranstek.com
Description of services: Rail car fleet management, technical services and strategic consulting.
American Railcar Industries Inc.
See EQUIPMENT PROVIDERS/EQUIPMENT MANAGEMENT SERVICES
Helaba (Landesbank Hessen-Thüringen) New York Branch
See BANKS
The David J. Joseph Co.
See LESSORS
Economic Planning Associates Inc.
1050 W. Jericho Turnpike, Smithtown, NY 11787
631-864-4900 | Fax: 631-864-4932
www.epainc.com | epacorp@aol.com
Description of services: Analyses of economic and industry developments that affect both short-term (one to two years), and long-term (five years) demand/supply for the major individual rail car types and projections of deliveries for these car types, both short and long term.
Contact: Peter M. Toja, President
Biggs Appraisal Service
2255 Sumter Lake Drive
Marietta, GA 30062
404-625-4059
www.biggsappraisal.com
biggsappraisal@yahoo.com
Description of services: Rail equipment appraisal and inspection.
Contact: Edward D. Biggs III, President
FTR
1720 N. Kinser Pike
Bloomington, IN 47404
888-988-1699 | Fax: 877-222-9060
www.ftrintel.com | ftr@FTRintel.com
Description of services: For more than two decades, FTR has offered forecasting and analysis for freight transportation and equipment demand for the North American market. The company's forecasters collect and analyze data likely to impact freight demand and movement, and issue reports for rail, intermodal and truck transportation. FTR also provides demand analysis for rail cars and commercial vehicles.
Integrity Rail Partners Inc.
Schaumburg, Illinois 847-544-6760
www.integrityrailpartners.com | rkloster1@yahoo.com
Description of services: Integrity Rail Partners Inc. is a private transportation consulting company that provides strategic consulting to the rail industry.
Contact: Richard Kloster, Founder
NorthEast Logistics Systems LLC
2 Central St., Suite 107
Framingham, MA 01701
617-418-3570
www.nels.us.com | info@nelogsys.com
Description of services: NorthEast Logistics Systems LLC (NELS) offers comprehensive data transformation services that utilize its proprietary database of rail network assets and locations, with the ability to integrate GPS and CLM data feeds. NELS provides its clients with analytical tools and diagnostics needed to assess rail traffic performance issues, backed by a solid foundation of railroad industry expertise. The company can improve asset utilization, reduce risk and lower total transportation costs, thus improving operational efficiencies, the company says.
Contact: Richard Flynn, President and Founder, richard.flynn@nels.us.com
Oliver Wyman
99 High St., 32nd Floor
Boston, MA 02110
859-598-9449 | Fax: 617-424-3871
www.oliverwyman.com
Description of services: Oliver Wyman provides business and fleet strategies and equipment valuation.
Contact: William J. Rennicke, bill.rennicke@oliverwyman.com
100 S. State St.
Chicago, IL 60603
312-957-7757
www.plgconsulting.com | info@plgconsulting.com
Description of services: Consulting services for the bulk logistics, freight-rail, energy and chemical industries.
Railroad Industries Inc.
8098 Anselmo Ct.
Reno, NV 89523
775-825-6570
www.railroadindustries.com | GVH@railroadIndustries.com
Description of services: Railroad Industries Inc. is a cull-service transportation and rail consulting firm that has a team of "diversified consultants, each with 20 to 50 years of experience in transportation-related business," according the company's website.
RailSolutions LLC
2536 Wexford-Bayne Road, Suite 205
Sewickley, PA 15143
724-766-6699
www.railsolutions-llc.com | rblankemeyerj@railsolutions-llc.com
Description of services: Locomotive and rail-car appraisal and advisory services.
Contact: Rob Blankemeyer, President
Strategic Rail Finance
1700 Sansom St., Suite 500
Philadelphia, PA 19103
215-564-3122
www.strategicrail.com | executive@strategicrail.com
Description of services: For more than 25 years, Strategic Rail Finance has provided business advisory, operations planning, project and public finance advisory, and freight-based land use planning services. Clients include railroads, port authorities, state agencies, public and private developers, transloaders, and industrial companies across North America.
Tealinc Ltd.
previous page
---
Contact Progressive Railroading editorial staff.