Newsletter Sign Up
Stay updated on news, articles and information for the rail industry
Rail News Home
Intermodal
November 2018
Rail News: Intermodal
From the editor: Railroads pleased with NAFTA 2.0, AAR says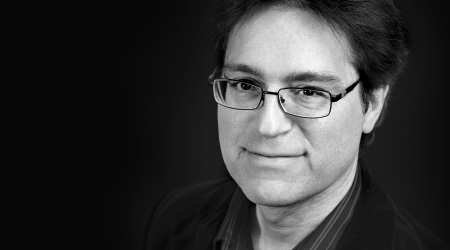 By Pat Foran, Editor
On Oct. 1, Canadian officials agreed to sign on to a new trade deal with the United States and Mexico. The deal, which officials representing the United States and Mexico had reached in late August, will preserve the three-nation format of the original North American Free Trade Agreement (NAFTA).
The freight railroad industry is pleased with the new agreement, said Association of American Railroads President and Chief Executive Officer Ed Hamberger in an Oct. 1 prepared statement.
"The free flow of goods across North America without burdensome tariffs is a net positive for U.S. workers, bedrock industries and the economy," he said. "Our industry knows this firsthand due to the massive amounts of goods we move — such as automobiles, agricultural yields and energy products — as part of a sophisticated supply chain that was shaped in large part by free trade."
(Note: Mr. Hamberger is the 2018 recipient of our Railroad Innovator Award.)
If nothing else, the pact "clearly removes huge amounts of uncertainty from trade and investment and supply chain investments linking the three North American nations," wrote independent transportation analyst and RailTrends® Program Consultant Tony Hatch in an Oct. 3 email to his clients. As of press time, President Trump and his counterparts in Mexico and Canada were expected to sign the agreement this month. Congress probably will act on it next year, according to news reports.
IANA: Intermodal volumes climbed in Q3
Total intermodal volumes rose 4.7 percent to 4.8 million units in the third quarter compared with the same period last year, the Intermodal Association of North America (IANA) reported on Oct. 31.
On a year-over-year basis, international intermodal volume increased 4.4 percent to 2.5 million containers; domestic containers climbed 3.9 percent to 2 million units; and trailers jumped 12.1 percent to 359,850 units, according to IANA's quarterly "Intermodal Market Trends & Statistics" report.
"We saw some trail off in growth during the third quarter, relative to the first half of the year, but intermodal's market expansion was still respectable," said IANA President and Chief Executive Officer Joni Casey in a press release. "Trailers again performed especially well at the margins. The industry is in a strong position going into the fourth quarter."
Also in IANA's Q3 report:
The seven highest-density trade corridors, which accounted for 62.4 percent of total volumes, were collectively up 3.9 percent;
The intra-Southeast performed the best of the seven with volumes gaining 12 percent;
Midwest-Northwest, Northeast-Midwest, and South Central-Southwest lanes grew 8.4 percent, 7.7 percent and 6.6 percent, respectively;
The trans-Canada and Southeast-Southwest recorded losses on international performance of 1.1 percent and 3.7 percent, respectively; and
The Midwest-Southwest lane posted 0.2 percent growth.
---
Keywords
Browse articles on
NAFTA
Ed Hamberger
Railroad Innovator Award
Intermodal Association of North America
intermodal
Contact Progressive Railroading editorial staff.