Newsletter Sign Up
Stay updated on news, articles and information for the rail industry
RAIL EMPLOYMENT
Rail News Home
Federal Legislation & Regulation
11/20/2019
Rail News: Federal Legislation & Regulation
Chao highlights federal steps to improve grade-crossing safety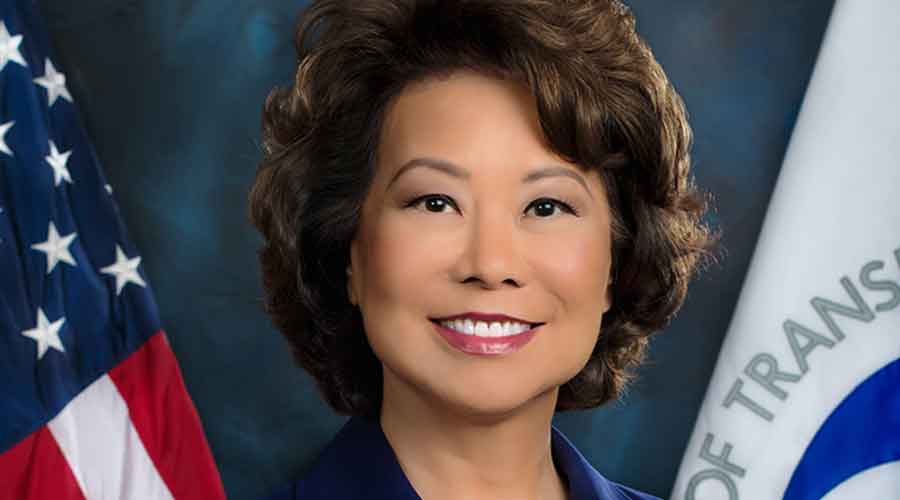 U.S. Transportation Secretary Elaine Chao yesterday announced "significant" plans to improve grade crossing safety, including a proposed rulemaking that would require states to draft safety plans for public crossings nationwide.

Chao issued her statement as part a grade-crossing safety summit hosted by the Federal Railroad Administration (FRA).

"The [U.S. Department of Transportation (USDOT)] is committed to supporting infrastructure improvements, new communications tools, and working to change driver behavior so that highway-rail grade crossings are safe environments for all transportation users," said Chao in a press release.

Chao noted that the FRA's proposed rulemaking, filed Nov. 7 in the Federal Register, would require all states and the District of Columbia to develop and implement new or updated crossing action plans no later than a year after the final rule's effective date.

The FRA will review the states' plans for sufficiency and, upon approval, the FRA will publish the plans on the internet. The action plans will enable states to prioritize infrastructure and equipment investments at railway crossings using a variety of resources, including federal formula funds and grants, USDOT officials said.

"Grade crossing collisions are the second leading cause of rail-related deaths in America, but nearly every one of them is preventable," said FRA Administrator Ronald Batory. "The action plans provide states a tool to engage with federal and local partners, railroads, and rail safety advocates to identify high risk crossings and develop strategies to save lives."

Chao also announced that the federal Highway-Rail Crossing Handbook has been updated for the first time in over 10 years. The book offers a resource for building and maintaining safer crossings, best-practice guidance and new standards to improve safety at the nation's 130,000 public crossings.

Revamping the book is part of the Federal Highway Administration's "ongoing efforts, in partnership with the Federal Railroad Administration and state and local practitioners, to help ensure rail and road users get to their destination safely," said Federal Highway Administrator Nicole Nason.

Comments on the proposed rule on state action plans are due to the FRA by Jan. 6, 2020.
Contact Progressive Railroading editorial staff.
More News from 11/20/2019