Newsletter Sign Up
Stay updated on news, articles and information for the rail industry
Rail News Home
Federal Legislation & Regulation
July 2018
Rail News: Federal Legislation & Regulation
From the editor: Of tariffs, tiffs and tipping points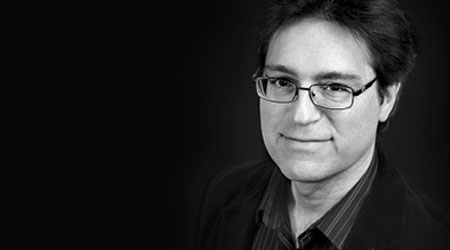 By Pat Foran, Editor
On June 29, the Canadian government announced it would issue reciprocal surtaxes on CA$16.6 billion of imports of steel, aluminum and other products (from yogurt to ketchup to whiskey) from the United States. The surtaxes, which the Canadian government said were issued "in direct, measured and proportional response to U.S. tariffs on Canadian steel and aluminum," went into effect July 1.
Earlier last month, Mexico imposed a series of tariffs against U.S. exports, with government officials also characterizing the measures as a response to U.S. tariffs on Mexican steel and aluminum. The tariffs range from 15 percent to 25 percent on such products as pork, potatoes and a variety of cheeses.
How the tariff tiff will affect NAFTA renegotiation talks is anybody's guess.
Meanwhile, the European Union has imposed additional tariffs of 25 percent on imports of an array of products — from motorcycles to denim to bourbon and orange juice — from the United States. And as of press time, China was expected to begin imposing a 25 percent tariff on U.S. soybeans on July 6.
In a March 2017 report titled "Freight Railroads & International Trade," the Association of American Railroads noted that about 50,000 rail jobs "depend directly on international trade." Trade also accounted for 35 percent of U.S. rail revenue in 2014, according to Surface Transportation Board data, AAR said.
In May 2017, I wrote in this space about the ramp-up of trade-related rhetoric and how, if the rhetorical ramp-up continued, it'd make it that much more challenging for links in the transport chain to read the trade tea leaves.
It's no longer talk. If tit-for-tat is the deal for even a few months on the international trade stage, there'll be tangible economic consequences. The kind that can make it easier for links in the global transport chain to read those leaves. And to reconsider their strategic options.
For now, we'll monitor their reconsideration in the form of rail customer statements and sentiment, rail traffic trends, and the quarterly financial statements of railroads and other links in the global transport chain.
LRW seeks 'Outstanding' award nominations
There's still time to nominate someone for the League of Railway Women's (LRW) 2018 Outstanding Woman of the Year Award.
Co-sponsored by Progressive Railroading, the award is presented annually to a woman who has made significant contributions to the rail industry through leadership, dedication and vision. Women working in the North American rail industry are eligible for the recognition.
The 2018 recipient will be honored during the general session at the RSI/CMA 2018 Rail Expo & Technical Conference, which will be held Sept. 9-11 in Nashville, Tennessee.
Nomination criteria and the nomination form can be downloaded from the LRW website until Aug. 15. Visit: lriw.org.
---
Keywords
Browse articles on
tariffs
NAFTA renegotiation
AAR
League of Railway Women
Contact Progressive Railroading editorial staff.