Newsletter Sign Up
Stay updated on news, articles and information for the rail industry
Rail News Home
Canadian Pacific
2/6/2019
Rail News: Canadian Pacific
TSB: Canadian Pacific train moved on its own before fatal derailment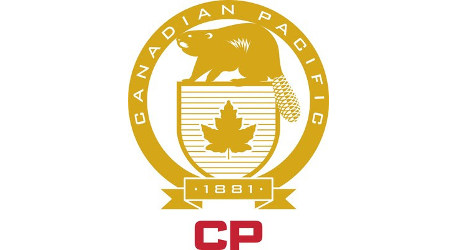 A Canadian Pacific unit grain train began to move on its own prior to a fatal derailment that occurred early Monday near Field, British Columbia, the Transportation Safety Board of Canada (TSB) announced yesterday.

The derailment, which occurred between the Upper and Lower Spiral Tunnel, resulted in the deaths of the train's three crew members. They were identified as conductor Dylan Paradis, engineer Andrew Dockrell and trainee Daniel Waldenberger-Bulmer.

The train was proceeding west to Vancouver, when 99 cars and two locomotives derailed near Field. The train consisted of 112 covered hopper cars and three locomotives, TSB officials said in a press release.

Prior to the accident, the train had been stopped with the air brakes applied in emergency at Partridge, the last station located ahead of the entrance to the Urban Spiral Tunnel. A change-off of the crew took place, but the second crew was not yet ready to depart.

The train had been stopped on the grade, with the air brakes in emergency for about two hours when the train started to move. There were no hand brakes applied on the train, which began to accelerate to a speed in excess of the maximum track speed of 20 mph for the tight curves and steep mountain grade. The train then derailed.

Following the derailment, only 13 cars and the tail end locomotive remained on the track. The lead locomotive and some of the cars derailed on a curve prior to a bridge. The locomotive came to rest on its side in a creek, while a number of the derailed cars landed on an embankment. The remaining cars, including the mid-train remote locomotive, piled up behind, TSB officials reported.

Some data has been recovered from the tail-end locomotive and work is underway to obtain data from the mid-train locomotive, they said.

Meanwhile, CP is analyzing a "significant amount" of information it has gathered, said President and Chief Executive Officer Keith Creel, who spent yesterday at the derailment site.

"We have committed to fully cooperate with the TSB and other agencies, and have provided information as requested," Creel said in a prepared statement. "Through this concerted effort, we are establishing some key facts and gaining a preliminary understanding of the chain of events."

Also, CP crews, contractors and agencies are working in challenging conditions to remove the damaged cars and equipment. That process will take a number of days, Creel said.

"Once all necessary safety checks are complete, we will reopen this important stretch of track to restore service as soon as possible," he added.
Contact Progressive Railroading editorial staff.
More News from 2/6/2019