Newsletter Sign Up
Stay updated on news, articles and information for the rail industry
RAIL EMPLOYMENT
SPONSORED
Protran Technology - Branded Feature
Slash Time and Money with Callisto Track Geometry Systems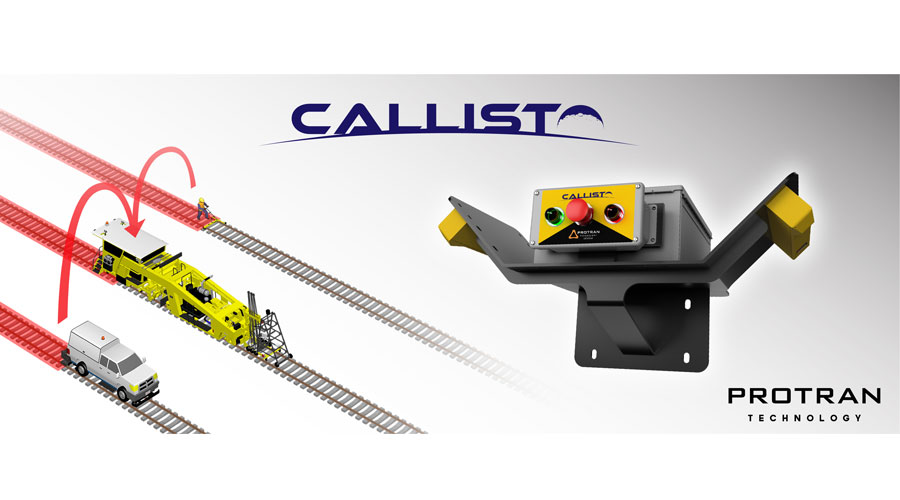 Railroads are often faced with maintenance concerns that keep their assets from making money due to track issues. Reducing track-time and investments needed for costly maintenance problems is key to increasing productivity.

Protran Technology has invested large amounts of research and development into pioneering better methods of inspecting track geometry and increasing tamper productivity. To target both issues, Protran Technology developed the Callisto system to provide efficient and cost-effective track geometry measurements and make maintenance much faster and easier.

Callisto Hy-Rail: Data collection made simple
Protran Technology's Callisto Hy-Rail system was developed to make gathering track geometry data less complicated. This is accomplished by using a traditional Hy-Rail vehicle equipped with Protran's hardware on the rear hitch, as well as a cab-mounted touch screen. Callisto Hy-Rail displays all geometry channels required by FRA, as well as maintenance and safety thresholds according to selected track class, in real-time. At the end of the inspection, a PDF report is generated containing the geometry strip charts, defect list and curve tables showing the exact corrections necessary. For a fraction of the price of traditional track geometry inspection systems, customers can now inspect their track more frequently, taking advantage of the versatility provided by the Hy-Rail vehicle. This allows customers to better plan their maintenance and allocate their tampers more efficiently.

The data collected by Callisto Hy-Rail can be uploaded straight to a Callisto-equipped tamper, allowing it to start working immediately without ever having to travel the section of track needing to be maintained.

Callisto ProTamp: Always working - Inspects while traveling to and from the work site
To increase tamper productivity, Protran Technology developed Callisto ProTamp, a non-contact inertial measurement system to record track geometry and communicate directly with the machine's control system, automatically suggesting corrective lifts and throws. The system allows the tamper to increase recording speeds from the current 4mph to 30mph, while reducing the time and frequency the operator needs to be on track to set up the machine for work mode, increasing safety and productivity. Additionally, while traveling to and from the work site, the machine can also inspect track. The machine can use such data to go straight to work on any section of track in which the machine has traveled, without pre-inspecting it. Since the data is automatically shared directly with the machine's control system, this has the added benefit of reducing human interference and errors.

Callisto Track Geometry systems were developed in 2016 by Protran Technology, a division of Harsco Rail. For more information watch our features and benefits video or visit www.ProtranTechnology.com.