Newsletter Sign Up
Stay updated on news, articles and information for the rail industry
Rail Product News
12/9/2016
PacStar: Network monitoring solutions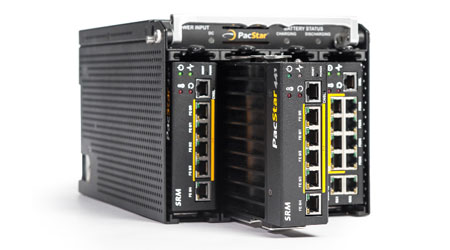 PacStar is a leading developer and supplier of advanced communications solutions for commercial, industrial and defense markets. The company has provided a Class I railroad with a ruggedized, small form factor deployable network monitoring and analysis solution for use in deep packet inspection and analysis of the railroad's wayside PTC network.

The system uses analysis software technology from NetScout and integrates with the railroad's enterprise level network monitoring solution.

The system is packaged into a small form factor, transportable PacStar server kit for rapid, in-field spot monitoring and trouble shooting at a moment's notice. Full analytics data can then be sent to the railroad network operations center using a cellular connection from wayside locations, the company says.

Since PacStar's Cisco-based routing and switching modules are also ruggedized and optimized for size, weight, and power conditioning, they can be included as options for additional networking flexibility. Like the server, they feature a transportable chassis housing the networking modules complete with UPS backup making them ideal for wayside bungalows.

Remote configuration, set-up, and management of PacStar and other network and server components can be accomplished via PacStar enterprise IQ-Core Software network nodal management.