Newsletter Sign Up
Stay updated on news, articles and information for the rail industry
Rail Product News
12/9/2016
Miller Ingenuity: ZoneGuard worker protection system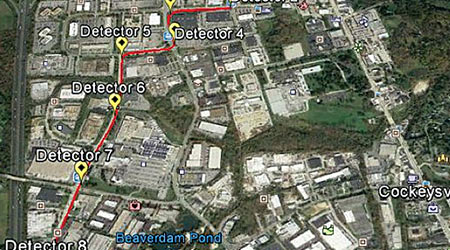 Railway component solutions company Miller Ingenuity offers ZoneGuard, an electronic worker protection system designed to work with PTC/CBTC systems to protect roadway workers on freight and passenger railroads.
ZoneGuard provides an overlay to existing protection rules, providing an electronic backup to miscommunicated protection information by the employee-in-charge (EIC), the train dispatcher, or the train operator.
ZoneGuard comes in a battery-powered portable protection product or in a permanently mounted train detection/alerting system. Either implementation provides workers with track protection under their control, protecting them from misapplied protection rules.
In addition, ZoneGuard is designed to dramatically improve the amount of work that can be accomplished during protected track work windows, adding up to one to two hours per day of additional track work time at each protected work zone.
ZoneGuard is designed using "fail-safe" principles and efficiently protects both large work crews as well as lone workers, according to Miller Ingenuity. There is no on-board equipment required, though the system provides an alert to the train operator as well as every member of the work crew of the impending approach of a train.
With the addition of a field-based PTC or CBTC radio, ZoneGuard will also communicate protected track status to the train operator, potentially enforcing the protected track, Miller Ingenuity officials say.