Newsletter Sign Up
Stay updated on news, articles and information for the rail industry
Rail News Home
Rail Industry Trends
11/15/2018
Rail News: Rail Industry Trends
U.S. railroads carried a bit more traffic in Week 45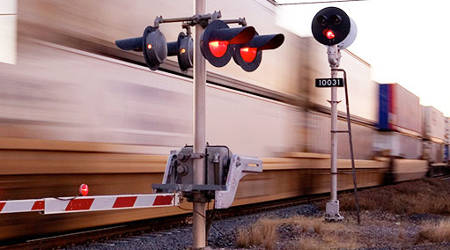 U.S. railroads moved 547,236 carloads and intermodal units for the week ending Nov. 10, a 1.4 percent increase compared with the same week last year, according to Association of American Railroads (AAR) data.

Railroads eked out an increase of 0.1 percent for a total of 261,875 carloads during the week compared with a year ago. Intermodal volume performed a bit better, climbing 2.6 percent to 285,361 containers and trailers versus intermodal volume for the same week last year.

Five of the 10 commodity groups that AAR tracks weekly posted increases compared with traffic in the week a year ago. They included petroleum and petroleum products, up 3,044 carloads to 13,352; miscellaneous carloads, up 2,081 carloads to 11,795; and chemicals, up 800 carloads to 31,431.

Commodity groups that posted decreases compared with the same week in 2017 included nonmetallic minerals, down 3,858 carloads to 32,970; grain, down 1,471 carloads to 21,389; and coal, down 628 carloads to 84,532.

Meanwhile, Canadian railroads posted 87,750 carloads during the week, an 8 percent increase compared with a year ago. They also logged 72,172 intermodal units, a 3.4 percent increase versus the same week in 2017.

Mexican railroads didn't fare as well, however. They reported a 14.8 percent decrease in carload traffic, moving just 19,637 units during the week versus last year. However, intermodal volume rose a tad — 0.2 percent — to 19,409 units compared with volume during the same week a year ago.

For the first 45 weeks of this year:
• U.S. railroads reported combined traffic of 24,409,750 carloads and intermodal units, an increase of 3.8 percent compared to last year;
• Canadian railroads reported cumulative rail traffic volume of 6,797,832 carloads, containers and trailers, up 3.8 percent; and
• Mexican railroads reported 1,746,532 carloads and intermodal containers and trailers.
Contact Progressive Railroading editorial staff.
More News from 11/15/2018