Newsletter Sign Up
Stay updated on news, articles and information for the rail industry
Rail News Home
Rail Industry Trends
5/10/2018
Rail News: Rail Industry Trends
AAR: Carload, intermodal traffic growth continues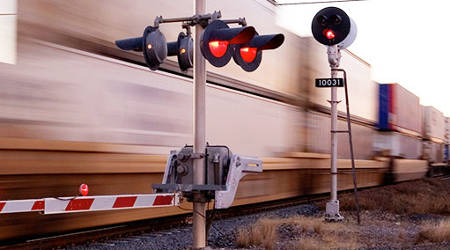 U.S. railroads posted a 7.5 percent gain in carload and intermodal traffic for the week that ended May 5 compared with the same week a year ago, according to the Association of American Railroads (AAR) data.

Total carloads for the week were 265,563 units, up 6.4 percent, while total intermodal containers and trailers were 280,374 units, up 8.5 percent, compared with the same week in 2017. Combined, U.S. railroads logged 545,937 carloads and intermodal units.

Nine of the 10 carload commodity groups that AAR tracks on a week basis posted increases. They included nonmetallic minerals, up 4,192 carloads to 41,092; coal, up 4,023 carloads to 77,468; and grain, up 3,250 carloads to 25,100.

Miscellaneous carloads was the only category down for the week, at 8,201 units.

Meanwhile, Canadian railroads reported 86,114 carloads for the week, up 5.8 percent, and 71,685 intermodal units, up 7 percent compared with the same week in 2017. Mexican railroads reported 19,583 carloads for the week and 14,911 intermodal units.

For the first 18 weeks of 2018 compared with the same period a year ago:
• U.S. railroads logged cumulative volume of 9,488,543 carloads and intermodal units, up 3.4 percent;
• Canadian railroads reported 2,622,890 carloads, containers and trailers, up 2.9 percent; and
• Mexican railroads posted 680,746 carloads and intermodal containers and trailers. AAR did not report a cumulative volume figure for Mexican railroads during the first 18 weeks in 2017.
Contact Progressive Railroading editorial staff.
More News from 5/10/2018