Newsletter Sign Up
Stay updated on news, articles and information for the rail industry
Rail News Home
Rail Industry Trends
5/3/2018
Rail News: Rail Industry Trends
AAR: U.S. rail traffic up 5 percent in April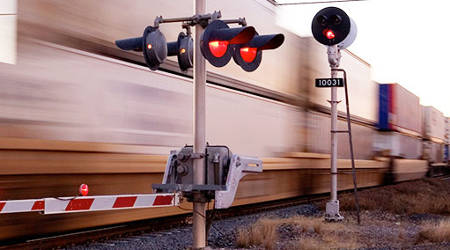 U.S. railroads moved 5 percent more carloads and intermodal units in April compared with rail traffic in the same month last year, according to Association of American Railroads (AAR) data.

Last month, U.S. roads originated 1,051,026 carloads, up 3.3 percent, and 1,099,000 containers and trailers, up 6.8 percent, compared with April 2017, according to an AAR press release.

Combined carload and intermodal traffic in April was 2,150,026 units. Fifteen of the 20 carload commodity groups that AAR tracks every month logged carload gains last month compared with April 2017. These included crushed stone, sand and gravel, up 8,466 carloads or 8.6 percent; coal, up 7,337 carloads or 2.4 percent; and grain, up 5,305 carloads or 5.7 percent.

Commodities that posted declines last month compared with a year ago included nonmetallic minerals, down 2,513 carloads or 13 percent; waste and nonferrous scrap, down 1,056 carloads or 7.1 percent; and primary forest products, down 651 carloads or 14.6 percent.

"Total U.S. rail traffic so far this year is a shade below where it was in 2015, but otherwise is higher than it's been in the last 10 years," said AAR Senior Vice President John Gray. "Additionally, 15 of the 20 commodity categories we track had higher carloads in April 2018 than in April 2017, the most since January 2015. That's good news for railroads and good news for the economy."

For the first 17 weeks of 2018:
• Total combined U.S. traffic was 8,942,606 carloads and intermodal units, an increase of 3.2 percent compared with the same period a year ago;
• Canadian railroads reported cumulative rail traffic volume of 2,465,091 carloads, containers and trailers, up 2.7 percent compared with the same period in 2017; and
• Cumulative volume on Mexican railroads was 646,252 carloads and intermodal containers and trailers. AAR did not report a comparison with the year-ago period for Mexican railroads.
Contact Progressive Railroading editorial staff.
More News from 5/3/2018