Newsletter Sign Up
Stay updated on news, articles and information for the rail industry
RAIL EMPLOYMENT
Rail News Home
Rail Industry Trends
December 2018
Rail News: Rail Industry Trends
Outlook 2019: Railroad contractors feel good about the year's prospects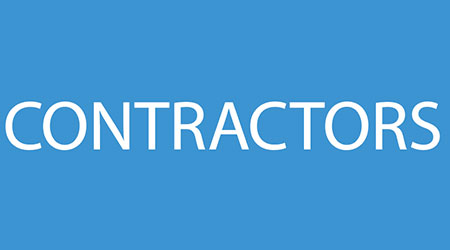 By Pat Foran, Editor
For North American railroad contractors, who serve an array of markets and specialize in a variety of disciplines, this year's been something of a mixed bag. The way it is every year, given the cross-section of customers they serve.
But if the conversations we've had and responses to survey questions we received this past month are any indication, they're feeling good about 2019's prospects, citing opportunities in both the freight- and passenger-rail realms. As Delta Railroad Construction Inc. President Larry Laurello put it: "It's a good time to be in the railroad construction business."
Not that contractors don't expect hiccups. There always are and there certainly were a few this year. Witness the executive-level transitions at some Class Is and "some flux in capital budgets and personnel," said National Railroad Construction and Maintenance Association Inc. (NRC) President Chuck Baker in a Nov. 15 interview.
Nevertheless, the major freight roads continue to contract out a lot of maintenance and repair work, Baker said.
Meanwhile, business has been strong on the transit-rail side and should continue to be.
"There are a pretty healthy number of big projects out there — the transit construction boom has really been, arguably, a 35-year phenomenon," Baker said. "The more interesting shift right now for contractors, and it feels like the next frontier of work, is the repairing, upgrading and rehabbing of the big legacy systems. The big question is: Who'll get to do the work? Will it be done in-house or will there be opportunities to introduce competition into the process?"
Given some of the major transit systems' fiscal challenges, more agency officials are beginning to consider the competition solution, Baker said.
"It's a way to drive down costs," he said. "And for contractors that have had the ability to grow over the years building these huge new systems, the next big growth area is repairing those systems."
'Better, faster, more efficient'
As they compete for that work, contractors will continue to face pressure to be more efficient and complete projects in ever-shorter work windows. They'll also need to be more innovative. Many contractors already are pushing that envelope, Baker said.
"They're doing it in response to customer demands, but also in a desire to have something proprietary, as a competitive advantage — whether it's ballast distribution or tie inspection or rail inspection or bridge maintenance or natural disaster response," he said. "There is really an amazing kind of technology and innovation boom going on. The Class Is have really started to emphasize it, and the contractors see it in the demand from engineering and procurement departments: They're saying, 'Don't bring me the same old, same old.'"
A perceived threat in the form of driverless trucks may be contributing to the innovation mandate, Baker said.
"How do we compete against a publicly funded 4 million-mile road network that'll be using driverless trucks 24/7 with no labor costs and providing door-to-door deliveries?" he said. "There is no answer other than we get better, faster and more efficient."
Gridlock in D.C.?
And while contractors would be pleased to use those words when characterizing members of the new Congress, they don't expect to any time soon.
"With a Democratic House and a Republican Senate and a Republican president, gridlock is a pretty safe prediction," Baker said. "People are talking about a pretty small list of things that would even be possible for those three bodies to work on together."
That said, infrastructure may well be on that very short list, he said.
"We're going to be eager to engage on that immediately, starting in the lameduck session," Baker said. "Not that anything would pass, but those conversations start now."
An infrastructure bill could include any number of opportunities and threats to rail.
"For large transit systems, there could be opportunities to get additional public investment," Baker said. "But on the freight-rail side, they're generally not interested much in the way of pushing for federal grant money — they more come at it from a place of making sure the playing field stays fair."
Specifically, that likely would mean continuing to make the case against allowing bigger trucks on the road. Or arguing against setting aside more taxpayer money to subsidize their competitor's (i.e., the trucking industry's) network, Baker said.
"That railroads have competed successfully is an amazing testament to their efficiency and ability to operate an efficient freight network," he said. "But at some point, that becomes harder and harder to compete against. So that'll continue to be a big issue."
Short-line tax credit uncertainty
And then there's the perennial uncertainty surrounding the future of the Section 45G short-line tax credit. Once again, its near-term fate was unclear as of press time. The difference this year is "it's not certain there'll even be a tax extenders bill at all," Baker said.
The 45G provision allows regionals and short lines to claim a 50-cent tax credit for each dollar they spend on track rehabilitation and maintenance projects, up to a cap of $3,500 per mile of owned or leased track.
If there's no extenders bill introduced, the rail lobby would have to "work in 2019 to get 45G back in the tax code," Baker said.
"We know in general that some railroads are able to invest on the bet that it'll work out, and there are others that can't," he said. "But the lack of knowing absolutely hinders investment and planning. The best solution of all would be to make [the tax credit] permanent."
What else are railroad contractors thinking about as they prepared to turn the page to 2019? We queried a sampling of high-ranking officials of NRC member companies and other contractors. Emailed responses from six executives follow.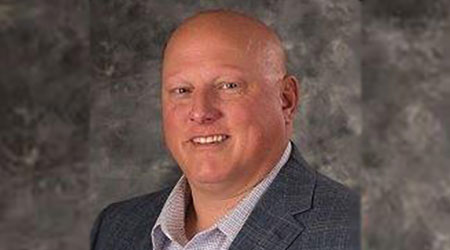 Loram, along with other contractors, remains hopeful that 2019 will be a growth year for the industry. The railroad industry continues to reward those who innovate, place a high value on safe operations and provide solutions that drive lower operating ratios.
Loram believes that we do just that as we deliver our brand of focused services. Contractors will have their work cut out for them as we face new regulations, a very tight labor market and competitive pressures that attempt to erode margins.
Despite those challenges, opportunities for growth exist. Infrastructure does not last forever and contractors know how to keep it in a state of good repair.
Moving forward, finding and keeping highly skilled employees willing to work in a strenuous environment will be a challenge.
We have all heard the stories about the skills gap, the generational shift to hands off work — all of this impacts contractors and the railroad industry.
Contractors who do not have robust training programs, along with plans to keep their employees engaged, will find themselves unable to take on new projects or service contracts.
A second concern remains the regulatory changes being imposed by multiple agencies. In an industry that has seen great change at a moderate pace over the last 150 years, PTC, Tier 4 emissions, Part 219 requirements, Part 243 training — they are all hitting at nearly the same time.
The record-keeping requirements and employee training can be a significant challenge.
Meeting the challenge takes both time and money that is not available to invest in new equipment or employee skill development. We need to work together as an industry to ensure the legislators understand the impact of their activities.
Our forecast looks positive, considering rail traffic is strong and trending upward across several key variables. As our customers and partners continue to grow, we are positioned to ensure we support their growth strategies with best-in-class services.
Our deep portfolio of services enables us to accommodate the growth uptick, and we are anticipating growth across the industry in 2019.
Smaller track windows to work in [continues to be a concern]. Customers are looking to become more productive in those track windows and are requiring more support around flash-butt welding (FBW).
They are looking to Holland to provide the most experienced workforce, innovative equipment and data to support their production goals.
Regionals, transits and short lines are also finding more ways to utilize FBW, and they are looking to us to support them in welding and ancillary maintenance-of-way services.
We are investing heavily in our training programs as we look to continue to be a solutions partner unlike any other in 2019.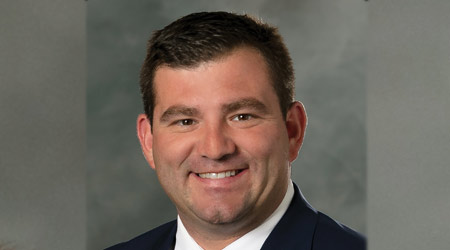 As we transition from a steady 2018, R. J. Corman's Non-Emergency division of Railroad Services is optimistic for the upcoming year.
R. J. Corman continues to focus on the core values, safety and quality of our founder, which drives our yearly contracted capital projects for regional, short-line, light-rail, Class I and industry customers alike. We are confident in our annual clients, and in our current pipeline of leads and opportunities.
State and federal funding continues to help drive infrastructure improvements, and capital spending is deployed toward programs that ensure safe and efficient operations of the railroads, which makes us an ideal candidate for contracted labor.
We at R. J. Corman have positioned ourselves well to handle rotations in spending categories with a diversified portfolio of companies and services.
As capital spend shifts from PTC upgrades to MOW and maintenance programs, our skilled workforce allows us the ability to realign resources and meet the demands of our clients.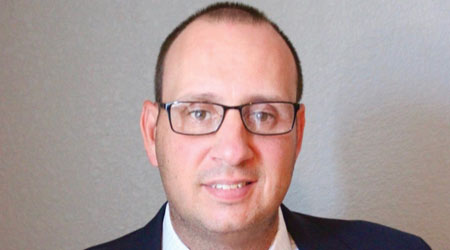 Demand for services finished 2018 quite strong and we are anticipating a strong start to 2019. Georgetown Rail Equipment Co. (GREX) added several new customers in 2018 and this will further bolster the company's growth next year. The combination of these new customers and the release of new products has us all very optimistic about next year.
The company's inspection offerings in particular have done really well over the past several years. Demand for Aurora Xi has been exceptional and as a result, GREX is in the process of building additional trucks. GREX added several new customers for this service in 2018 and we expect to add even more in 2019. Next year will also see the rollout of the company's new automated tie marking solution, which is already drawing considerable interest.
Track time was a big issue for GREX in 2018. If traffic levels continue to grow, it could be a bigger problem. If the length of work windows were to shrink, this could also exacerbate it. Staffing will also be in focus for GREX as we will be on the lookout for quality personnel to support the company's growth.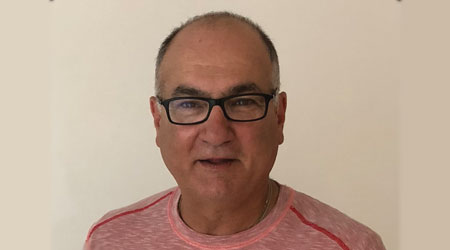 Next year will continue being busy in the railroad construction market. Private investment in new manufacturing facilities continues to grow and will be big in the foreseeable future.
The largest growth in the transit industry is on the maintenance of existing systems. The money being spent on "state of good repair" shows no sign of slowing down over the next five years and will outpace the new startups that have been the dominant spending sector in the transit industry for years. That being said, extension projects to existing systems still are moving forward and are keeping contractors busy. Lastly, work on all coasts for port projects also will be strong for the foreseeable future.
It seems 2019 is shaping up as a very good year for the contracting sector of the railroad industry. It's a good time to be in the railroad construction business. The only concern, as I stated last year, will continue to be the shortage of labor for all the work that is out there.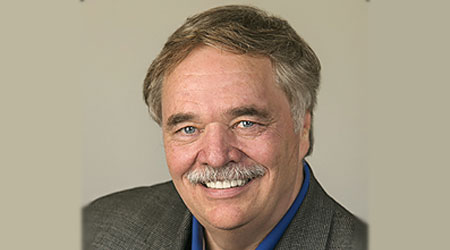 We have seen a steady improvement in the rail contracting segment in 2018. We expect this trend to continue in 2019, with moderately increased spending by railroads.
On the transit side, we predict accelerated spending, with transit authorities challenged to improve service levels and invest in new systems.
RailWorks has experienced significant growth in our businesses in 2018. In 2019, we anticipate continued growth as customers recognize the value of our products and services, as well as the experience and capabilities our people bring to each job.
Email comments or questions to pat.foran@tradepress.com.
---
Keywords
Browse articles on
Outlook 2019
railroad contractors
NRC
Loram
Holland
R. J. Corman
Georgetown Rail
RailWorks
Contact Progressive Railroading editorial staff.