Newsletter Sign Up
Stay updated on news, articles and information for the rail industry
RAIL EMPLOYMENT
Rail News Home
Rail Industry Trends
November 2017
Rail News: Rail Industry Trends
Guest comment: Verification and Validation can help up the quality management game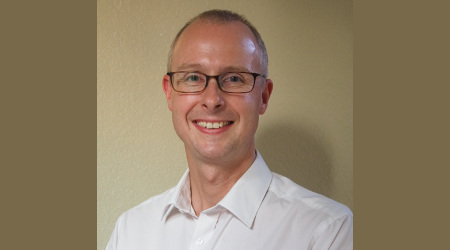 By Simon Hughes

The construction industry is one of the oldest in the United States and can chart its history to the creation of the earliest skyscrapers and railroads. Despite this longevity, it's constantly evolving. Every year there are new developments and technologies in the industry that spawn new acronyms; in recent years, CAD, BIM and P3, to name a few, have surfaced.

Now, V and V — short for Verification and Validation — has joined the growing list. V and V is an exciting new development that's gaining popularity. Originally used in systems processes for the military, aerospace and medical industries, V and V is increasingly being used outside of its original audience to capture requirements and demonstrate compliance, forming an integral part of overall quality management systems.

V and V is a part of ISO 9001, the international standard that specifies requirements for a quality management system, and has been used within systems engineering for some time. While systems engineering seems primarily suited to complex technical industries, there is merit in a broader application.

Systems engineering is defined thusly by the International Council of Systems Engineers: an interdisciplinary approach and means to enable the realization of successful systems. It focuses on defining customer needs and required functionality early in the development cycle, documenting requirements, then proceeding with design synthesis and system validation while considering the complete problem.

The ability to accurately capture customer needs and required functionality in a timely manner, and to ensure compliance with them, is especially useful in construction projects. V and V are independent quality review processes that are used together to check that a product meets requirements and that it fulfils its intended purpose.

During construction projects, requirements and scope typically are received ad hoc from a variety of sources. Usually these requirements come at various times throughout the project lifecycle. Often, these cause multiple, last-minute changes resulting in delays and cost escalation. The ability to incorporate these changes into an output that meets the needs of the client is dependent on the experience and thoroughness of project individuals.

Some construction projects have attempted to implement V and V, but have done so too late in the process by including it at the very end within "site inspection and acceptance." This results in attempting to "inspect quality into a product" that is already built.

In simplest terms, when applied to a construction project, Verification is intended to check that an infrastructure design meets a set of specifications, while Validation is intended to ensure construction results in infrastructure that meets the operational needs of the user. The implementation of V and V involves the development of a team and system that allows project requirements to be captured, understood and distributed to all staff. The process must be embedded in design and construction processes. There is little value in establishing a V and V team located separately, producing paperwork that remains unused. Cross communication is critical.

Once established, the V and V processes provide evidence, typically at the end of design stage and upon completion, that all the requirements have been achieved. A small team is required to assist with the implementation of the process and overall ownership, but the day-to-day activities are a part of "business as usual."

Before embarking on V and V implementation, a plan needs to be prepared that outlines how the processes will be implemented. "What, when, how and who" are described, so that the process is understood in advance, avoiding reactionary efforts to scenarios as the project develops.

Capturing requirements is the key stage of the process. Establish a singular depository for all project requirements at an early stage — this drives V and V into "everyday" design and construction processes.

Capturing requirements is usually performed in dedicated computer software, allowing the user to link the requirements and assign their applicability. It can also easily be achieved using readily available standard quality management packages.

Although it originates from another industry, V and V offers significant benefits. For a contractor, designers can readily identify all applicable requirements, removing re-work because key requirements were missed; changes to requirements can easily be captured and agreed upon, reducing the chance of claims; the completion process and subsequent payment can be sped up, allowing demobilization and mobilization onto the next project; and ISO9001 accreditation can be achieved.

For a client, they obtain an end product that meets their needs, gain a systematic process adopted by the contractor that reduces the chances of mistakes, glean information that can easily be identified and used for ongoing maintenance, and garner an easier audit of the construction processes employed.

There aren't many examples of construction projects that have used V and V, but its importance and impact are beginning to be realized. For example, many U.S. transit agencies — including MTA New York City Transit, the Los Angeles County Metropolitan Transportation Authority, Metropolitan Atlanta Rapid Transit Authority and Washington Metropolitan Area Transit Authority — are seeking ISO 9001-certified bidders that comply with Federal Transit Administration quality management system guidelines in recent bid solicitations.

It's clear that the V and V process helps overcome a number of issues and needs to be more widely adopted within the construction industry. Adequate planning and embedment of V and V into overall infrastructure design and construction activities is imperative to achieve the maximum benefit.

Simon Hughes has been involved in infrastructure design and railroad construction projects for almost 20 years. His engineering career has focused on design, management and delivery of major railway projects in both the United States and United Kingdom, including the high-speed rail line in California. Hughes is a member of the Railway Civil Engineers Association and has participated on the International Union of Railways' High-Speed Rail Committee. He can be reached via email at simon.hughes@networkrailconsulting.com.

---
Keywords
Browse articles on
Verification and validation
high-speed rail
MTA New York City Transit
Los Angeles County Metropolitan Transportation Authority
Metropolitan Atlanta Rapid Transit Authority
Washington Metropolitan Area Transit Authority
Contact Progressive Railroading editorial staff.