Newsletter Sign Up
Stay updated on news, articles and information for the rail industry
Rail News Home
Rail Industry Trends
August 2018
Rail News: Rail Industry Trends
From the editor: RailTrends 2018 unveils 'powerhouse' agenda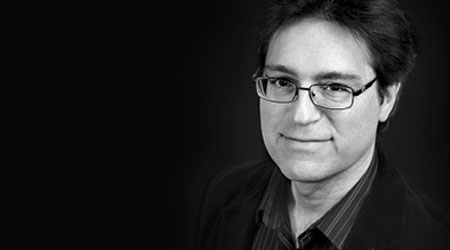 By Pat Foran, Editor
Late last month, we announced the agenda for RailTrends® 2018, which will be held Nov. 29-30 at the New York Marriott Marquis in New York City. RailTrends is presented by Progressive Railroading.
Joining us will be Association of American Railroads President and Chief Executive Officer Ed Hamberger, who will receive the 2018 Railroad Innovator Award. And at least a couple Class I CEOs will be joining us, as well: Lance Fritz, Union Pacific Railroad chairman, president and CEO; and Jean-Jacques Ruest, CN president and CEO.
Also representing Class Is will be Nadeem Velani, Canadian Pacific executive vice president and chief financial officer; Brian Hancock, Kansas City Southern EVP and chief marketing officer; and Alan Shaw, Norfolk Southern Corp. EVP and CMO. From the short-line set, panelists will include Michael Bostwick, Pan Am Railways EVP; Eric Jakubowski, Anacostia Rail Holdings Co. VP and chief commercial officer; Stefan Loeb, Watco Cos. LLC EVP and CCO; and Michael Miller, Genesee & Wyoming Inc. CCO for North America.
"RailTrends 2018 is shaping up to be a powerhouse year for all of us, with a serious bent toward the marketing aspect of freight railroading, with the CMOs of KCS, NSC and the largest short lines," says RailTrends Co-Founder and Program Consultant Tony Hatch, adding that CN's Ruest is a former CMO.
We'll be announcing a couple more high-profile speakers in the days ahead. For more information about RailTrends or to register, visit railtrends.com.
Of short lines and significant contributions
The regional and short-line rail industry added billions of dollars in value to the U.S. economy in 2016, according to a report released July 26 by the American Short Line and Regional Railroad Association (ASLRRA).
Prepared for ASLRRA by PricewaterhouseCoopers LLP, the report states that the industry, which comprises 603 Class II and III railroads, provides "significant contributions" to the nation's economy, according to the association.
The total direct, indirect and induced impact of regionals and short lines is 61,070 jobs, $3.8 billion in labor income and $6.5 billion in value added to the economy in 2016. Additionally, industries that rely on short lines' transportation services provided 478,820 jobs, $26.1 billion in labor income and $56.2 billion in value added to the economy that same year.
The report also examines the impact of the federal Section 45G tax credit, which allows regionals and short lines to claim a 50-cent tax credit for each dollar they spend on track rehabilitation and maintenance projects, up to a cap of $3,500 per mile of owned or leased track.
The credit, which expired Dec. 31, 2017, has been a "critical investment vehicle" for short lines since its 2004 inception, says ASLRRA, which has called on Congress to make 45G permanent. The report's findings can only strengthen short-liners' case.
---
Keywords
Browse articles on
RailTrends
Ed Hamberger
Lance Fritz
Jean-Jacques Ruest
Tony Hatch
short lines
Contact Progressive Railroading editorial staff.