Newsletter Sign Up
Stay updated on news, articles and information for the rail industry
Rail News Home
Rail Industry Trends
October 2015
Rail News: Rail Industry Trends
From the editor: C-suite succession updates at CSX, NS
— by Pat Foran, Editor
Class I succession plans have been unfolding before our eyes all year, so it was par for the 2015 course when two railroads announced C-suite changes last month. One railroad's news was expected. The other's wasn't.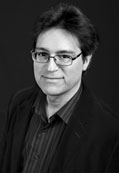 Pat Foran
On Sept. 22, Norfolk Southern Corp. announced that Wick Moorman would step down Oct. 1 as executive chairman. NS President and CEO Jim Squires now serves as chairman. He already had replaced Moorman, who retired as CEO on June 1, as part of a planned succession process.
On Sept. 8, CSX Corp. issued an unexpected announcement: President and Chief Operating Officer Oscar Munoz had resigned to serve as president and CEO of United Continental Holdings Inc. EVP and Chief Marketing Officer Clarence Gooden was named president to oversee CSX operations and sales and marketing; EVP and Chief Financial Officer Fredrik Eliasson assumed the new role of EVP and chief sales and marketing officer; EVP of Operations Cindy Sanborn became EVP and COO; and VP of Service Design Frank Lonegro was named EVP and CFO. Widely presumed to be Ward's successor, Munoz joined CSX in 2003 as EVP and CFO. He was named COO in 2012 and president this past February.
Now, CSX's board will have the opportunity to evaluate Eliasson, Sanborn and Lonegro as candidates to perhaps one day succeed Ward, a Wall Street analyst told Managing Editor Jeff Stagl. Eliasson, who has "the most C-suite experience," could have the early edge, the analyst said.
In the meantime, Ward — our 2015 Railroad Innovator Award winner — figures to remain at CSX's helm awhile. "I'll be here for years," he told me last month. He told me a few other interesting things, as well. I'll share them in a story that'll be published in our November issue.
Mary Proc is LRIW's 'Woman of the Year'
The League of Railway Industry Women (LRIW) has named GO Transit Vice President of Customer Service Mary Proc as the 2015 recipient of its Outstanding Woman of the Year Award.
Sponsored by Progressive Railroading, the annual award recognizes an individual who "consistently demonstrates vision, initiative, creativity and guidance in a leadership role" within her professional railway field; is "innovative" and "a problem-solver," and overcomes challenges; and "brings consistent excellence to her organization and the surrounding community," according to LRIW's nomination criteria.
Proc received the award on Oct. 5 during the opening general session at Railway Interchange 2015 in Minneapolis. On behalf of the Progressive Railroading team: Congratulations, Mary.
---
Keywords
Browse articles on
Norfolk Southern Corp.
CSX Corp.
League of Railway Industry Women
GO Transit
Contact Progressive Railroading editorial staff.