Newsletter Sign Up
Stay updated on news, articles and information for the rail industry
RAIL EMPLOYMENT
Rail News Home
Rail Industry Trends
October 2017
Rail News: Rail Industry Trends
Railway Interchange 2017 recap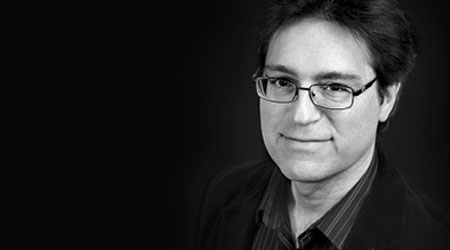 — By Pat Foran, Editor
Railway Interchange 2017 is in the books. Held Sept. 17-20 in Indianapolis, the biennial mega-rail event showcased the latest technology, services and research by members of the Railway Supply Institute (RSI), Railway Engineering-Maintenance Suppliers Association and Railway Systems Suppliers Inc. (RSSI). A Railway Interchange record 738 companies exhibited at this year's exhibition, and 8,100 attendees traversed the show floor, according to figures the RSI issued Sept. 28. Show-goers also had the opportunity to attend more than 60 technical presentations and panel discussions developed by the American Railway Engineering and Maintenance-of-Way Association (AREMA) and the Coordinated Mechanical Associations. Visit progressiverailroading.com to view a slideshow that highlights some of the event's key moments.

From my perspective, a couple other themes also framed this year's Interchange:
• The hurricanes. Prior to the ribbon-cutting ceremony, RSSI Executive Director Mike Drudy told attendees that this year's event would be "an unusual show" in the aftermath of Hurricane Irma, which caused severe damage to Florida and the Caribbean islands. Some companies' employees were still dealing with storm issues and were unable to make it to Indianapolis. Some who did come wondered if they'd have new issues to contend with after they returned home. I lost count of the people I talked with who routinely checked their hurricane tracker apps during Railway Interchange's run.
• 2018 looks like ...? A number of exhibitors asked me if I'd heard rail executives say anything about 2018's prospects. In short: I hadn't. I thought about that question during the AREMA closing session, when rail analyst and Progressive Railroading columnist Tony Hatch told attendees that "we're watching the philosophical battle play out" — the "cult" of operating ratio vs. return on investment capital. That battle is something I'll think about in the coming months as we wait for Class Is to share their 2018 capex numbers. As Hatch, who is program consultant for our annual RailTrends® conference — to be held Nov. 30-Dec. 1 in New York City — reminded AREMA closing session attendees: "Capex has driven the railroad renaissance."
TTCI's Lisa Stabler is LRIW's 'Woman of the Year'
The League of Railway Industry Women (LRIW) has named Transportation Technology Center Inc. (TTCI) President Lisa Stabler the 2017 recipient of its Outstanding Woman of the Year Award. She received the award on Sept. 18 during AREMA's opening general session at Railway Interchange 2017.
Sponsored by Progressive Railroading, the annual award recognizes a woman who demonstrates vision, initiative, creativity and guidance in a leadership role in the rail industry; is innovative, a problem-solver and overcomes challenges; and brings consistent excellence to her organization and community. On behalf of the Progressive Railroading team: Congratulations, Lisa.
---
Keywords
Browse articles on
Railway Interchange 2017
Lisa Stabler
TTCI
League of Railway Industry Women
Contact Progressive Railroading editorial staff.