Newsletter Sign Up
Stay updated on news, articles and information for the rail industry
Rail News Home
PTC
August 2010
Rail News: PTC
Of positive train control implementation, Ferromex and KCSM post-Hurricane Alex, and RailTrends 2010 - by Pat Foran (August 2010)
The Implementation Years
Suffering from PTC fatigue? Just think how the C&S engineering folk, information technologists and ... well, pretty much every link in the management chain at 41 U.S. railroads feel. For many, the near-monolithic technology called "positive train control" has become a full-time gig during the past couple of years. And although the aforementioned links have time to meet the 12/31/15 implementation deadline,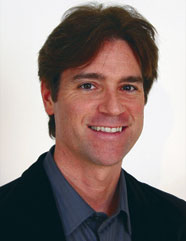 there's still plenty to do, as Managing Editor Jeff Stagl reports this month.
With PTC, "implementation" is a tip-of-the-iceberg thing. Railroaders on PTC project teams must work within the confines of their respective roads' implementation plans, yet closely consult with counterparts at other properties to hammer out interoperability and other interconnected issues. And then there's the technology itself: Some of it is "immature at best and unproven at worst," as CSX Technology President Frank Lonegro told Stagl. PTC also continues to be a challenge for roads to assess, cost-damage-wise. Since it'll be implemented in phases, roads may well end up redoing some installations, which would drive up a total implementation cost that "continues to head north of $10 billion," Stagl reports. Perhaps most elusive of all: finding ways to pay for PTC. It's particularly nettlesome for the already fiscally challenged passenger roads.
You've heard some of this before, but it bears repeating. PTC is what's happening, and it's a reason other initiatives aren't. We'll continue to report the PTC story as the Implementation Years roll on, and keep tabs on the stories that aren't developing as a result.

Ferromex, KCSM Back on Normal Ops Beat, Post-Alex
Hurricane Alex made July a trying month for the folks at Ferrocarril Méxicano S.A. de C.V. (Ferromex) and Kansas City Southern de México S.A. de C.V. (KCSM). Thanks to hard work and collaboration, both roads were back on the normal-operations beat by early August.
Alex made landfall on June 30, wreaking havoc along Mexico's Gulf Coast and the Rio Grande Valley, but Ferromex's Eagles Pass and El Paso gateways were open by early July. Then, on July 6, a second storm hit, forcing Ferromex to shut down border traffic for a day. By July 8, the network was nearly completely back in business. Exception: An embargo on traffic between Monterrey and Altamira remained in place as crews repaired the heavily damaged Linares Bridge. The railroad opened the bridge on July 31; normal operations resumed during the first week of August, Juan Carlos Miranda, chief operations officer, told me.
Alex also damaged KCSM track around the Monterrey and Saltillo areas; lines to Laredo and Matamoros also took a few blows. It took a while for KCSM to restore service over the Anahuac Bridge on a line between Nuevo Laredo and Monterrey; in the interim, KCSM worked with Ferromex and Union Pacific Railroad to reroute trains over the Brownsville/Matamoros and Eagle Pass crossings. On July 24, KCSM reopened the bridge. All embargoes were lifted on July 26.
"It is a great accomplishment that we were able to put the Anahuac Bridge back into service this weekend," said KCS President and COO Dave Starling in a prepared statement.
Also great: the collaborative effort the railroads made to keep rail traffic moving.

RailTrends 2010: Sept. 28-29 in New York City
With lingering economic uncertainty and the corresponding questions about this industry's near- and longer-term futures as a backdrop, Progressive Railroading will present its annual RailTrends conference Sept. 28-29 at the Affinia Manhattan in New York City. This year's loose theme: "Railroads Supporting the Recovery and Beyond."
Speakers include BNSF Railway Co. Chairman, President and Chief Executive Officer Matt Rose, who'll be receiving Progressive Railroading's "Railroad Innovator Award"; Federal Railroad Administrator Joe Szabo; Florida East Coast Railway L.L.C. President and CEO James Hertwig; Genesee & Wyoming Inc. President and CEO Jack Hellmann; Association of American Railroads President and CEO Ed Hamberger; National Industrial Transportation League President and CEO Bruce Carlton; Intermodal Association of North America President and CEO Joni Casey; Railway Supply Institute Executive Director Tom Simpson; Invensys Rail North America President Kevin Riddett; Solutia Inc. Group President Jonathan Wright; Southern Co. Coal Services Director Rob Hardman; and, as per usual, a range of Wall Street and rail-industry analysts (including RailTrends program consultant Tony Hatch).
For program updates or to register, visit Railtrends.com.

---
Keywords
Browse articles on
PTC
positive train control
Ferromex
KCSM
Kansas City Southern de Mexico
Hurricane Alex
RailTrends
Matt Rose
BNSF
Railroad Innovator Award
Contact Progressive Railroading editorial staff.