Newsletter Sign Up
Stay updated on news, articles and information for the rail industry
Rail News Home
Passenger Rail
June 2019
Rail News: Passenger Rail
Transit agencies develop multimodal mobile apps in response to on-demand call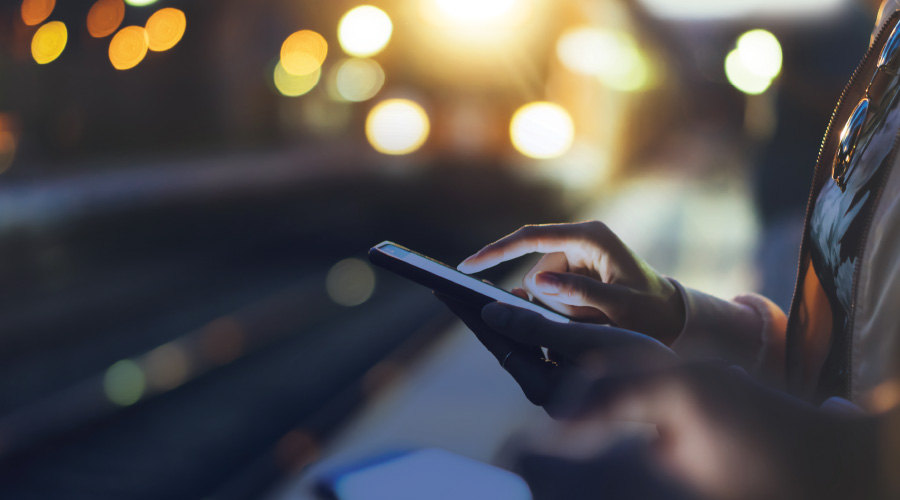 By Vesna Brajkovic, Associate Editor
In a time when on-demand transportation options such as ride-hailing mobile applications Uber and Lyft have become synonymous with convenience, many transit agencies could be left fighting that competition. Instead, a number of them are adapting to fit into the emerging landscape.
How? By integrating on-demand transportation into their in-house mobile apps.
For example, Dallas Area Rapid Transit (DART) in January integrated an on-demand shuttle bus service into its GoPass app to provide last-mile trip options for light-rail riders. The service includes 13 zones near and surrounding light-rail stations through which riders can request a small bus that shuttles nine to 15 passengers at a time.
After the service's launch, the on-demand zones became so popular among riders that the agency's 10-minute response time metric often became impossible to hit, DART President Gary Thomas says.
In response, DART contracted Uber Pool to provide backup service to the zones. As part of the partnership, Uber is required to provide DART their application programming interface data so the Uber Pool service can be fully integrated into the GoPass later this summer.
Downloaded 1.1 million times since its 2013 launch, GoPass also integrates Bird scooter-share and Lyft. Even with the shared platform, almost 25 percent of DART's train tickets are purchased through the GoPass app.
Other agencies are just beginning to test on-demand integrations.
Valley Metro, for example, is piloting a new mobile ticketing and multimodal trip planning app called Pass2Go that fully integrates Lyft into its platform so users don't have to leave their app to plan the last-mile of their trip.
Pass2Go is being tested by more than 700 users, and what's learned during this phase eventually will be integrated into Valley Metro's official RideKick trip planning app.
All-in-one outside solution
Meanwhile other agencies are incorporating real-time rail data into established third-party trip planning apps to serve other modes' customers.
Santa Clara Valley Transportation Authority (VTA) in California and the Greater Cleveland Regional Transit Authority (GCRTA), for example, have chosen to integrate their data into the Transit app to complement their own mobile apps.
Transit is a public transit trip planning app that includes train, bus, bike- and scooter-share, and ride-hailing options in 150 metropolitan areas in the United States and Canada. As riders enter a region served by rail, data from the corresponding transit-rail agencies appears within the app.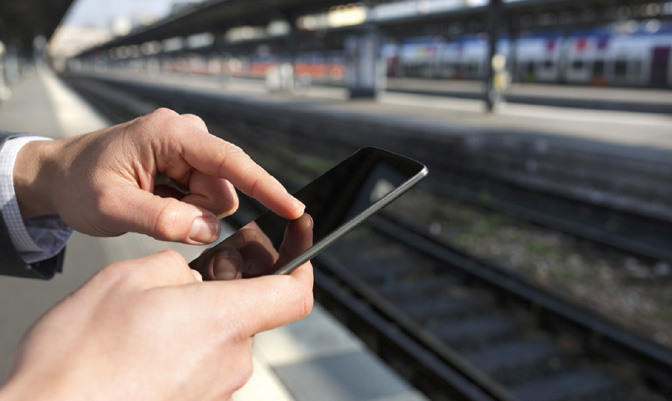 VTA publicly endorsed the Transit app in August 2018. Since then, its service area has averaged nearly 26,000 unique users per month, with about 1.3 million trip planning sessions, VTA Chief Information Officer Gary Miskell says.
Transit's appeal is its user-friendly interface and familiarity for riders who are visiting from other cities across the country, Miskell says.
Eventually, VTA plans to integrate its EZFare mobile ticketing app — which logged more than 47,400 new users between January 2018 and April 2019 — entirely into the Transit app so riders can use it to purchase fares.
GCRTA partnered with Transit in 2016 to complement their trip planning and mobile ticketing app, RTA CLE.
"We want to make sure that we're providing the customer what they desire, and giving them options and good service," says GCRTA CIO Pete Anderson. "Adding this functionality [attracts] people and also [makes] it as convenient as possible ... so they're more likely to use it and more likely to ride with us."
Competitive offerings
Other agencies have responded to the popularity of transportation network companies (TNCs) such as Uber and Lyft by testing entirely new apps.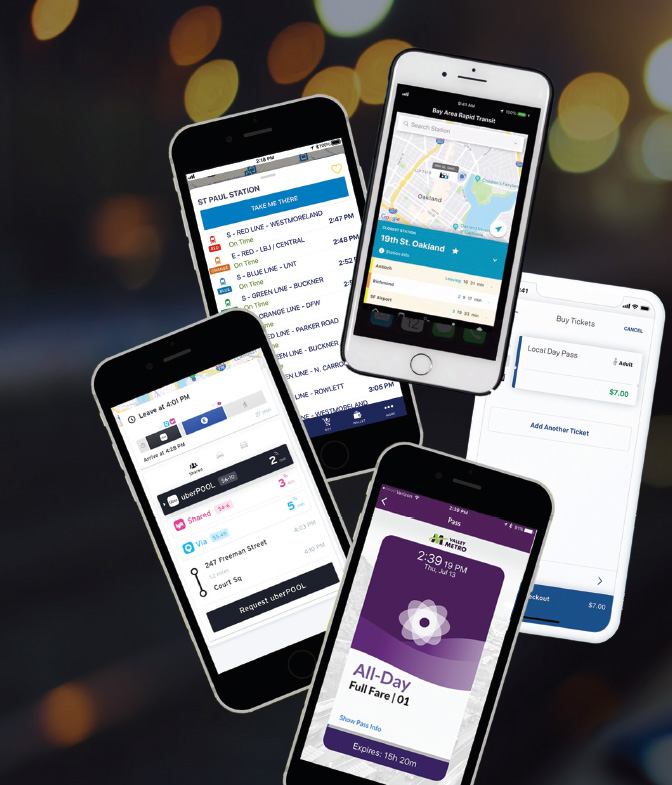 Bay Area Rapid Transit (BART) officials noticed the agency was losing riders to TNCs at stations located at the San Francisco and Oakland international airports because individual train tickets were more expensive than ride-hailing fares. The agency responded in late 2018 by launching a one-year pilot mobile app called BART to Airport, according to BART Communications Manager Alicia Trost.
While BART developed the app with the ability to support partnerships, like those with TNCs, the agency instead focused on offering more competitive fares. BART to Airport, which runs side by side with the official 'BART' trip planning app, offers mobile ticketing and a discount for group travelers going to the airport.

The future is multimodal
Whether upgrading existing apps, integrating data into third-party apps or creating and testing new ones, many agencies realize that rail — which goes only from Point A to Point B — isn't necessarily the ultimate option for transit users.
"We recognize that transit's only going to reach so far and we need to be able to leverage those public and private transportation services to get [riders] their complete trip," says Valley Metro Service Development Planner Hannah Quinsey, referring to Pass2Go. "We're trying to build this platform that really integrates different modes of service for the customer to have a seamless travel option."
That's why the future of mobile apps points to a multimodal transportation network where rail coexists with on-demand options such as shuttle buses, TNCs and bike- and scooter-shares.
To that end, the main goal of DART's mobile app is to provide a combination of transportation modes to the customer. This allows the rider to pick their desired journey, whether that's the least expensive or fastest route, or through a preferred transportation mode, DART's Thomas says.
BART CIO Ravi Misra also believes that the reliability of rail schedules could have an impact on a traveler's choice of modes.
"We can never be a mass provider. We would be more of a mass influencer," Misra says. "If we can influence certain travel patterns and travel behaviors in customers, as well as our partners, I think it will impact our ridership in a positive way."
But how can a transit-rail agency influence other transit operators in their area?
The fixed timings of fixed routes allow ridership data to show an accurate number of how many people will arrive at a specific location. That information has the potential to allow on-demand operators to modify their schedules and better plan to serve those riders, Misra says.
"If you want to be a leader in mobility-as-a-service and provide the right platform for [BART riders], it's very important that we understand their needs [and] their travel patterns," he says. "By creating our own app … we have created that repository of data that we can use in the future to help other agencies, and future agencies, to be able to change their schedule to assist our patrons."
While many agencies are providing multiple apps focused on different goals, BART, DART, Valley Metro and VTA all aim to transition to a single, consolidated app that offers everything from multimodal trip planning and mobile ticketing to rewards programs and passenger security alerts.
"Trying to provide as many of those quality of life choices in a single place at a single time ... [makes] the agency relevant in a time when some transit properties are concerned about what that future looks like," DART's Thomas says.
Email comments or questions to vesna.brajkovic@tradepress.com.
---
Keywords
Browse articles on
Mobile apps
transit agencies
on-demand transportation
multimodal solution
Dallas Area Rapid Transit
GoPass
Gary Thomas
Valley Metro
Hannah Quinsey
Pass2Go
RideKick
Santa Clara Valley Transportation Authority
EZFare
Gary Miskell
Greater Cleveland Regional Transit Authority
Transit app
Pete Anderson
Bay Area Rapid Transit
Alicia Trost
Ravi Misra
BART to Airport
Contact Progressive Railroading editorial staff.