Newsletter Sign Up
Stay updated on news, articles and information for the rail industry
Rail News Home
Passenger Rail
April 2011
Rail News: Passenger Rail
Passenger rail: More rail options being explored in central Texas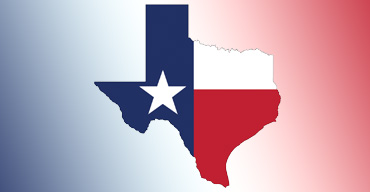 By Angela Cotey, Associate Editor
Progressive Railroading's April issue included a story about Capital Metro, a 32-mile commuter-rail line between Austin and Leander, Texas, that opened in March 2010. During the information-gathering process, we learned about some new (or, at least, new to us) projects under way in the Austin area that will be integrated with Capital Metro's system and help provide some relief in the increasingly congested central Texas region.
Since the late 1990s, rail planners have been studying ways to increase rail capacity in the region. Traffic congestion continues to grow along Interstate 35, the major north-south corridor that runs from south Texas through San Antonio, Austin and Dallas, then runs through the U.S. heartland and up toward Canada.
In Texas, the highway is becoming increasingly clogged due to increased commuter traffic and NAFTA-generated truck traffic coming up from south Texas ports. Nearly 3,000 trucks per day travel along I-35. It would be nearly impossible — not to mention, expensive — to add highway capacity, particularly in Austin, which is constrained by the Colorado River and University of Texas, says Joseph Black, director of rail operations for the Lone Star Rail District.
"The Texas DOT projects the number of trucks in 2030 will be up to about 15,000 a day in either direction," he says. "That will mean virtually a parking lot from south Texas to Oklahoma City."
That's why the Lone Star Rail District has proposed a plan to add rail capacity between San Antonio and Austin by constructing a freight-rail bypass line for Union Pacific Railroad trains, which in turn would free up capacity on the existing UP line for intercity passenger trains.
The agency currently is completing an Environmental Impact Statement for the passenger-rail portion of the project, as well as conducting technical advisory meetings along the corridor to help determine station locations. The district recently launched an alternatives analysis for the freight portion of the project to help determine exactly where the track will go.
The agency hopes to wrap up environmental work for both the freight and passenger portions within two to three years, then launch final design and construction. The service could be up and running within five to 10 years, Black says.
"It's a huge project. If we can complete it in five to 10 years, we can get out ahead of some of the congestion and keep it from stifling economic growth," says Black. "If we wait longer, we risk having a parking lot on I-35 and bringing the urban cores up and down I-35 to a virtual standstill."
Once the line opens, the rail district plans to operate a two-tiered service plan: a local train that will stop at all 16 proposed stations along the corridor and an express service that would only run between the two downtowns, says Black. The district plans to operate trains up to 90 mph at first and possibly increase speeds to 110 mph in the future. Express trains could make the 117-mile trip in about one hour, 15 minutes, which is competitive with automobile travel, Black says.
Once Lone Star Rail District passengers make the trek from San Antonio to Austin, riders would be able to hop aboard the city of Austin's urban rail system. The city recently began conducting environmental work for the proposed 16.5-mile system, which would serve Austin's three major employment centers: the University of Texas, central business district and state capitol complex.
"Even though they are back to back, there is very little connectivity between the three," says Robert Spillar, the city's transportation director.
The system would operate like a streetcar, making frequent stops through downtown Austin, then run like a light-rail system on the city's outskirts, stopping every half mile or so. The urban rail system would serve as the "glue" that ties the Lone Star rail system with the Capital Metro system, says Spillar.
A rail system serving downtown Austin would offer a much-needed transportation option. The roads leading into and out of the city are at capacity, and the area is landlocked by freeways, the university and the Colorado River, making it nearly impossible to expand road transportation.
"We really only connect to three or four arterials to get into the three employment centers, and each of those arterials are at full capacity as they enter the urban core," says Spillar. "Our downtown has the capacity to grow by 30 million square feet and can absorb another 30,000 or 40,000 employees. How do we get everyone down there if the arterials are full?"
With the environmental review now under way, Austin transportation planners will have a better idea of how much the urban rail system will cost to build by late summer, says Spillar. The city plans to seek voter approval to fund and build the system in November 2012, and could have the first phase up and running by 2017.
---
Contact Progressive Railroading editorial staff.