Newsletter Sign Up
Stay updated on news, articles and information for the rail industry
Rail News Home
Norfolk Southern Railway
April 2016
Rail News: Norfolk Southern Railway
Windmills 1, Quixote 0: CP calls off quest for NS — analysis by Tony Hatch
"Thou hast seen nothing yet." 

― Miguel de Cervantes Saavedra, Don Quixote

"Railways have a bright future, just not via M&A"
— Tony Hatch


Bowing to what seemed the inevitable, E. Hunter Harrison, Bill Ackman and Canadian Pacific on April 11 called off their attempt to merge with Norfolk Southern. Although apparently supported by the investment community, CP halted the effort without a once-expected proxy fight that would have proved that support.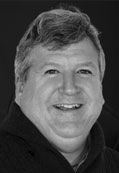 Tony Hatch
The headwinds were simply too much for one errant knight to tilt against. The proposal was opposed by all of the other key stakeholder groups, including the central shipper segment (polls showed about 70 percent against — UPS, Fedex, etc.) and the related political powers, including the U.S. Department of Justice, U.S. Department of Defense, the chairman of the House Transportation and Infrastructure Committee, the Illinois delegation, etc.); the labor unions; the ever-demanding communities (under the false rubric of "environmental concerns"); their peer railroads; and, most certainly, their target.
CP did fight the good fight, often out-maneuvering the opposition and often on CP's terms; after all, one cannot win often by trying to "out-OR" E. Hunter Harrison. To win, one must change the rules of the debate — toward growth, capex, service. Toward the philosophy of network ownership and stewardship, and away from operational precision ... as critical as that is! Toward return on invested capital.
In effect, the debate centered on this question: Is a railroad its network (the Class I belief)
or
is it its operators (Hunter)? And CP "lost" because the Class I stakeholder group opposition (6-1) proved too great.
Consolidation risks and costs (regulatory/open access, "environmental") still outweigh potential rewards. Single-line service benefits can be achieved through information technology, capacity enhancements and cooperation.
Moreover, CP-NS, if it had been blessed, would not have been the only merger. Was the Surface Transportation Board (or the nation) ready for full consolidation? No. M&A among the Class Is, then, is unlikely in the near term (if ever?).
Kansas City Southern
isn't Hunter's cup of tequila, but I will exempt it just as the STB did from its 2000 merger moratorium after the board rejected a proposed CN-BNSF combination.
Other thoughts:
• CP-NS perhaps wasn't the best test case, given that a huge percentage of the hoped-for benefits came not from consolidation (i.e., it wasn't the best pairing from a map basis), but from the so-called "Hunterization" of NS!

• CP still has opportunities in train productivity, foreign exchange-aided business development, dry powder (with which CP may well buy back some 10 percent or more of its shares).

• CP's white papers are still compelling and in some cases, still valid (see "Precision Railroading" — http://cpconsolidation.com).

• Harrison's legacy — EHH received Progressive Railroading's 2009 "Railroad Innovator Award," which is presented annually at RailTrends — is not and never was in any doubt!

• NS — and CSX — also have significant post-coal opportunities as restructured assets and improved service lead to growth in intermodal, industrial products and merchandise.

Tony Hatch is an independent transportation analyst and consultant, and a program consultant for Progressive Railroading's RailTrends® conference. Email him at abh18@mindspring.com.
---
Keywords
Browse articles on
CP
NS
Hunter Harrison
Tony Hatch
Canadian Pacific
Norfolk Southern
M&A
Contact Progressive Railroading editorial staff.