Newsletter Sign Up
Stay updated on news, articles and information for the rail industry
Rail News Home
MOW
July 2019
Rail News: MOW
Rising Stars 2019: Landon Downes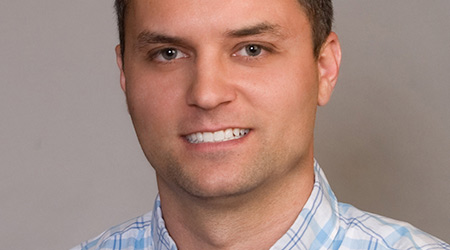 Landon Downes, 31
Assistant project manager
Balfour Beatty
Nominator's quote: "He is a quick learner. He mentors his team and has strong abilities to partner in relationships and develop a consensus. His natural ability and personal nature to compromise, focus on the goals of all parties and leave a task with everyone happy is a rare asset that Landon brings to the industry." — Joe Reed, Balfour Beatty
Why did you go into railroading?
I knew I wanted to apply my abilities in a challenging work environment. So, I accepted a position with Balfour Beatty, which took me into the rail industry in Denver, Colorado, working for Denver Regional Transportation District on the West Rail Line light-rail project. Following this project, I knew the rail industry was right for me. It's an amazing industry that connects the public sector to the city and provides commercial growth for communities.
Describe your education after high school.
In 2011, I received a Bachelor of Science in construction management from East Carolina University. As I grew my career, I began the pursuit of a Master of Science in construction management at East Carolina University. I will complete my degree in December 2019. I am recognized as part of the Sigma Lambda Chi International Construction and Phi Kappa Phi honor societies. This education has been an incredible experience, as I grew my time management skills by maintaining a family life and working full time.
How are you making a difference in the rail industry?
By bringing honesty, integrity and accountability into the workplace. To me, this means giving the client, and community in which we construct projects, a safe and reliable means of transportation. As my career progresses, I continue to maintain a growth mindset and focus on paying it forward to my team members. I enjoy seeing others be successful and confident, as it only improves our team.
What is an interesting fact about you?
I've always dreamed of owning a scrap yard. I find it interesting how scrap metal can be recycled and allow us to clean the community. Further, it's impressive the stream of revenue this can generate.
What was your very first job?
My first job was with a demolition company during high school. We had to clear the entire interior floor of a hospital by hand, as the hospital was still in service. This created a quality of respect and understanding for craft employees, as the work is hard and strenuous. Plus, when I worked in a craft position I understood what it what was like to not be heard. This developed a promise I made to myself to listen, respect and understand our builders.
What is your philosophy toward life and your career?
To keep God first and have a growth mindset with a focus on marginal gains.
What is your advice to new railroaders who want to advance their careers?
My advice would be to have a growth mindset and develop a relationship with an experienced colleague in your field that can teach you from their experience. Always respect your colleagues and clients and offer other new railroaders experience along the way. This industry is a team environment and takes each part to run smoothly.
What will be the biggest trend to affect railroading over the next decade?
Technology in the railroad industry is only going to accelerate the material logistics and public demand for railroad transportation. I think applications will deliver light-rail vehicle locations to the public, notifying them of a train's arrival, threats and opportunities. I think technology will improve safety of the railroad industry by improving our tools and the ways in which we build railroads.
---
Keywords
Browse articles on
Landon Downes
Balfour Beatty
Rising Stars
Contact Progressive Railroading editorial staff.