Newsletter Sign Up
Stay updated on news, articles and information for the rail industry
Rail News Home
MOW
October 2019
Rail News: MOW
NRC chairman's column: Register for NRC Conference, NRC/REMSA exhibition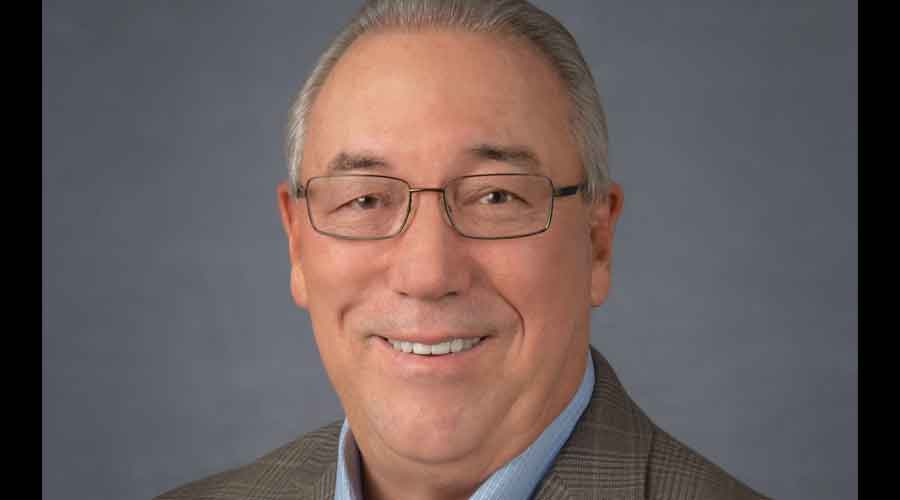 By Mike Choat, NRC Chairman
The holiday season is upon us and I hope you are spending time with your families, enjoying the fall foliage, and not indulging in too many pumpkin-spiced treats! As always, I want to touch on "Safety First" in everything we do. Make sure that you don't allow the holidays to distract you from working safely and finishing the year with a strong safety record!
In September, I attended the Railway Interchange Exhibition and Conference in Minneapolis with many of you. It was an excellent event, well organized, as always. The technical presentations were timely and informative. The exhibits were a great opportunity for our board of directors and NRC staff to visit with NRC members at their booths, and see emerging products and technologies in our industry. Additionally, the NRC had the opportunity to participate in a roundtable discussion with FRA Administrator Ron Batory and his staff to discuss the FRA R&D program and technology trends.
Up next is the 2020 NRC Conference, which will be held Jan. 5–8, 2020, in San Diego at the Hotel del Coronado. The conference is already lining up to be another great one with Keith Creel, president and CEO of Canadian Pacific, serving as our keynote speaker on Monday morning's opening session. Additional speakers include senior engineering and procurement executives from major rail transit and commuter agencies such as Metra, Metrolink, Capitol Corridor, LA Metro and Caltrain; all seven Class I railroads: BNSF, Union Pacific, Norfolk Southern, CSX, CN, CP and Kansas City Southern; and short-line executives from Watco, Genesee & Wyoming, Montana Rail Link and OmniTRAX. These executives will come armed with the latest information on their capital spending plans, and opportunities that will be available for NRC member contractors and suppliers. Additionally, we have added STB commissioners to the lineup to deliver the board's outlook and activities for the year.
The NRC again has partnered with REMSA to put together the NRC-REMSA Exhibition, which is expected to sell out, as always. This two-day exhibition will showcase the latest technology and equipment in the rail supply world — it will be a compelling exhibition and your participation will allow you to keep up with the latest information concerning what's happening in our industry.
This year's agenda for fun and relaxation will include a golf tournament, whale watching excursion, high-end networking receptions and a great spouse program. There's no better way to start off the new year!
For more information on the conference, including registration, hotel reservations, sponsorships, and exhibiting, please visit http://www.nrcma.org/2020conference. I highly encourage you to get registered as soon as possible, and get a hotel room booked, too, as the room blocks fill up quickly. You can do that right now at http://www.nrcma.org/2020conference. It's quick and easy. For questions regarding membership or the NRC conference, please contact Michael McGonagle at mmcgonagle@nrcma.org. For questions regarding the NRC-REMSA Exhibition, please contact Urszula Soucie with REMSA at soucie@remsa.org.
I hope all of you are very busy with projects and answering RFPs to keep your project pipelines full. Traditionally, colder months are a slower time in the rail contracting and supply world, but it seems that the large projects across the country are coming out faster than our Quotes and Proposal teams can respond to. Back in D.C., the NRC continues its work to make sure that the flow of rail projects keeps on coming! This includes advocating for more opportunities for rail transit funding and working to ensure that projects are available for competitive contracting. On the freight rail side, we're focused on continuing to ensure that there is a stable regulatory environment, and the short-line railroad rehabilitation tax credit is renewed.
I wish everyone a safe and successful month, and I look forward to seeing you in California in January.
---
Keywords
Browse articles on
NRC Conference
NRC/REMSA exhibition
National Railroad Construction and Maintenance Association
Contact Progressive Railroading editorial staff.