Newsletter Sign Up
Stay updated on news, articles and information for the rail industry
Rail News Home
MOW
July 2016
Rail News: MOW
After 13 years of collaboration and determination, CREATE partners continue to take on Chicago's tangled rail network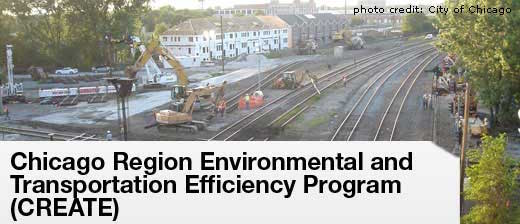 By Jeff Stagl, Managing Editor

When the U.S. Department of Transportation (USDOT) announced the FASTLANE Program's 18 grant recipients on July 6, the Chicago Region Environmental and Transportation Efficiency (CREATE) Program wasn't among them. The state of Illinois had applied for a $110.1 million grant for CREATE through the new federal funding program, which is known more by its catchy acronym than its long, formal name: Fostering Advancements in Shipping and Transportation for the Long-term Achievement of National Efficiencies.

The FASTLANE grant would have covered 60 percent of the cost for final design and construction work for three coordinated grade separations targeting highly used freight lines leading into and out of the Belt Railway Co. of Chicago's (BRC) Clearing Yard, the largest classification terminal in Chicago and one of the nation's biggest hump yards. CREATE partners seek to grade separate BRC crossings at Archer and Columbus avenues, and a Union Pacific Railroad crossing at 95th Street.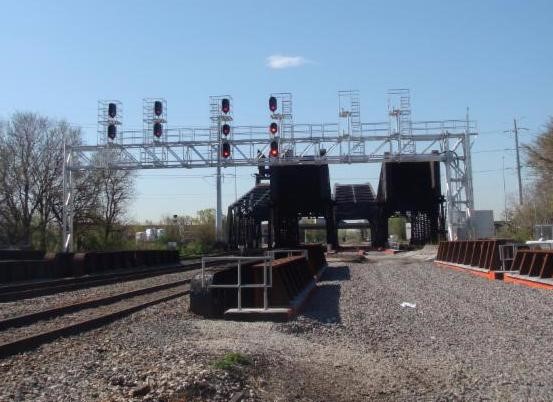 A BNSF Railway Co. connection from Western Avenue to Ash Street in Chicago — CREATE project WA4 — is under construction. The direct rail connection will better accommodate freight movements between BNSF's Corwith and Cicero yards.
Photo: CREATE Program
Launched in 2003, the $4.4 billion CREATE program involves 70 projects designed to separate freight and passenger trains at six key junctions; eliminate about two dozen crossings; and increase rail capacity, speed and reliability in the Chicago area. The program is managed via a public-private partnership (PPP) among Amtrak, the Association of American Railroads (AAR), BNSF Railway Co., BRC, the Chicago and Illinois departments of transportation, Canadian Pacific, CN, CSX, Indiana Harbor Belt Railroad Co. (IHB), Metra, Norfolk Southern Railway and UP.

The freight railroads have committed $366 million for CREATE projects and allocated another $5.2 billion for their own infrastructure improvements in the Chicago region, according to the AAR. But federal, state and local funding contributions are crucial to advancing and completing the program. For example, the Federal Railroad Administration in February provided CREATE a $1.25 million Safe Transportation of Energy Products Program grant, which helped fund design and engineering work for the UP grade separation at 95th Street.

That makes the failed FASTLANE grant attempt disappointing to CREATE partners, especially since their next shot at a significant federal grant will have to wait until next year. They chose to focus on the FASTLANE program and did not submit an application to the USDOT for a Transportation Investment Generating Economic Recovery (TIGER) VIII grant, said Bill Thompson, the AAR's CREATE Program manager, in an email. CREATE partners had landed a $100 million TIGER I grant in 2010 and a $10.4 million TIGER IV grant in 2012, both of which helped fund numerous projects, and would have learned if they scored a TIGER VIII grant in mid-summer.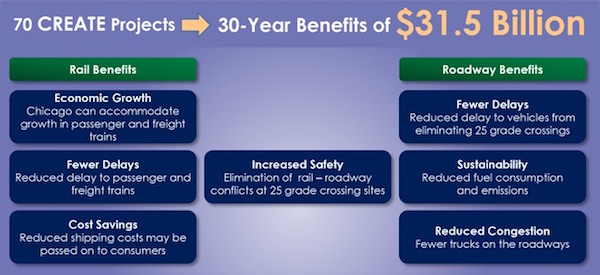 A graphic describes the road and rail benefits the program is projected to generate.
Source: CREATE Program
Despite missing out on another sizable federal grant opportunity, CREATE partners continue to post progress. As of early July, seven projects were under construction and 27 had been completed, while another three were in the final design phase and 14 were undergoing an environmental review. The remaining 19 projects were in various early development stages.

That the program still is going strong after 13 years — with 70 percent of the projects either completed, under construction, in design or under environmental review — is a testament to the partners' resolve and collaborative efforts, says AAR spokesman Ed Greenberg.

"The freight-rail industry remains firmly committed to the mission and goals of CREATE, and is a staunch supporter of the public-private partnership that is designed to relieve rail congestion in and around Chicago," he says.

A prime example of the CREATE PPP is the program's largest component, the 75th Street Corridor Improvement Project (CIP), says Greenberg. Located in the Chicago neighborhoods of Ashburn, Englewood, Auburn Gresham and West Chatham along four freight-rail and two passenger-rail lines, the CIP calls for "untangling" all the tracks in the area to bolster safety and improve mobility for trains, motorists and pedestrians.

The Illinois and Chicago DOTs, AAR and Federal Highway Administration jointly completed a study to determine how to best address operational conflicts among the 90 freight, 30 Metra and two Amtrak trains that crisscross in the area daily. The proposed work targets reconfiguring BRC main tracks between the Dan Ryan Expressway and Belt Junction; reconfiguring and constructing a third BRC mainline; building a second main track for Metra's SouthWest Service between Wrightwood Station and Western Avenue; constructing a flyover to connect the SouthWest Service to the Rock Island Line; building a bridge to reduce conflicts between CSX, BRC, Metra and NS trains; and completing a grade separation where 71st Street crosses a CSX line.

The CIP would eliminate the Belt Junction — the most congested rail chokepoint in Chicagoland — and other bottlenecks, plus boost capacity and improve reliability, according to CREATE partners. Preliminary design is about one-third complete and final design is pending funding availability. No construction schedule has yet been determined.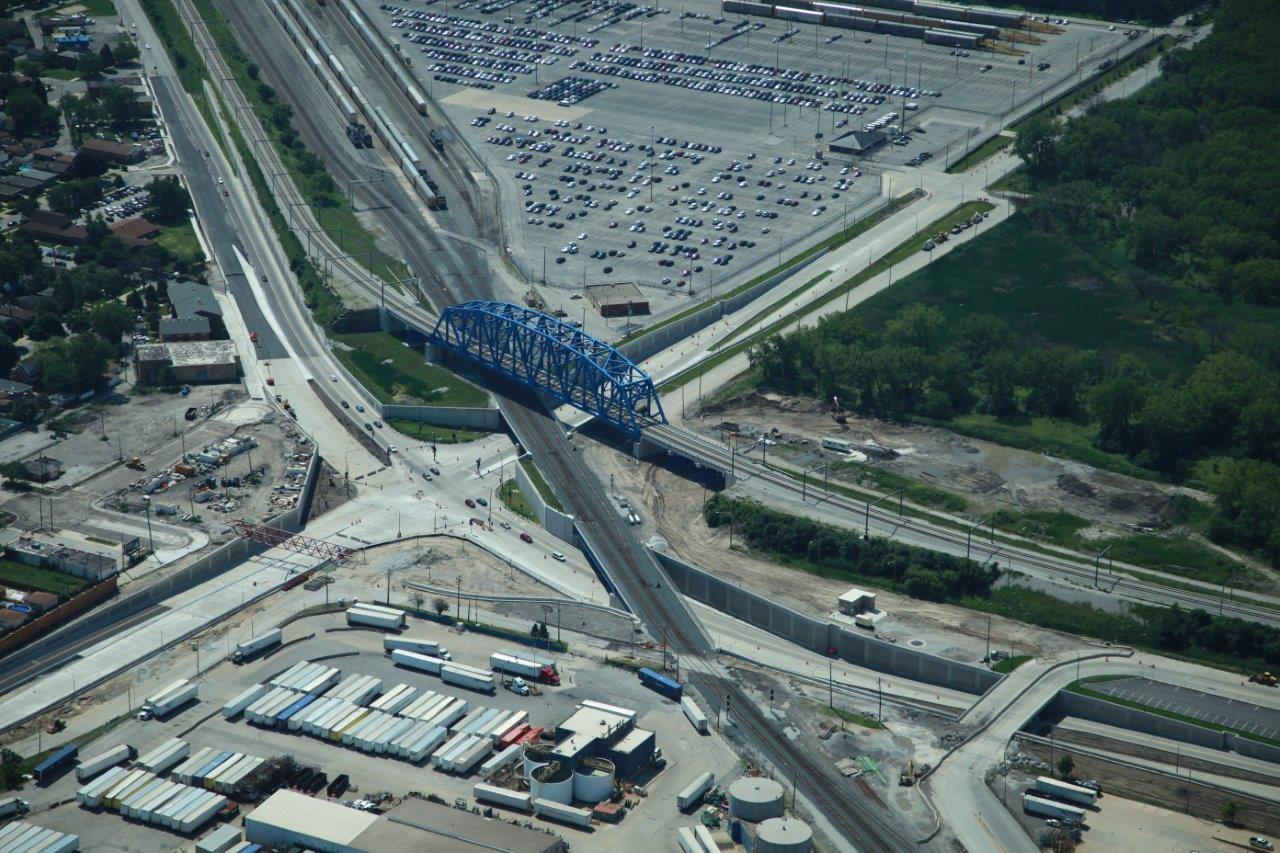 Completed a year ago, a grade separation/bridge at 130th Street and Torrence and Brainard avenues in Chicago (CREATE project GS15a) eliminated crossings involving two NS main tracks and the busy roadways.
Photo: CREATE Program
In the meantime, work continues on the seven CREATE projects that are underway. Two of them are slated for completion by 2016's end: the 25th Avenue grade separation in Melrose Park, a bridge over three mainlines used by UP and Metra trains; and NS signal and track upgrades along Western Avenue, said the AAR's Thompson.

In addition, one CREATE project is slated to start soon near Franklin Park and Bensenville. Construction on five new crossovers on Metra tracks serving the Milwaukee District West Line and CP will begin in summer, said Thompson.

Currently, freight trains must pass through CP's Bensenville Yard to access an IHB mainline. The crossovers and associated signaling work will enable 12 freight trains to bypass the yard each day on Metra tracks, reducing the number of freight trains within the yard and cutting motorists' delays at nearby crossings.
---
Keywords
Browse articles on
Chicago Region Environmental and Transportation Efficiency Program
CREATE
Amtrak
Association of American Railroads
BNSF Railway
Belt Railway of Chicago
Canadian Pacific
CN
CSX
Indiana Harbor Belt Railroad
Metra
Norfolk Southern Railway
Union Pacific
Contact Progressive Railroading editorial staff.