Newsletter Sign Up
Stay updated on news, articles and information for the rail industry
Rail News Home
Mechanical
December 2019
Rail News: Mechanical
Rail-car Outlook 2020 — analysis by Richard Kloster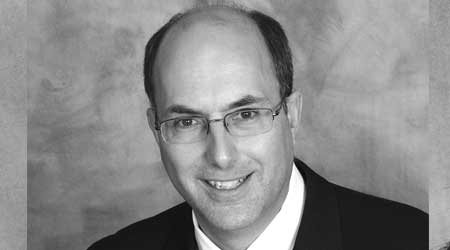 —By Richard Kloster
The rail equipment industry entered 2019 with cautious optimism, which is the best spin you could put on it. The real sentiment was probably more along the lines of "Hope for the best, but prepare for the worst," which is about what we had. With 2020 right around the corner, the "prepare for the worst" part is front and center again as the rail equipment community braces for more of the same next year.
Freight was pretty strong in 2018, with carloads up 3.9 percent for the year. While the projection for 2019 was not quite as high, it was still a positive number. However, 2019 disappointed right off the bat. Practically every week, carload totals represented year-over-year (YOY) declines that had yet to end as this column went to press. Through 45 weeks, North American carload and intermodal loads were down 3.4 percent YOY, according to Association of American Railroads data.
Why the turn of events? Several developments seem to have conspired to create a freight environment that some are calling the "freight recession." It also has resulted in a significant softening in rail-car demand.
In no particular order of importance, the developments include: a slowing global and domestic economy; lower domestic manufacturing activity; the downside effects of the tariffs; a more competitive truck environment; the negative side-effects of precision scheduled railroading (PSR); and the continued growth in the rail-car fleet.
The first three are connected and documented. The net result is there is less freight available for carriers, both rail and truck. And while consumer demand is still fairly strong, manufacturing activity is off, and this is the sector rail freight relies on for much of its carload demand. Equipment demand is directly related to freight demand and is suffering, as well.
The freight environment has increased the availability of truck capacity, which is placing competitive pressure on the railroads in terms of equipment and driver availability, as well as rates. This is the primary reason domestic intermodal volumes are down.
Exacerbating this are the negative effects PSR implementation has had on traffic volumes. While PSR is streamlining railroad operations and lowering cost curves, it's disrupted shippers' rail supply chains and their freight volumes.
Meanwhile, from an equipment supply perspective, new cars are still being built at a high rate. While most of this equipment is needed to replace older equipment with newer and higher capacity cars, it's creating supply-side issues. Given the challenged freight environment, the higher rate of new additions to the fleet is more in line with a normalized freight market, which we definitely do not currently have. Surpluses are much higher now, and both higher retirements and improved freight will both be needed before the various rail-car fleets can be brought back in balance.
Where does this leave the rail equipment industry for 2020? The watch phrase will be "hunker down" and get through the year. Rail freight is expected to be flat, at best, but probably down some in 2020 — although not to the same degree as in 2019. So, don't expect any demand-side recovery. New car deliveries will be considerably lower than they were in 2019, but they'll still be higher than retirements, providing no supply-side relief. The surplus is expected to increase a little more and pricing pressure will continue.
However, all is not lost. Barring a recession, 2020 is projected to be the trough year in the cycle and things will begin to improve in 2021, albeit marginally. Plus, at some point, the tariff issues will be resolved, and PSR will move out of its implementation phase and into its commercial growth phase.
Longer term, there is more to be optimistic about. Just not in 2020. So, let's hunker down and hope for "better," earlier.
Richard Kloster is the founder of Integrity Rail Partners Inc., a private transportation consulting company that provides strategic consulting to the rail industry.
---
Keywords
Browse articles on
Richard Kloster
rail-car outlook
Contact Progressive Railroading editorial staff.