Newsletter Sign Up
Stay updated on news, articles and information for the rail industry
<< Rail News Home: Mechanical
8/21/2018
Rail News: Mechanical
Greenbrier, Watco dissolve rail-car repair joint venture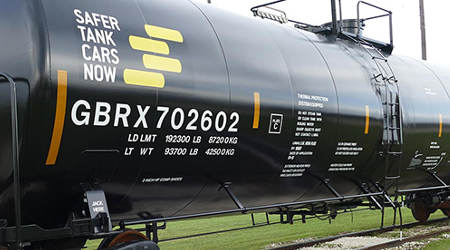 The Greenbrier Cos. Inc. and Watco Cos. LLC have agreed to discontinue their GBW Railcar Services (GBW) rail-car repair joint venture, the companies jointly announced yesterday.

Under a dissolution agreement, the repair shops and employees at each GBW location will again be managed by their previous operators. The move enables both Greenbrier and Watco to better capitalize on current trends in North America's rail-car repair market and to meet demand for car repairs within their respective business models, officials from the two companies said in a joint press release.

Greenbrier and Watco formed GBW in 2014 by combining their shops into a nationwide network of car repair facilities. The venture was intended to address booming demand for tank cars in crude-by-rail service, including tank-car retrofits, but that market never fully materialized, officials from the two companies said.

By dissolving the venture, the assets and employees of 12 shops will return to Greenbrier's control, and 14 shops and four mobile shops will return to Watco's control.

"One of the main reasons GBW was formed was to provide capacity to service, re-certify and retrofit North America's tank-car fleet. However, the volumes anticipated at the time the joint venture was formed never developed, and the plan to dissolve the venture is the best course of action," said Rick Webb, Watco's chief executive officer and GBW's operations leader.

Shops returned to Greenbrier's control will be managed by Rick Turner, senior vice president for wheels and parts at Greenbrier Rail Services.

"We have had an excellent multi-decade relationship with Watco, and have enjoyed many synergies together. That will not change," said Greenbrier Chairman and CEO William Furman. "We will explore new opportunities to collaborate in other areas to serve the needs of our customers."
---
Keywords
Browse articles on
Greenbrier Cos. Inc.
Watco Cos. LLC
GBW Railcar Services
tank cars
Contact Progressive Railroading editorial staff.