Newsletter Sign Up
Stay updated on news, articles and information for the rail industry
Rail News Home
Mechanical
August 2019
Rail News: Mechanical
From the editor: Rail-car orders and a sign o' the 'puzzling' times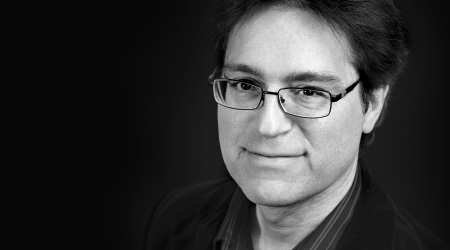 By Pat Foran, Editor
Rail-car order activity can be an indicator of the rail industry's economic health. But in the current economic environment, which CSX President and CEO James Foote last month called "one of the most puzzling" he's experienced, I'm hesitant to suggest that the most recent car-order figures serve as a sign of good or not-so-good things to come in rail country. But the order activity hasn't been much to write home about.
Second-quarter freight-car orders totaled 11,754 units, a 22 percent increase from the first-quarter order figure, but a 50 percent decrease compared with the total from the same 2018 period, according to statistics from the Railway Supply Institute's American Railway Car Institute Committee.
Second-quarter deliveries totaled 15,623 units, a 19 percent increase compared with first-quarter deliveries and 19.5 percent higher than orders in the same 2018 period. "Economic headlines continued to impede rail-car demand momentum during the [second] quarter," Trinity Industries Inc. President and CEO Tim Wallace said in a July 24 earnings release.
One car type that arguably should be in demand is the box car. A looming retirement cycle will result in the loss of up to 50,000 box cars "very soon," as rail-car market analyst and Progressive Railroading columnist Richard Kloster noted in our Fleet Stats 2019 coverage. But reinvesting in the box-car fleet isn't a simple supply-and-demand matter. It'll require "every stakeholder to consider new approaches ... change certain behaviors and give up some long-held biases," wrote Kloster, who is senior vice president and chief commercial officer of AllTranstek LLC.
Whether every stakeholder will be willing to reconsider their approaches and behaviors remains to be seen, especially in this uncertain economy. But something will have to give with respect to the box-car crisis. Something also will give on the economic uncertainty front; things can only be "the most puzzling" for so long. We'll see what the next couple of quarters bring.
Congrats, Progressive Railroading designers!
I'm pleased to share a bit of good inhouse news: Two of our colleagues from the Progressive Railroading creative services team received 2019 American Inhouse Design Awards from Graphic Design USA, a publication that covers the graphic design industry.
Designer Mark Uy was recognized for his work on our November 2018 issue, which featured "Charting a Sustainable Course," a story about railroads' quest for environmental sustainability. And designer Ryan Strittmater was honored for his work on a Secure Rail Conference digital brochure. Presented by Progressive Railroading, Secure Rail's mission is to bridge the gap between the future of rail technology and rail security.
Congrats, Mark and Ryan. And thanks to all our designers, who routinely grace our pages, online information delivery vehicles and live-event marketing materials with award-worthy work. We're glad and grateful they're here.
---
Keywords
Browse articles on
rail-car orders
Richard Kloster
Fleet Stats
Contact Progressive Railroading editorial staff.