Newsletter Sign Up
Stay updated on news, articles and information for the rail industry
RAIL EMPLOYMENT
Rail News Home
Intermodal
September 2017
Rail News: Intermodal
Guest Comment: Improving intermodal equipment through better visibility — by IANA's Debbie Sasko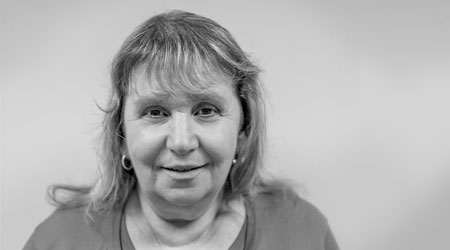 Intermodal productivity took a step forward this spring with the official introduction of the Bad Order Equipment Status (BOES) notification system. BOES is the latest addition to the Intermodal Association of North America's (IANA) Intermodal Information Services, a suite of industry IT solutions available to intermodal service providers. Equipment roadability is a common focus and to that end, BOES greatly improves visibility and information around the status of chassis on terminal.
In recent years, IANA has seen the rate of chassis out-of-service (OOS) violations per inspection decline, according to metrics released by the Federal Motor Carrier Safety Administration (FMCSA). That is good news. In absolute terms, the numbers have grown, but not at the same pace as the number of inspections. With OOS chassis metrics still hovering around 20 percent, however, there is still significant room for improving equipment road readiness.
BOES was conceived as a clearinghouse for information related to equipment inspections and repair, flowing defect notices and repair authorizations, bad order holds, and equipment releases to the appropriate parties. It would source from on-terminal reports, Driver Vehicle Inspection Reports, Driver Vehicle Examination Reports (DVER) and FMCSA/California Basic Inspection of Terminals (CA BIT) inspections.
By making visible the repair status of chassis, BOES would put a better piece of equipment on the road. It would also increase terminal velocity. The idea gained a lift from BNSF Railway Co., which saw the utility of an electronic system that centralized repair information for all relevant stakeholders. Together with TRAC Intermodal, Consolidated Chassis Management and P&B Intermodal, BNSF launched a BOES pilot program at select terminals in 2016.
The participants have been enthusiastic about the results as well as the process. Implementing BOES has entailed several fundamental shifts, including a shift from manual to digital. BOES automates the identification of OOS chassis, as well as the notification when the equipment has been repaired and released.
In addition, partnerships among the different stakeholders have defined the working relationship. Each party had a say in the planning phase and during resource allocation.
Furthermore, there has also been a shift in mindsets from reactive to proactive. The objective is now to catch the defect at the front end, long before it reaches the gates, so that the equipment is ready when the driver arrives.
BOES graduated from pilot to full implementation in February; by August, it was in place at 18 BNSF facilities. In each case, private chassis owners and their vendors can initiate chassis status updates that feed the terminal operating system, advancing both industry productivity as well as safety. IANA is working with BNSF on its expansion to additional facilities in the coming year.
The notification system lives within IANA's wider information services platform, which is geared to regulatory compliance. As BOES has come online, IANA has also introduced new features that link it to the Global Intermodal Equipment Registry (GIER) service. GIER was launched in 2009 to facilitate the industry's compliance with roadability regulations. GIER records now track bad-order status, and GIER is the mechanism by which BOES can monitor inspections lapses, including CA BIT.
In the future, BOES will tie into a new DVER process flow where both systems receive inspection information as well as M&R repair updates. The DVER system will enable communication between intermodal equipment providers, motor carriers, and state/federal enforcement; BOES will receive relevant information for use at the terminal level.
IANA offers webinars demonstrating BOES, enhancements to GIER and DVER systems, as well as other value-added services and programs that support the industry's business processes and transactions. For more information, visit www.uiia.org
---
Keywords
Browse articles on
Intermodal Association of North America
Bad Order Equipment Status
BNSF Railway
TRAC Intermodal
Consolidated Chassis Management
P&B Intermodal
Global Intermodal Equipment Registry
Contact Progressive Railroading editorial staff.