Newsletter Sign Up
Stay updated on news, articles and information for the rail industry
Rail News Home
Federal Legislation & Regulation
9/13/2019
Rail News: Federal Legislation & Regulation
STB addresses rate review rules, revenue adequacy issues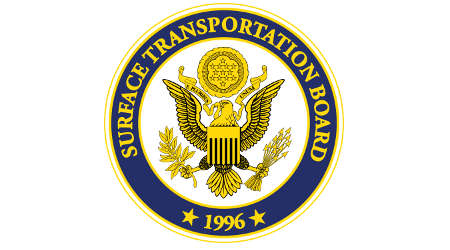 The Surface Transportation Board (STB) yesterday proposed new rules covering its rate review procedures.

The rules would establish a new rate review option for smaller cases, the final offer rate review (FORR), that would use procedural limitations to contain the cost and complexity of a rate case. In addition, the board has proposed a streamlined market dominance process that could be used in any rate review proceeding.

The changes are designed to make the procedures "more accessible, efficient, and transparent, including for small customers," STB officials said in a press release.

Comments on the FORR and market dominance streamlined approach are due Nov. 12, and replies are due Jan. 10, 2020.

The board's proposed rules build on the work of its Rate Reform Task Force (RRTF), which in April issued recommendations for possible changes to rate review methodologies and policies.

Meanwhile, the STB on Dec. 12 will hold a public hearing on revenue adequacy issues raised by the RRTF in its April report. Among other recommendations, the RRTF suggested the board establish a definition of long-term revenue adequacy and consider providing different remedies for rate cases involving carriers that are long-term revenue adequate.

Although Association of American Railroads (AAR) officials still are reviewing the proposed rules, the organization and its members will remain "fully engaged" with the STB and rail shippers about the best way to create more efficient processes, said AAR President and Chief Executive Officer Ian Jefferies in a statement.

"We continue to urge caution with respect to changes that violate the fundamental legal and economic principles that must bind the board and warn against unintended consequences," he said. "The current regulatory balance has allowed railroads to invest in their networks in order to improve safety and meet the current and future needs of customers."

During the December hearing, railroads will testify that "revenue adequacy reflects the industry's financial soundness and stability under the current regulatory scheme and must not be a trigger for new government intervention and rate regulation," Jefferies added.
American Chemistry Council (ACC) officials believe the proposed reforms are a positive step toward improving how the STB addresses freight-rail problems.

"We applaud the members of the STB for their thoughtful leadership and commitment to getting our nation's freight-rail policies back on track. Chemical manufacturers across the country have been negatively impacted by excessive freight-rail charges and lack of competitive rail service for too long," said ACC President and CEO Cal Dooley in a statement. "We look forward to working with the commissioners and their staff on modernizing and streamlining outdated regulations."
Contact Progressive Railroading editorial staff.
More News from 9/13/2019