Newsletter Sign Up
Stay updated on news, articles and information for the rail industry
Rail News Home
Federal Legislation & Regulation
6/13/2019
Rail News: Federal Legislation & Regulation
FRA announces $326M in rail safety, improvement grants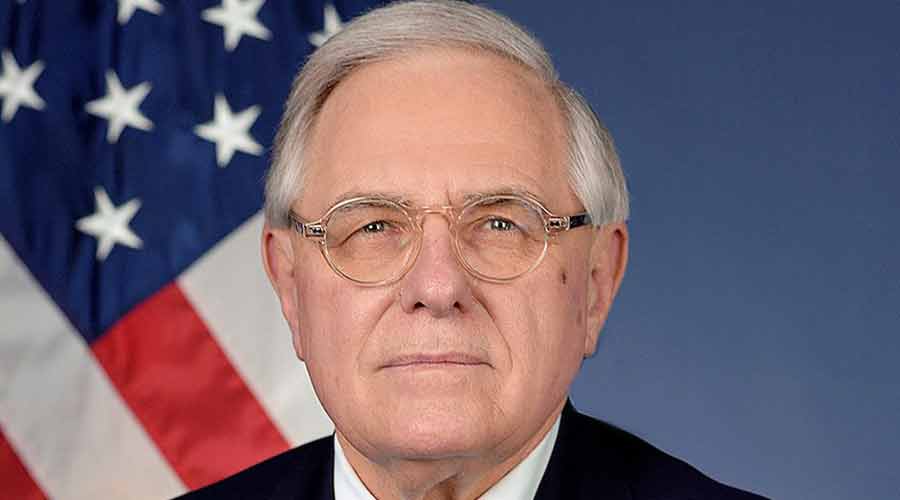 The Federal Railroad Administration (FRA) yesterday announced the recipients of $326 million in grant funds under the Consolidated Rail Infrastructure and Safety Improvements (CRISI) and the Special Transportation Circumstances programs.

The grants will fund 45 projects in 29 states. Authorized by the Fixing America's Surface Transportation (FAST) Act, the CRISI program funds projects that improve the safety, efficiency and reliability of intercity passenger- and freight-rail systems.

"These are the partnerships that help rural and urban communities thrive economically," said FRA Administrator Ronald Batory in a press release. "The participation of multiple partners demonstrates the importance of these funds and tells us they will be a key asset in improving safety for communities and railroads around the country."

Also authorized by the FAST Act were $2 million in Special Transportation Circumstances grant dollars for the state of Alaska. A grant of up to $1.4 million will be used to install or convert 480/240-volt electrical power capabilities on 28 Alaska Railroad Corp. flat cars to allow temperature control on trailer-hauled freight. And a grant of $921,808 will be used to purchase 10 new 89-foot general service flat cars for the railroad, allowing multiple container configurations, and the removal of 16 older and shorter flat cars.

Some railroads and local communities began announcing their specific grant amounts and related projects earlier this week. Projects and grant amounts of over $5 million include:
• Up to $34.9 million to the North Carolina Department of Transportation to expand freight-rail service from the Port of Wilmington to Charlotte, North Carolina. The project involves upgrading 9.5 miles of track, including realigning curves and upgrading switch operations, as well as rehabbing two rail bridges over Cape Fear River, and improving 33 grade crossings.
• Up to $30 million to the Southern California Regional Rail Authority to complete improvements at the Fullerton Junction interlocking and third main track between Control Point Atwood and Control Point Esperanza on BNSF Railway Co.'s San Bernardino Subdivision. The project aims to reduce cascading delays for Amtrak, Metrolink and BNSF operations.
• $17.5 million million to the Maine Department of Transportation to modernize 75 miles of Pan Am Railway mainline track, including replacing 37 miles of rail, upgrading 25 switches and 89 crossings, extending and replacing an existing siding, and replacing signal systems and bridge deck timbers on eight rail bridges.
• Up to $10.2 million to Chesapeake, Virginia, to complete preliminary engineering, federal environmental review, final design and construction of a roadway overpass to grade separate a crossing of Norfolk and Portsmouth Beltline Railroad at Freeman Avenue.
• $8.75 million to the Lancaster and Chester Railroad LLC to add three new locomotives, rehabilitate the Catawba River rail bridge and upgrade 46 miles of track.
• $8.2 million to the Nebraska Central Railroad Co. to improve 30 timber bridges and replace five others with a steel beam span or rail girders; and replace rail along 7 miles of mainline track and defective ties along 320-miles of track in northeastern and central Nebraska.
• $8 million to Huntsville, Alabama, to eliminate a crossing at the Old Highway 20 and Norfolk Southern Railway Line, and create an overpass at a planned 12,000-foot rail yard. The project completes the last of a three-phase effort supporting the 2021 opening of an adjacent 2,500-acre auto manufacturing plant.
• $7.2 million to the Indiana Rail Road Co. to replace nine timber rail bridges with concrete bridges in Crawford County, Illinois.
• $6.9 million to the Utah Department of Transportation to relocate 2 miles of Union Pacific Railroad track that bisects Vineyard City, thereby eliminating seven crossings.
• $6.3 million to Port Freeport in Texas to expand rail capacity.
• $6 million to Peru, Illinois, to improve crossing surfaces and install 25 miles of 11-pound rail, 20,000 ties and seven switch sets, and 7,600 tons of ballast along the 17-mile corridor from Peru to Zearing Illinois.

For a complete list of the CRISI grants, click here.


Contact Progressive Railroading editorial staff.
More News from 6/13/2019