Newsletter Sign Up
Stay updated on news, articles and information for the rail industry
Rail News Home
Federal Legislation & Regulation
9/29/2017
Rail News: Federal Legislation & Regulation
Democrats introduce bill mandating sleep apnea testing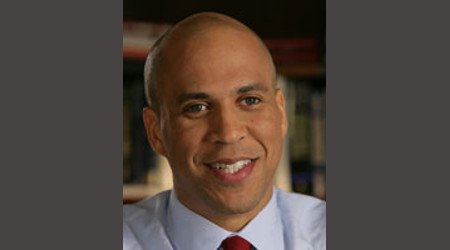 Members of Congress representing New York and New Jersey have introduced a bill that would require the U.S. Department of Transportation (USDOT) to mandate sleep apnea tests for commercial truckers and rail operators.

The legislation would reverse a recent decision by President Donald Trump's administration to reverse the department's proposed rule to require truck drivers and train operators to be tested for sleep apnea and, if diagnosed with the condition, receive treatment for it.

Introducing the bill in the Senate were Cory Booker (D-N.J.), Robert Menendez (D-N.J.) Charles Schumer (D-N.Y.) and Kirsten Gillibrand (D-N.Y.). Introducing the bill in the House were U.S. Reps. Bill Pascrell Jr. (D-N.J.) and Albio Sires (D-N.J.).

The bill was introduced on the heels of the National Transportation Safety Board's (NTSB) findings released last week that confirmed the engineer involved in the deadly 2016 crash of a New Jersey Transit train in Hoboken, New Jersey, was diagnosed with obstructive sleep apnea after the incident but not tested during an examination two months prior.

The NTSB report also confirmed that the operator of an MTA Long Island Rail Road (LIRR) train that crashed Jan. 4 at the Atlantic Terminal in Brooklyn, New York, was diagnosed with sleep apnea after the incident occurred.

Although the agency has not yet ruled on the cause of the accidents — including whether the operators' sleep apnea conditions were factors — the lawmakers said they believed their legislation was necessary to help prevent fatigue-related accidents in the future.

"The recent findings released by NTSB on the Hoboken and LIRR crashes underscore just how shortsighted and reckless the Trump administration's recent decision was to reverse the rule requiring sleep apnea testing and treatment," said Booker, the top-ranking Democrat on the Senate subcommittee overseeing U.S. rail infrastructure. "It's imperative that we take immediate steps to strengthen rail safety standards, and sleep apnea testing is a commonsense safety measure that could prevent crashes and save lives."

In March 2016, President Barack Obama's administration proposed a rule that would have expanded sleep apnea testing and treatment required for train operators and commercial truck drivers. Last month, the Trump administration announced the rule was withdrawn.

In August, Sens. Booker, Schumer, Menendez and Gillibrand wrote to U.S. Transportation Secretary Elaine Chao to ask for the data that the USDOT relied on to make its decision to withdraw the rule, along with its plan to identify and treat rail operators and truckers diagnosed with obstructive sleep apnea.
Contact Progressive Railroading editorial staff.
More News from 9/29/2017