Newsletter Sign Up
Stay updated on news, articles and information for the rail industry
Rail News Home
Federal Legislation & Regulation
11/27/2018
Rail News: Federal Legislation & Regulation
AAR to new Congress: Be 'sensible' with oversight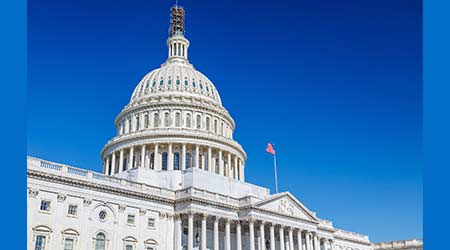 The Association of American Railroads (AAR) got an early start on next year's anticipated legislative activity in Congress by writing to all candidates who won in the recent federal midterm elections.

Sent earlier this month, AAR's letter outlines the rail industry's primary policy priorities, including "sensible" regulation for railroads, infrastructure funded by those that use it and federal policy that promotes innovation.

In terms of economic regulation, the AAR noted that strong gains in private investment followed partial deregulation of the freight-rail industry. As a result, the Surface Transportation Board (STB) "must maintain the current regulatory framework, which balances the needs of both railroads and shippers," AAR officials wrote.

"Congress, which reauthorized the STB in 2015 and avoided major policy changes in doing so, should maintain proper oversight to ensure its critical directive is not circumvented," the letter stated.

Regarding "user-funded infrastructure," AAR officials wrote that large trucks fail to pay for the damage they inflict on roads, bridges and highways.

"This underpayment puts the rail sector — which fully covers its costs, reduces emissions and lessens traffic — at a competitive disadvantage, but also contributes significantly to the insolvency of the Highway Trust Fund," stated the letter.

AAR recommended that the trust fund could be shored up through a host of mechanisms, such as a vehicle-miles-traveled fee that could be applied to commercial vehicles on the road.

Also in the letter, AAR asked that federal officials maintain a "pro-innovation" stance in their oversight of the railroad industry.

"Freight railroads increasingly test and deploy new technologies to bolster safety and efficiency," the letter stated. "Ideal oversight in this area should be federal to avoid a patchwork of state directives — thus hindering interstate commerce — and should position railroads on equal footing with their transportation peers."

U.S. Department of Transportation regulations and federal laws should favor technology improvements and focus on demonstrated outcomes, they added.

"Lawmakers should avoid one-size-fits-all policies that hinder modernization destined to improve safety, including policies that mandate specific operating models," the letter stated.
Contact Progressive Railroading editorial staff.
More News from 11/27/2018