Newsletter Sign Up
Stay updated on news, articles and information for the rail industry
Rail News Home
Federal Legislation & Regulation
August 2011
Rail News: Federal Legislation & Regulation
Thinking 'growth' after the first debt-ceiling dance (Pat Foran, Context, August 2011)
Thinking 'growth' after the first debt-ceiling dance
A day before this issue went to press on Aug. 3, President Barack Obama signed legislation to keep the United States from defaulting on its debt. The deal put off today a few things that'll need to be resolved tomorrow. Congress must complete another deficit reduction round during the next several months, and at least some degree of financial market and consumer angst is likely to linger.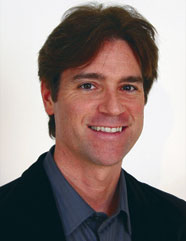 The extent to which this first debt-ceiling dance has taken a toll on the economy (check that: economies) isn't clear, but uncertainty certainly can do a number on the confidence of buyers, spenders and investors — and, so, freight-rail traffic totals. The freight-rail execs I talked with pre-debt deal already were less than sanguine about the economy, given the modest traffic increases railroads have been registering.
How will this deal (and deals to come) alter the landscape in rail country? It could depend, in part, on how the next debt discussions unfold and what new dance steps lawmakers choreograph into the mix. But there were no signs last month that North American railroads — Class Is, anyway — were going to veer from the post-recession path they've been on. Class I execs are thinking "growth," and they're planning, executing and articulating their strategies accordingly. Class Is are hiring (at least 15,000 this year) and expect to continue doing so. After listening in on more than 100 2Q earnings teleconferences for various companies last month, Wall Street Journal reporters concluded in a July 27 article that "outside of rail and technology companies, almost [no executives] discussed long-term plans to significantly expand their workforce." Class Is also continue to invest in their networks (a record $12 billion in capex this year). Last month, CSX Corp. revealed it would bump up its 2011 capex total to $2.2 billion.
Telling the rail-as-a-growth-industry story — why rail matters and why it'll matter even more in the years ahead — is critical in this uncertain era, and railroaders have gotten better at articulating the message. You could hear it last month at Railroad Day on Capitol Hill, even amid the din that was the debt-ceiling debate. On July 14, hundreds of railroaders came to the Hill to ask their congressfolk to preserve balanced regulation; extend the short-line tax credit; oppose bigger and heavier trucks; and preserve the Section 130 Grade Crossing Safety Program. During the early-morning orientation briefing, an attendee asked: "With the current paralysis on the Hill, will anybody listen to us today?" In visits that lasted anywhere from 10 minutes to more than 30, lawmakers and/or staffers seemed locked in, and sympathetic if not supportive of the measures that matter most in rail country. As one veteran lobbyist told me after the "Day" was done: "There was very little push back."
That said, railroaders came away realizing that Congress wouldn't be acting on too many rail issues anytime soon; the debt talks, they were told, still ruled. And they'll continue to. But even though the wheels turn slowly in D.C., they do turn.
"That's why it's good to keep the pressure on now," Association of American Railroads VP of Government Affairs Hubert "Obie" O'Bannon reminded railroaders. "You literally don't know what's going to happen in Congress."
What they do know is that the Rail Renaissance is alive and well, and that they've gotten better at going with the in-flux flow. In the meantime, they'll keep on hiring, investing and staying the growth course.
RailTrends® 2011: November 1-2 in New York City
Speaking of the debt deal (and tenor surrounding same): Rail thought leaders will frame the doings in D.C., the global economy and rail's future in meaningful context at our seventh annual RailTrends® summit, Nov. 1-2 at the W New York Hotel in Manhattan. This year's theme: "Growth Strategies for the Next Golden Age in Rail."
Speakers include Kansas City Southern (KCS) Executive Chairman Mike Haverty (he's receiving Progressive Railroading's "Railroad Innovator Award"); BNSF Railway Co. Executive Vice President and Chief Marketing Officer John Lanigan; CN EVP and Chief Operating Officer Keith Creel; KCS EVP of Sales and Marketing Patrick Ottensmeyer; Florida East Coast Railway L.L.C. President and CEO James Hertwig; and Genesee & Wyoming Inc. President and CEO Jack Hellmann. From D.C., Surface Transportation Board Chair Daniel Elliott and Federal Railroad Administrator Joseph Szabo will share their takes on issues their respective agencies are dealing with these days. And an array of Wall Street and rail observers, including RailTrends program consultant Tony Hatch, will offer their own idiosyncratic insights.
For the complete program or to register, visit RailTrends.com.
---
Keywords
Browse articles on
debt ceiling
debt negotiation
deficit reduction
railroad earnings
railroad capital spending
railroad capex
CSX
RailTrends
Contact Progressive Railroading editorial staff.