Newsletter Sign Up
Stay updated on news, articles and information for the rail industry
Rail News Home
Federal Legislation & Regulation
March 2019
Rail News: Federal Legislation & Regulation
Short-line railroad association ain't broke, so don't fix it, new leader says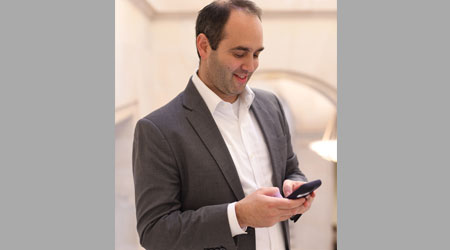 By Jeff Stagl, Managing Editor
When Chuck Baker earlier this year considered leaving his top post at one rail industry association to become the leader of another, it came down to timing and fit. And becoming president of the American Short Line and Regional Railroad Association (ASLRRA) checked off both of those points.
Baker resigned as president of the National Railroad Construction and Maintenance Association Inc. (NRC) and assumed ASLRRA's presidency Feb. 4 primarily because he's been heavily involved with short lines his entire 15-year rail industry career. Plus, the short-line association already was in full swing preparing for its annual conference and Railroad Day on Capitol Hill scheduled in spring, so no big helping hand was required right out of the gate.
The ASLRRA has 1,006 members — including 528 railroad and 478 supplier members — and represents the interests of the more than 600 regionals and short lines operating in North America.
Baker succeeded Linda Baur Darr as the association's leader. He considers it a privilege to represent "an incredible group of short-line entrepreneurs and rail industry professionals" — many of whom wear several hats to run their small businesses, he says.
"Short lines are a compelling story. They preserve rail service in small towns and the heartland," Baker says. "It's a great story, and one I've shared in speeches and during presentations or meetings. Now, I get to do that full time. It's really appealing."
Hitting the ground running
In addition, the more than century-old ASLRRA is a well-oiled organization with very successful and highly organized events, attractive communication resources for members and a strong lobbying presence, he says. Baker believes he can hit the grounding running as president and continue learning about the association and short-line industry since those things don't need much immediate attention.
The 2019 Connections Convention, ASLRRA's annual meeting that's scheduled for April 6-9 at the Orlando World Center Marriott, fits the focus-on-other-matters bill.
"Things are run very well here and the annual convention tops the list. It blows me away how the members — the railroads and suppliers — put so much into the convention, they take ownership of it," Baker says.
During his 15 years at the NRC — the past eight as president; the other seven as executive director or in other positions — that association's annual conference included no breakout sessions or other networking/educating touches that ASLRRA's Connections Convention does. The NRC has more than 400 members and its annual conference draws 1,000-plus attendees, while the ASLRRA's annual convention attracts about 1,800 attendees.
"It was a different structure at the NRC — it's just different here," Baker says. "There are only incremental improvements made to the short-line convention each year, but it works really well."
Given the ASLRRA just about runs itself, Baker isn't planning any radical changes or restructuring moves at the moment. But he aims to ensure that resources are managed wisely.
"We will continue to look at where we spend time and money, and if it's in the best interest of members," he says. "I'm open to working with the board and members and staff as to how we can do that better."
Baker also will focus on ways to maintain or gradually improve things in three key bucket areas: work on regulatory issues; communications and educational programs; and member services.
Tax credit is top priority
Job No. 1 within the regulatory arena is lobbying for the Building Rail Access for Customers and the Economy (BRACE) Act (H.R. 510/S. 203). Introduced in the House Jan. 11 by U.S. Reps. Earl Blumenauer (D-Ore.) and Mike Kelly (R-Pa.), the bill proposes to make the Section 45G short-line tax credit permanent.
As currently structured, the credit enables regionals and short lines to claim a 50-cent tax credit for each dollar they spend on track rehabilitation and maintenance projects, up to a cap of $3,500 per mile of owned or leased track. The tax credit has been extended numerous times since 2005 and last expired at 2017's end.
The bill is garnering bipartisan support at a record pace and last month landed its 100th co-sponsor in the House, according to the ASLRRA. As of mid-February, the co-sponsors numbered 108. (Editor's note: As of March 6, the number of House co-sponsors had increased to 128.)
"Clearly there is at least one thing Congress can agree on — the need to invest in small railroad infrastructure that keeps goods moving from small town and rural America into the U.S. and world economies," Baker said in a press release issued Feb. 12 by the association.
The Senate companion bill S. 203 — which was introduced Jan. 24 by U.S. Sens. Mike Crapo (R-Idaho) and Ron Wyden (D-Ore.) — had 21 co-sponsors as of mid-February. (Editor's note: As of March 6, the number of Senate co-sponsors had increased to 27.)
The BRACE Act, truck-size-and-weight issues, labor concerns and other small railroad regulations will continue to be important focus areas, says Baker.
Those topics will be top of mind May 8 at Day on the Hill, the annual lobbying event the ASLRRA organizes in Washington, D.C., with the Association of American Railroads and assistance from the NRC, Railway Supply Institute, Railway Engineering-Maintenance Suppliers Association, Railway Systems Suppliers Inc. and Railway Tie Association.
"In a good way, we are in D.C. for a reason, to work on regulatory issues," he says. "I want to make sure we're doing so effectively."
Baker previously was a partner at Chambers, Conlon & Hartwell LLC, a Washington, D.C., government relations and lobbying firm that counts the ASLRRA as its biggest client.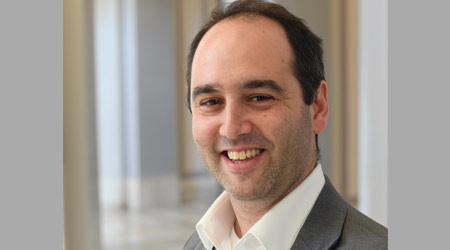 — Chuck Baker
He worked on many short-line issues while serving as a partner and "did a terrific job on the short-line industry's behalf," said Matt Walsh, an ASLRRA board member, in an email.
"We very much look forward to working with him as ASLRRA president," said Walsh, Genesee & Wyoming Inc.'s executive vice president of global corporate development.
In terms of communications and educational programs, the ASLRRA offers newsletters, webinars, the Short Line Safety Institute, joint committee meetings and regional meetings.
"All education is a way to share new ideas and best practices. The association does it well now, and we'll continue to make sure what we do is useful," Baker says. "We need to adapt to any new ways to connect with people."
Minding members' needs
As for member services, it's vital the ASLRRA helps members with the business they're in — moving freight, he says. The association can help with Class I partnerships, connecting with shippers, new shipment tracking technologies and other emerging developments, Baker believes.
"We're not trying to run 600 businesses, but lend a hand, lend expertise," he says.
Baker's experience and knowledge of the issues and needs facing the short-line industry will be advantageous in moving key issues forward, said John Fenton, Patriot Rail Co. LLC's president and chief executive officer, in an email.
"The industry is fortunate to have Chuck, and Patriot Rail is looking forward to working with him and supporting his efforts," said Fenton.
In the short term, those efforts largely will center on just managing the association, says Baker.
"We need to nail the annual conference, nail Day on the Hill and manage resources," he says.
And over the long term?
"There are no big problems to fix," says Baker. "I plan to take time to analyze things and decide what might be needed later."
---
Keywords
Browse articles on
Chuck Baker
American Short Line and Regional Railroad Association
National Railroad Construction and Maintenance Association Inc.
2019 Connections Convention
Building Rail Access for Customers and the Economy Act
short line tax credit
Chamber
Conlon & Hartwell LLC
Patriot Rail
Contact Progressive Railroading editorial staff.