Newsletter Sign Up
Stay updated on news, articles and information for the rail industry
Rail News Home
Federal Legislation & Regulation
April 2018
Rail News: Federal Legislation & Regulation
From the editor: Railroad Day on Capitol Hill recapped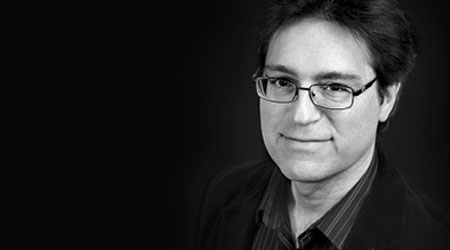 — By Pat Foran, Editor
It happens every just-before-spring: Railroaders, suppliers and other industry supporters climb Capitol Hill to talk legislative and regulatory issues with Congressfolk. And by all accounts, this year's Railroad Day on Capitol Hill — held March 7 in Washington, D.C. — was a big success. It attracted a record attendance of nearly 700 industry representatives, according to the American Short Line and Regional Railroad Association (ASLRRA).
The rail lobbyists for the day met at 330 congressional offices to discuss their usual-suspect concerns. They asked lawmakers and/or their aides to: oppose longer, heavier trucks; preserve "balanced economic regulation" of the rail industry; and extend and make permanent the Section 45G short-line tax credit by cosponsoring the Building Rail Access for Customers and the Economy Act. That bill would amend Section 45G by removing the sunset provision — it'd make the tax credit permanent or at least extend it for a minimum of 10 years.
In the meetings I attended/observed, lawmakers and their aides clearly were receptive to the rail message(s). Credit the groundwork laid (and pre-event prep work provided) by leaders of the ASLRRA, Association of American Railroads, National Railroad Construction & Maintenance Association (NRC), Railway Engineering-Maintenance Suppliers Association and Railway Supply Institute. But as ever, the rail citizen lobbyists carried the Day. It's why the event works.
As NRC President Chuck Baker told participants during the orientation session: "You are extremely good at this. You use real words — it's your words vs. D.C. speak."
And while D.C.-speakers did seem to support a lot of what the rail advocates had to say/suggest/push, they were less than sanguine about the near-term prospects of anything rail-related getting done, especially given the tone and tenor and issue fluidity in Washington.
That neither surprised nor fazed the citizen advocates I tagged along with. Many were Railroad Day vets. They'd heard, observed and felt the slow grind that is D.C. in previous Hill visits, and seemed to take it in stride. Some might even have prepared for it. Although they'd been asked in the orientation session to stick with the program, a few rail citizen lobbyists veered from the script — only after succinctly (and, I think, effectively) completing their mission. If time permitted, they asked about other issues they cared about, from the federal RRIF loan program to the rumblings about new tariffs on steel and aluminum.
I don't think their veering muddled the message-sending, the way it might have at past Railroad Days. In the sessions I sat in on, railroaders consistently demonstrated how engaged and locked in they can be. Given the aforementioned issue fluidity that you can feel as you walk those marble-floor halls of Congress, the ability to engage and lock in is crucial — and, I'd think, duly noted by lawmakers and aides seeking focus of their own.
---
Keywords
Browse articles on
Railroad Day on Capitol Hill
ASLRRA
short-line tax credit
Contact Progressive Railroading editorial staff.