Newsletter Sign Up
Stay updated on news, articles and information for the rail industry
Rail News Home
Federal Legislation & Regulation
March 2018
Rail News: Federal Legislation & Regulation
From the editor: Batory to use data-driven decision making as FRA administrator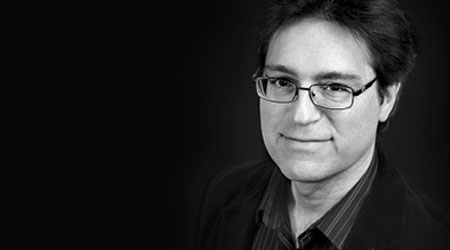 By Pat Foran, Editor
About seven months after he'd been nominated, longtime railroader Ron Batory was sworn in as the 14th administrator of the Federal Railroad Administration (FRA) on Feb. 28.
President Trump nominated Batory to serve as FRA administrator in July 2017. While he awaited confirmation, Batory in November 2017 was named "rail adviser" to Transportation Secretary Elaine Chao. In mid-February, the U.S. Senate confirmed Batory, who has served the rail industry for more than 45 years.
Batory's confirmation had been stalled by Senate Minority Leader Chuck Schumer (D-N.Y.) and other New York-area Democrats who were frustrated with what they believe to be the Trump administration's lack of interest in helping to fund the rebuilding of Amtrak's Hudson River rail tunnels.
Prior to his nomination, Batory was president and chief operating officer of Conrail from 1999 until his April 2017 retirement. Before that, he was president of the Belt Railway Co. of Chicago, which is where he was when I first talked with him. Batory also spent more than 20 years working for both eastern and western Class Is, in addition to assisting a court-appointed trustee's oversight of a regional railroad bankruptcy.
As FRA administrator, Batory says he'll use "data-driven decision making to further enhance safety while embracing ... new technologies that will revolutionize America's rail transportation network."
Data-driven decision making is something Ron's employed as long as I've known him. "Without data, it is just another opinion" is a maxim he's shared with me in interviews numerous times. He knows rail (as in really knows rail), he's smart, straightforward, thoughtful, thorough — just what the FRA needs in a leader. Congratulations, Ron.
And from what we're hearing, former U.S. Rep. Thelma Drake is the right person to lead the Federal Transit Administration (FTA). An assistant director of public works for Norfolk, Virginia, and the former director of the Virginia Department of Rail and Public Transportation (DRPT), Drake was nominated by Trump to serve as FTA administrator last month.
While DRPT director, she helped implement processes and performance metrics that streamlined the department's operations and enhanced project accountability, according to a White House press release. Drake also served the Washington Metropolitan Area Transit Authority and Virginia Railway Express. Drake's nomination must be confirmed by the U.S. Senate. The American Public Transportation Association (APTA) praised Drake's transportation experience.
"Drake has hands-on experience with public transportation issues at the city, state and national levels," said APTA President and CEO Paul Skoutelas in a prepared statement. "We hope for a swift confirmation of this critical position."
Swift (as in sooner than seven months) would be good.
---
Keywords
Browse articles on
Ron Batory
Federal Railroad Administration
Conrail
Amtrak
Transportation Secretary Elaine Chao
Thelma Drake
Federal Transit Administration
American Public Transportation Association
Virginia Department of Rail and Public Transportation
Contact Progressive Railroading editorial staff.