Newsletter Sign Up
Stay updated on news, articles and information for the rail industry
RAIL EMPLOYMENT
Rail News Home
Federal Legislation & Regulation
November 2019
Rail News: Federal Legislation & Regulation
Commentary: Surface transportation program reauthorization crucial this Congress — by U.S. Rep. Daniel Lipinski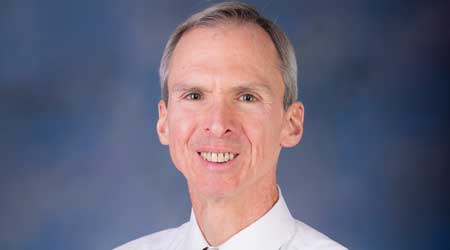 By U.S. Rep. Daniel Lipinski (D-Ill.)

As the House Transportation and Infrastructure Committee begins a surface transportation reauthorization, the rail industry is at a unique crossroads. In certain aspects, rail has never been in a stronger position in the post-World War II era. Ridership on commuter and intercity passenger rail is at an all-time high, due in part to perpetual road congestion and younger generations' preferences for public transit over driving. On the freight side, rail's economic and environmental benefits have sparked renewed interest among shippers wary of road transportation.
At the same time, the rail industry is facing serious challenges both new and old that must be addressed. A lack of funding for passenger rail is causing our system to reach a breaking point; we cannot continue to rely on 70-year-old equipment and 100-year-old bridges and tunnels, and expect the system to function efficiently. Modernization requires sustained investment and a commitment to a national passenger-rail system at a level that it is currently lacking. The freight industry is also going through the biggest operational change in a generation through the adoption of precision scheduled railroading. There are valid concerns that this foundational change is not meeting its expectations to benefit the people and businesses that rely on railroads.
The railroad supply industry also faces a fundamental threat from a strategic adversary in China. The Chinese government has clearly expressed a desire to take over the passenger- and potentially freight-rail supplier markets in the United States. Its "Made in China 2025" initiative aims at our domestic rail markets through state-owned enterprises. The threat is heightened by the industry's move toward integrating new technologies like positive train control, which bring critical safety and economic benefits, but rely on software that could potentially be hacked. We must remain suspicious of China's motives and take steps to address its economic and national security threats, including cyber vulnerabilities, while mitigating any consequences to the livelihood of American workers who are currently working at domestic Chinese-owned factories.
I have always been well aware of the issues surrounding freight and passenger rail because rail is vital to my district in Northeastern Illinois. The Chicago region is the epicenter of the American rail network, with six Class Is, nearly 4,000 miles of rail, and more than a quarter of U.S. freight rail running through it. In addition, Chicago's commuter rail system, Metra, moves more than 76 million people annually. Railroads, especially freight railroads, have a direct and indirect benefit producing tens of thousands of jobs. But as with many industries, railroads also produce some challenges for local residents.
As Chairman of the House Transportation and Infrastructure Committee's Subcommittee on Railroads, Pipelines and Hazardous Materials, I'm ready to lead and tackle all of these challenges and opportunities in the rail industry.
The most important work we'll do this Congress will be the reauthorization of surface transportation programs and I'm committed to including a robust rail section in this bill. My priorities include:
• increasing funding for critical, backlogged capital infrastructure needs on our commuter and intercity passenger rail systems;
• improving grade crossing safety, including building needed grade separations;
• addressing community quality of life concerns such as blocked rail crossings and the lack of funding for quiet zones;
• maintaining an integrated national passenger rail system;
• protecting our domestic rail supply chain from national security threats, including cybersecurity; and
• ensuring that changes in our freight railroad industry benefit everyone, including railroads, workers, and shippers.
I look forward to working with my colleagues and stakeholders this fall to start crafting a reauthorization bill that accomplishes these goals. It is important that we enact a bill this Congress so we provide funding and policy certainty. With so much movement in the rail industry, kicking the can down the road until next Congress is not an option.
---
Keywords
Browse articles on
surface transportation programs
Daniel Lipinski
House Transportation and Infrastructure Committee
Contact Progressive Railroading editorial staff.