Newsletter Sign Up
Stay updated on news, articles and information for the rail industry
Rail News Home
Canadian Pacific
September 2019
Rail News: Canadian Pacific
Women in rail: CP Chair Courville talks workforce diversity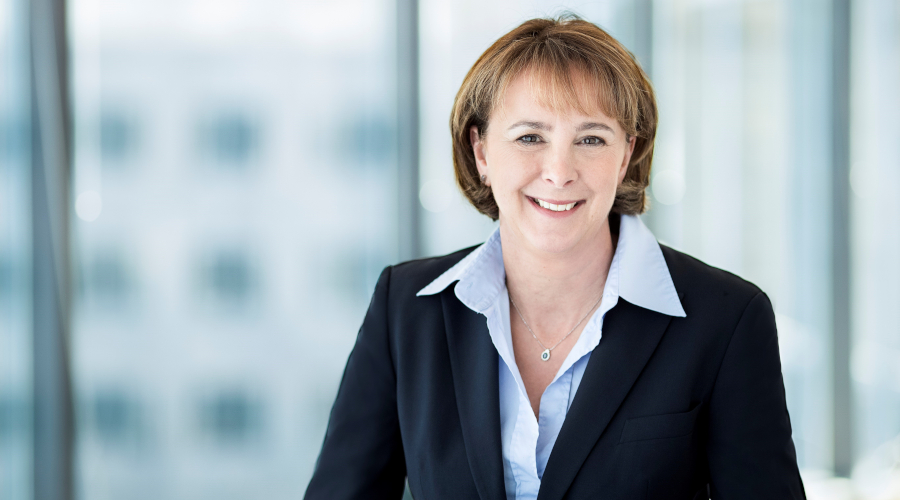 By Vesna Brajkovic, Associate Editor
When the Canadian Pacific board of directors elected Isabelle Courville as chair in May, they also wrote her name in the rail industry history books.
Upon her appointment, Courville became the first woman to hold the position of board chair in CP history, as well as in Class I history, CP officials said.
Courville has been a member of the board since May 2013. In her CP career, she has chaired the Management, Resources and Compensation Committee and the Audit Committee. Currently, she's a member of both committees, as well as the Corporate Governance and Nominating Committee, and the Risk and Sustainability Committee.
An engineer and lawyer by training, Courville brings to the board 25 years of experience in the capital-intensive and heavily regulated energy and telecommunications sectors. She served as president of Hydro‐Quebec Distribution, president of Hydro‑Quebec TransEnergie, president of Bell Canada's Enterprise Group, and president and chief executive officer of Bell Nordiq Group.
In April, she also concluded her tenure as chair of the Laurentian Bank of Canada.
Courville holds two Bachelor's degrees, one in engineering physics from Ecole Polytechnique de Montreal, and the other in civil law from McGill University in Montreal.
In a recent interview with Progressive Railroading, Courville discussed the importance of workforce diversity and why CP values it, and what her position in the industry means to her.
Q. When you were appointed chair, were you aware that you were the first woman to serve in that position?
Courville: The CP management team told me. The CP board and management team have been promoting diversity for quite some time, so we've got a very diverse board with 45 percent women and 55 percent men. We've been on that track for quite some time.
What does this role mean to you?
When you are in business and you're promoted into a job, you're promoted usually by the CEO, or whoever is in charge of hiring. But in boards, it's very different. Board work is collegial in nature. It's your colleagues who are saying, "Well, let's look around the table. Who has been here for quite some time?" I had been there for quite some time. … It's really a board appointment, and for me, I'm really grateful to my colleagues for saying, "Yes, she could be the one to drive this forward for the next little while."
How do the demographics in railroading compare to other industries in which you've worked?
That's a very interesting question. In fact, it is one we are discussing a lot more. I come from energy and telecom, and the kind of board work I do is really, really similar. In these industries, it's a history of work that may have seemed difficult for gender diversity. In terms of energy, for example, the majority of people in the sector were men who mined coal, or [worked in extreme weather conditions]. It's not "gender nice." So, in those industries, you need to really work hard to create a diverse workforce. That's exactly what CP's doing.
One of our corporate values is diversity. So, we need to be really clear with everybody that diversity is a top consideration in what we are doing. And after that, as a board, you need to monitor goals. For example, we monitor [new] hires and track the promotions of employees with a diverse background. Thirty-six percent of new hires were women in 2019. In 2018, 16 percent of workplace promotions were women for the whole year, but already this year, 2019, it's 33 percent. We absolutely are focused on creating a diverse workforce and are working toward it, and the board is engaged in that.
What best practices help to promote diversity or inclusiveness?
The first thing is to recognize that you need a diverse workforce. Not because it's a requirement, but because where there is a shortage of talent, there is value in bringing all kinds of diverse backgrounds within the ranks.
We want young women out there to look at CP and know that we want them, and that they are welcome to apply to open positions.
There's a decision that needs to be made at the top, which, as I said, is part of our values. And after that, it trickles down into everything we do. And like anything else, you need to monitor and supervise, to ask people to move it forward, and to engage the management team and the directors. They need to be engaged and help develop first, and then, promote more diverse candidates.
Additional thoughts?
At CP, and I'm sure everywhere else, there's a place for diverse candidates and young women. I'm an engineer by background, and I've [told] a lot of kids around me that it's a great career for women because you can go into all sorts of places where you can do so much. And I would say the same for railroading.
---
Keywords
Browse articles on
Women in rail
Canadian Pacific
CP
Isabelle Courville
workforce diversity
Contact Progressive Railroading editorial staff.